Hello Pink and Main fans,
I am sharing a rather creepy love card this week. My husband and I watch The Walking Dead together. It is the only show other than The Voice and America's Got Talent that we watch. So I thought, for our anniversary this year, I would go a little non-traditional. Can't wait to see his reaction!
So let's talk about this Zombie set. It's cute, creepy, fun and well awesome! For the "blood" I broke out with red liquid applique and a heat gun. It was too bright red so I colored over top with a dark Copic marker and then with glossy accents. I'm not sure the texture really came through well on the camera, but it is really cool in person. I also did the same thing to the brain in the lower right corner. I used our awesome matching dies and cut out the brain from the front panel to add some texture.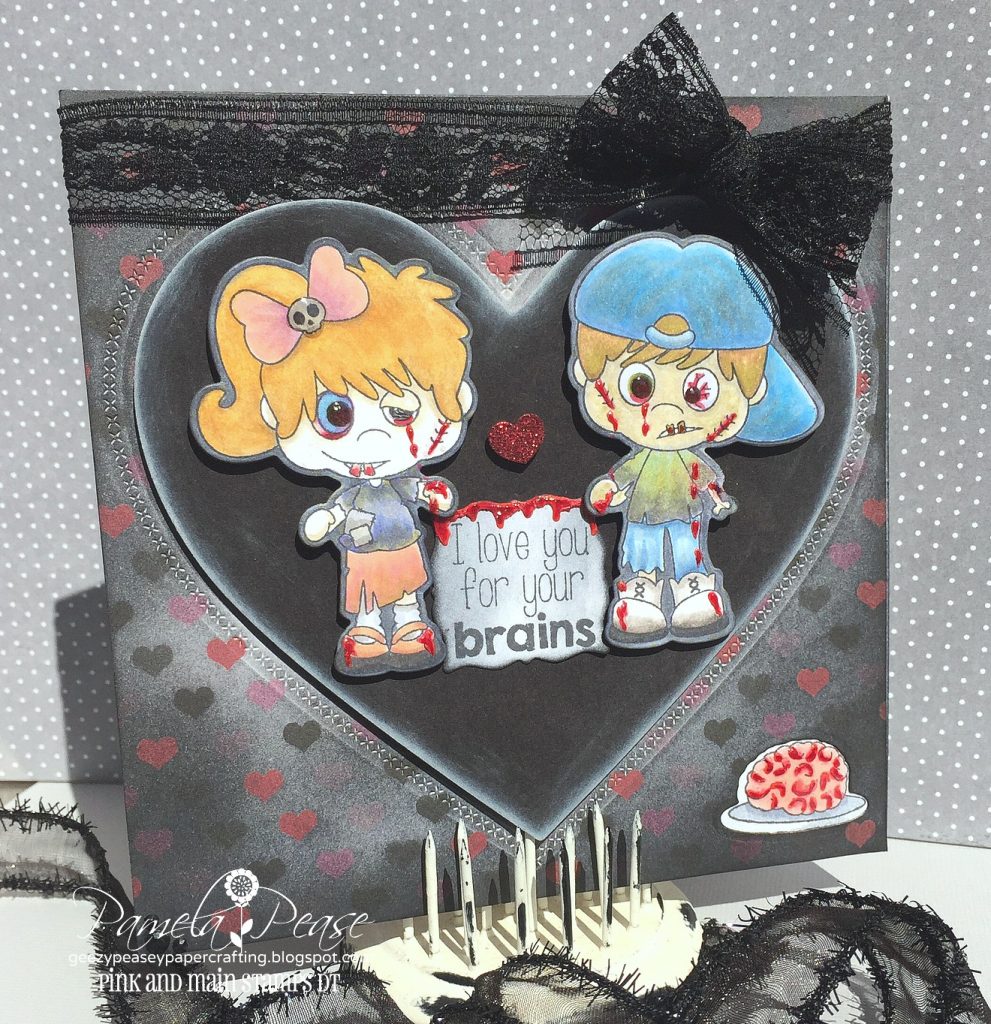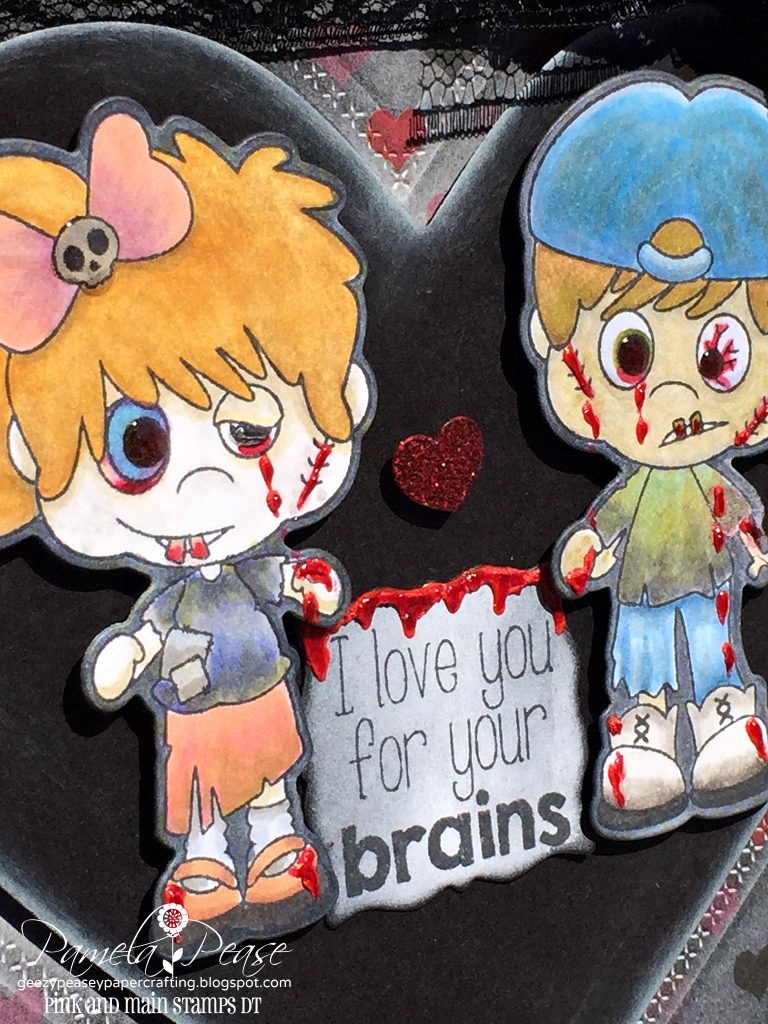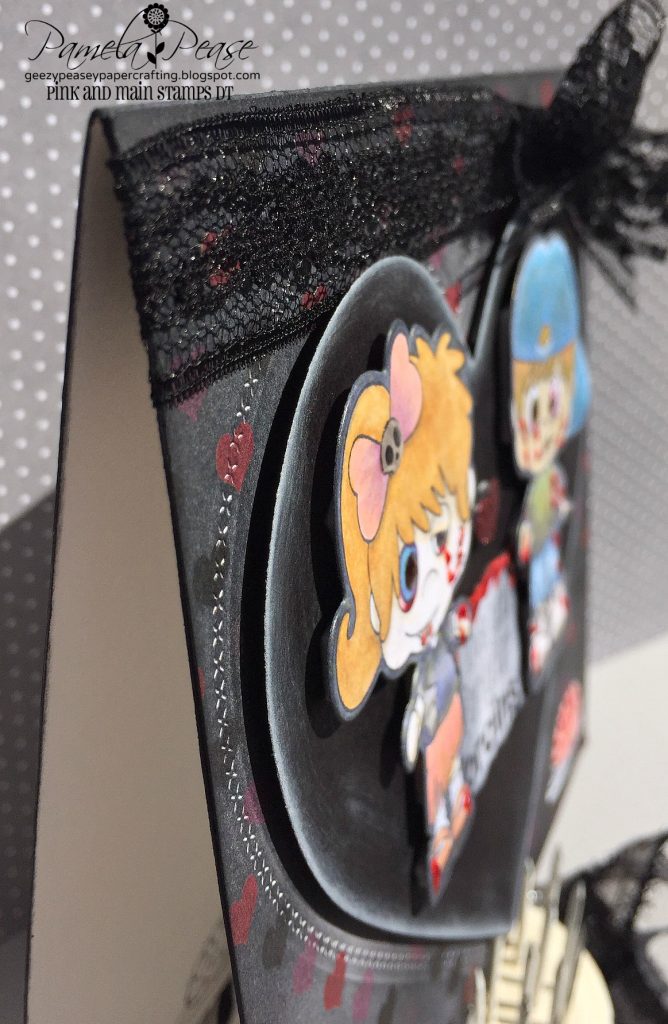 So there you have it. It's creepy, but I do really love him for his brain! <3
Pam Pease
Pink and Main DT