Hi everybody! Donna here. As the weather turns cool here in Japan, I'm enjoying rugging up inside and card making. The new November release has me especially excited.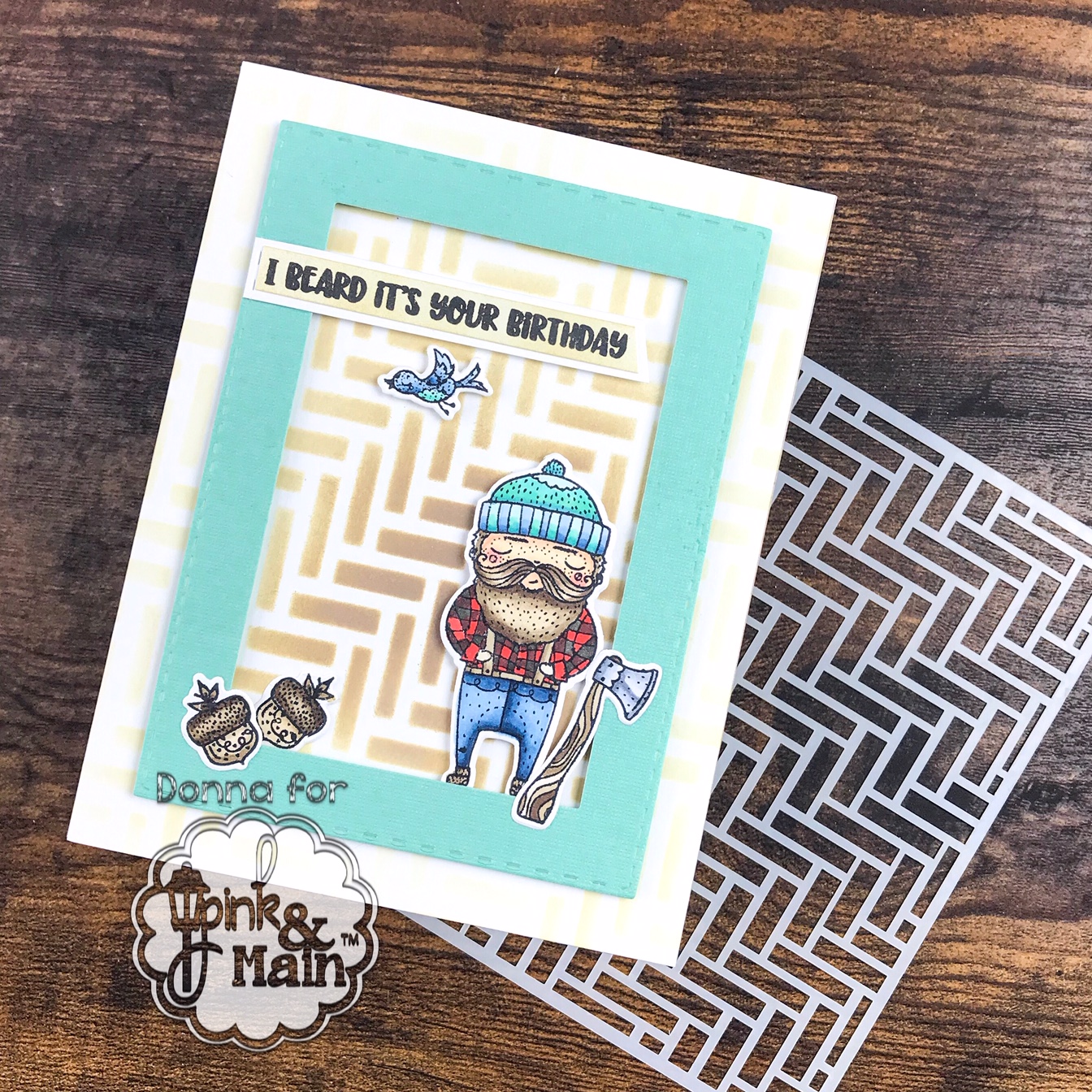 How cute is this little guy? I'm always looking for stamps to make cards for the boys and men in my life, and we definitely have a winner here!
I've coloured this cutie with copic markers, making sure I stayed true to the lumberjack aesthetic of the red and black flannel shirt. I also stamped and coloured a few of the coordinating images. It was really hard to choose just a few – I wanted to use them all!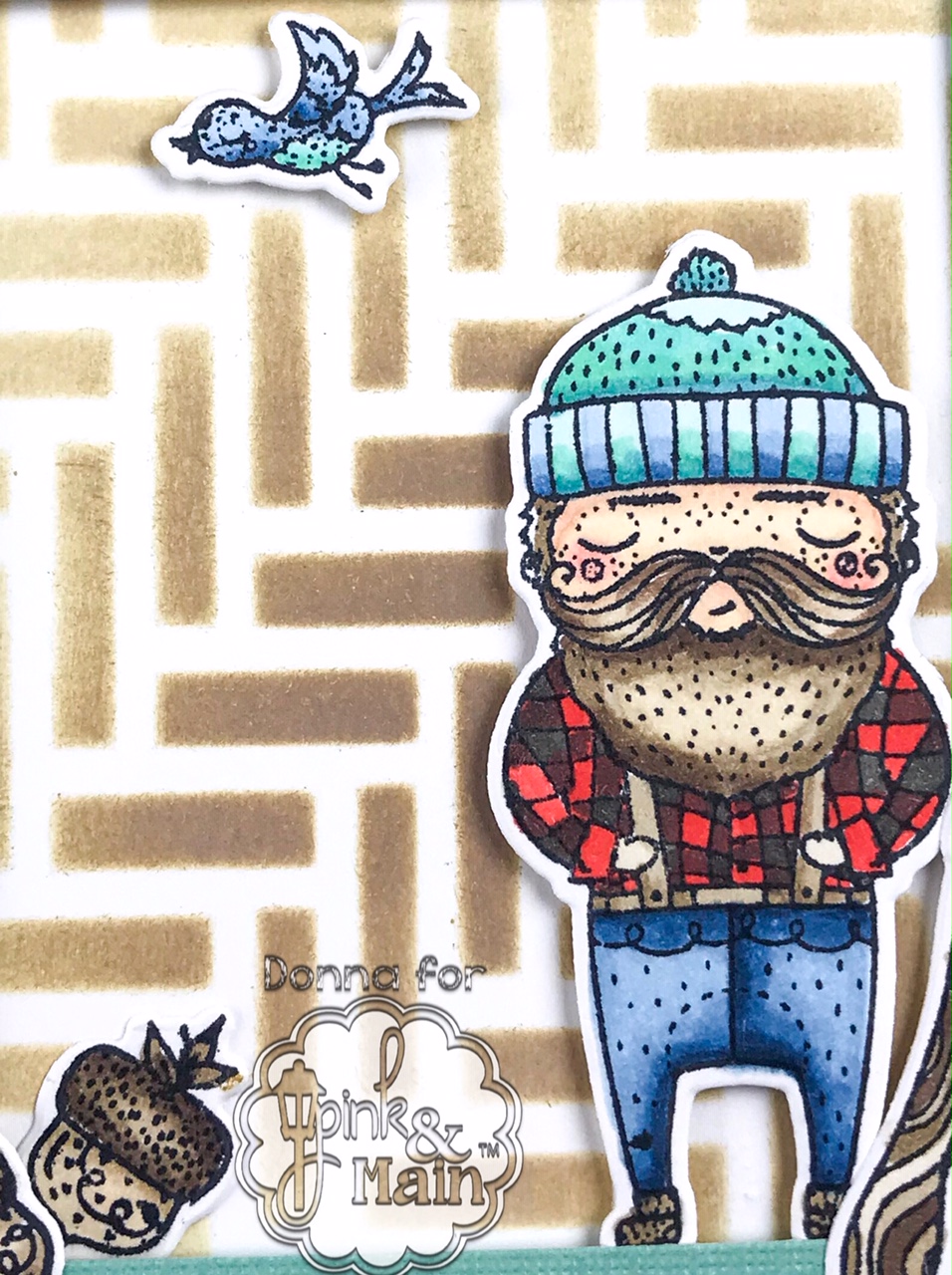 The background is made with the new stencil in the November release. I've blended from darker in the centre of the card, and faded out towards the edge.
The frame is made from the two of the new stitched rectangle dies. I can't wait to use these in conjunction with set one and play with different widths of borders!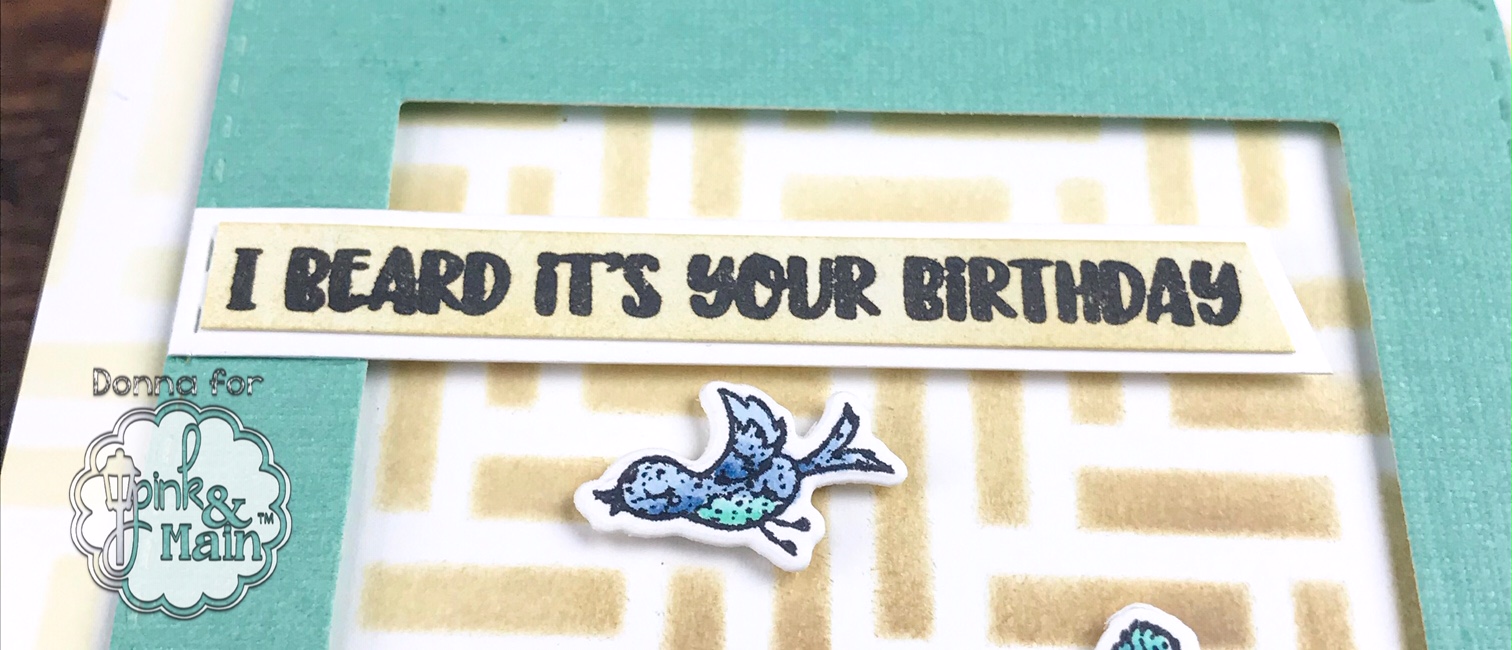 This stamp set comes with a stack of punny sentiments; this one is perfect for my son who is sporting a beard at the moment!
I can't wait to see what the other team members have made with this release. So much fun awaits us all!
Donna