Happy New Year from Japan! I've just spent three weeks in Australia celebrating my daughter's wedding and a hot Australian Christmas. As I write this, it's two degrees here, and 42 degrees in Australia (35 and 107 degrees respectively)It's hard to know which is worse!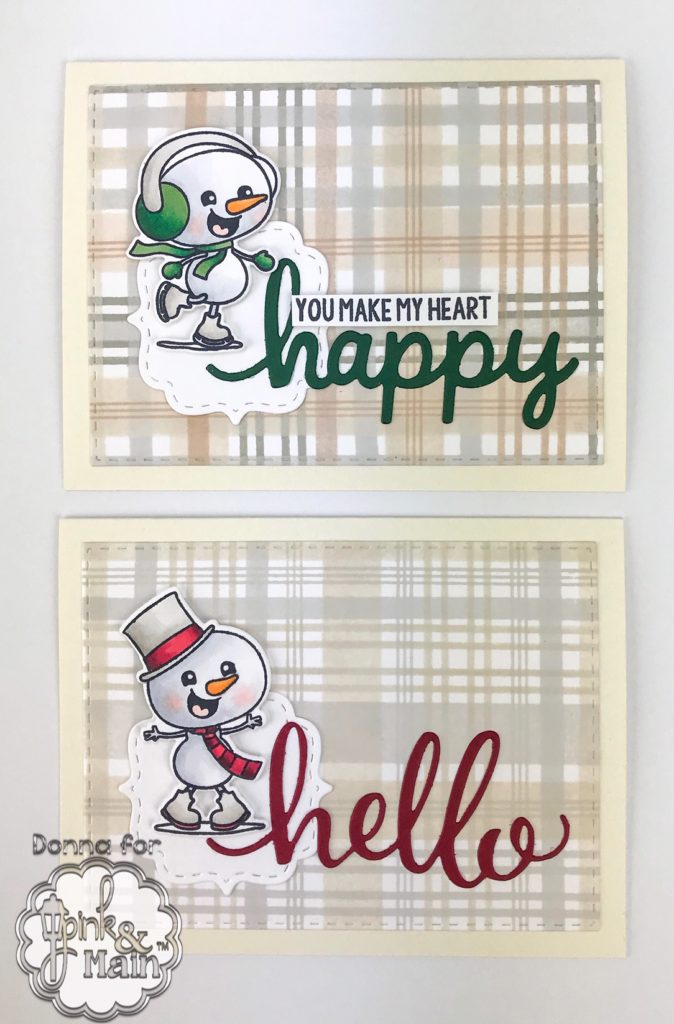 To celebrate getting out of the heat, I've made a pair of winter cards. (perhaps one of each of summer and winter would have better represented my week!) The main idea for this card came from a beautiful winter plaid rug in neutral colours that I wanted to replicate. I used Pink and Main's Pattern Builder stamps to make the background. I ended up making two backgrounds because the first one seemed a little dark to me. However, as I made the second background, the first one faded and I decided that a duo of cards would be just the thing.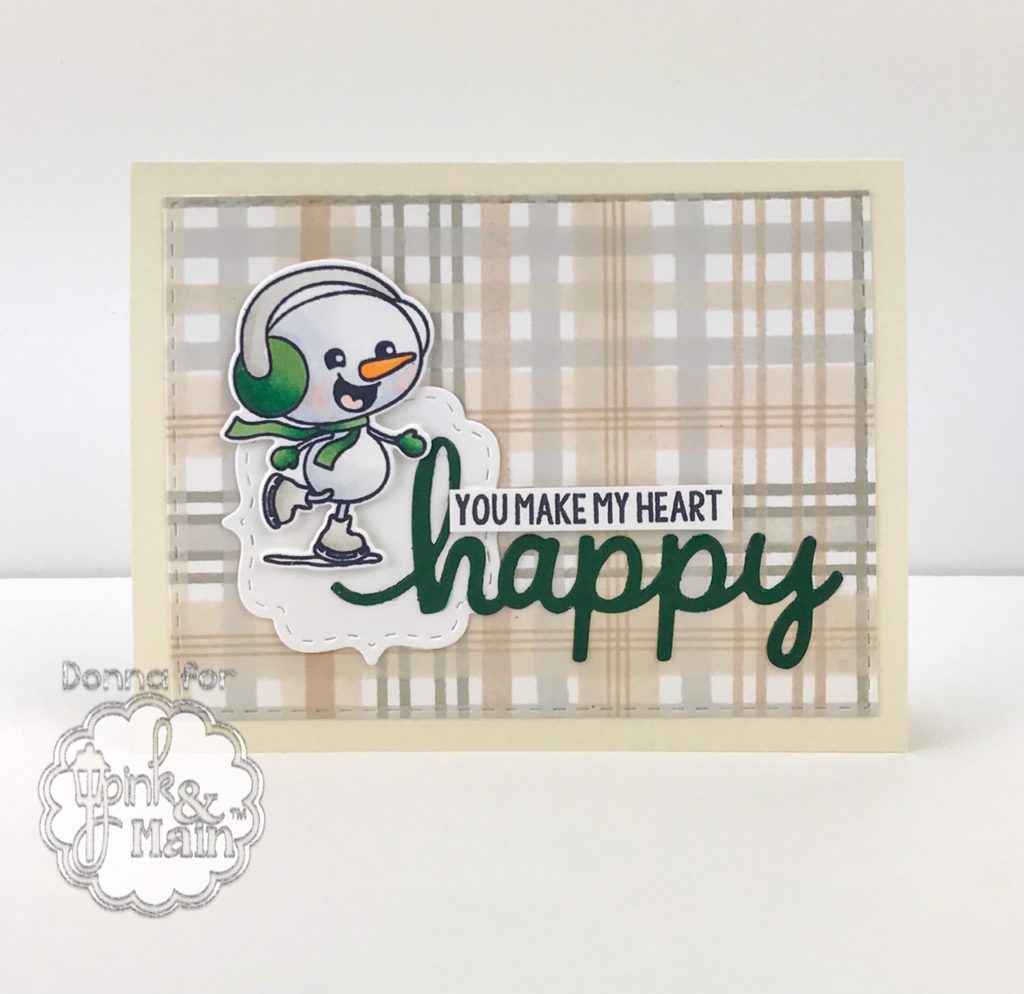 I cut the backgrounds using the stitched rectangles 1 die set, and adhered this plaid piece to a cream card base.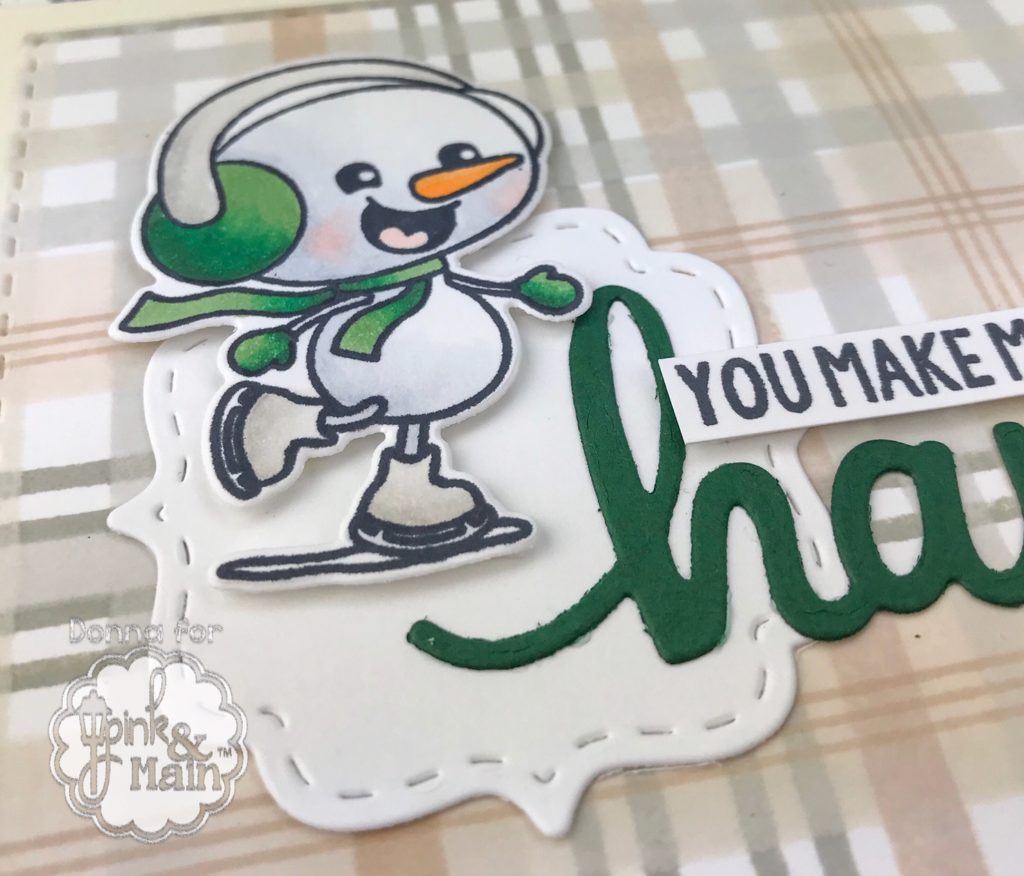 I then cut a background for my main image using the Stitched Top Notes die in white. I stamped and Copic coloured two images from the Snow Sweet stamp set. I then cut these images out using the matching dies, once again marvelling at the little cutout between the legs of one of the snowman. From here, the two cards diverged.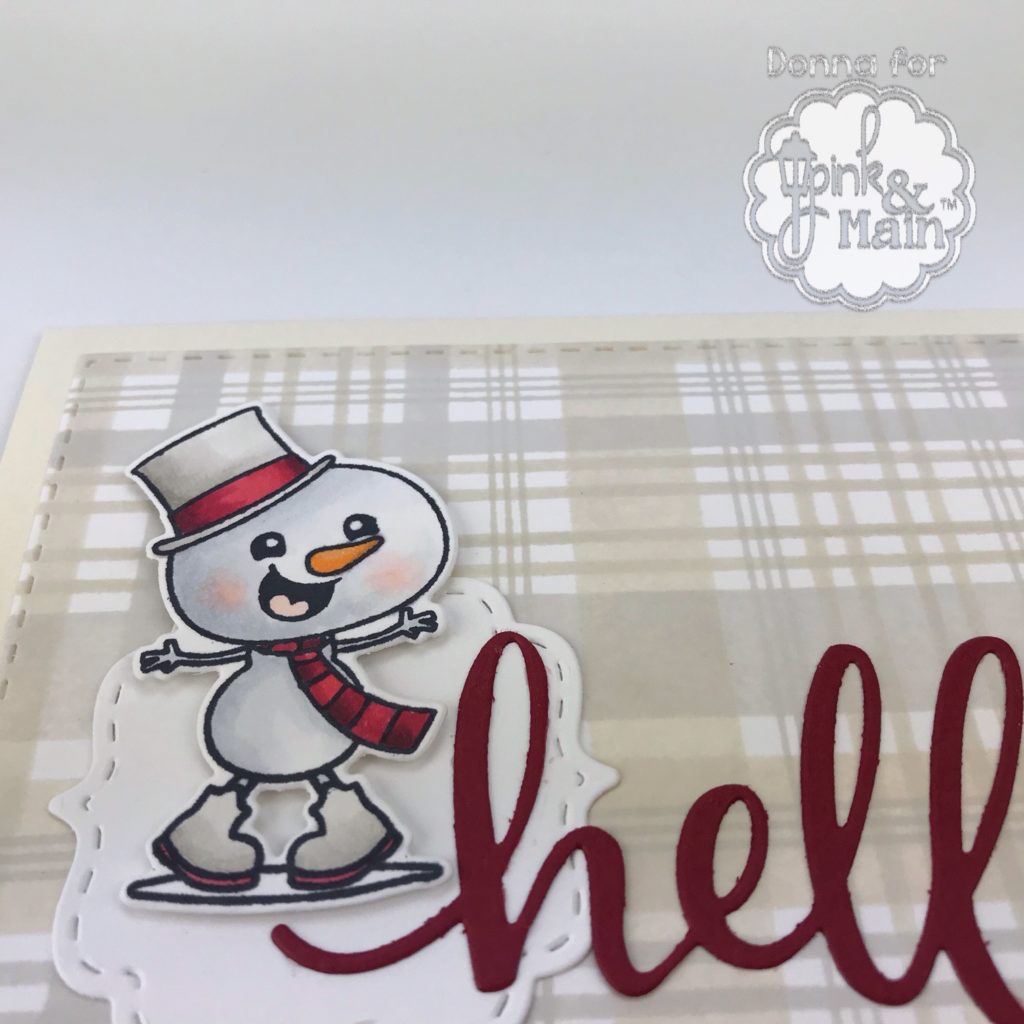 The sentiment for the red card is from the Hello dies. I used just the lettering, but the stamp comes with a backing die too, which is such a wonderful way to add a sentiment to a busy background.
The green card used the stamp 'Happy for You' and Happy die to make a combined sentiment. This completed the cards, once I had assembled all the pieces using a mix of double sided tape, foam tape, and glue.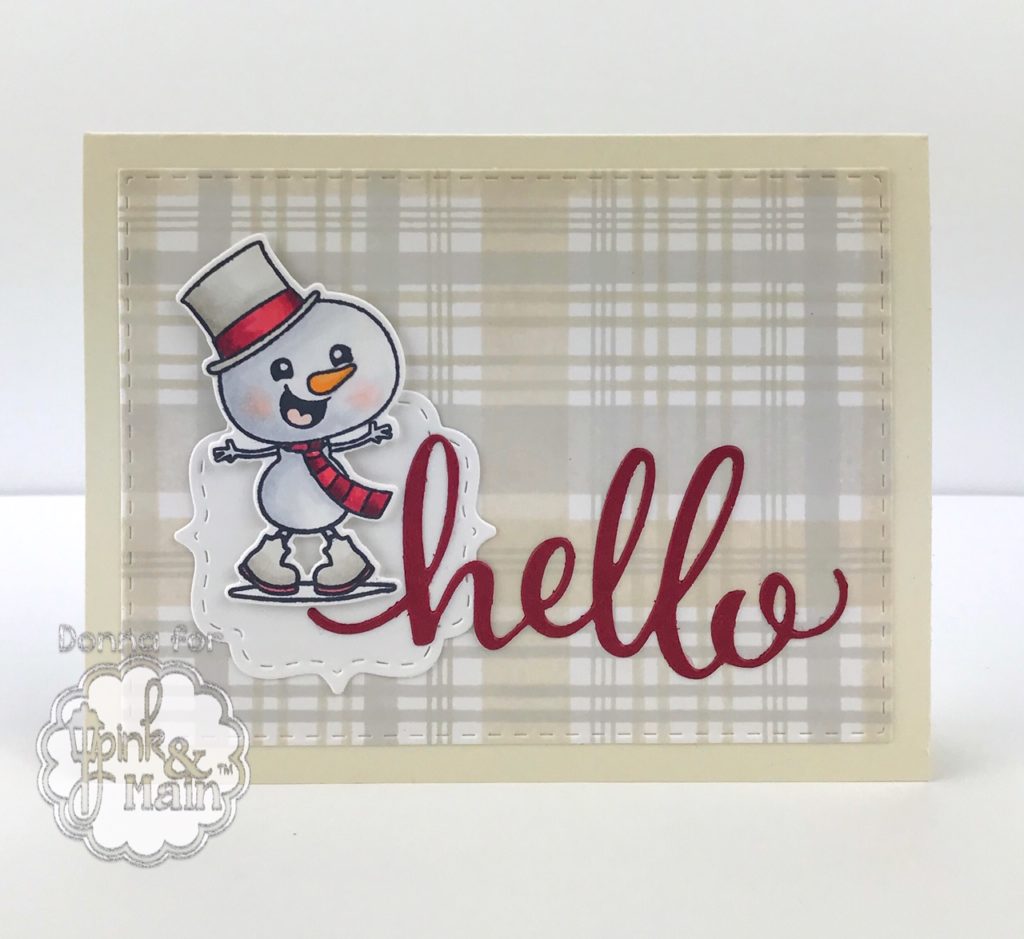 I hope you are enjoying the weather wherever you are, and that you are finding time and space to craft.
Until next time,