Hi there! I'm Jeannie and I'm so excited to post my first design team card for Pink & Main. I adore their stamps and I LOVE this July release so much!
The first set I played with was Catitude. If you love cats, you'll adore this set. I love the variety of cats within this set and I wanted to use them all. I almost did!
I decided to use four of them. Three repeated twice and one was a very subtle one in the middle of my card. I also to add some action to this so I created a simple spinning card.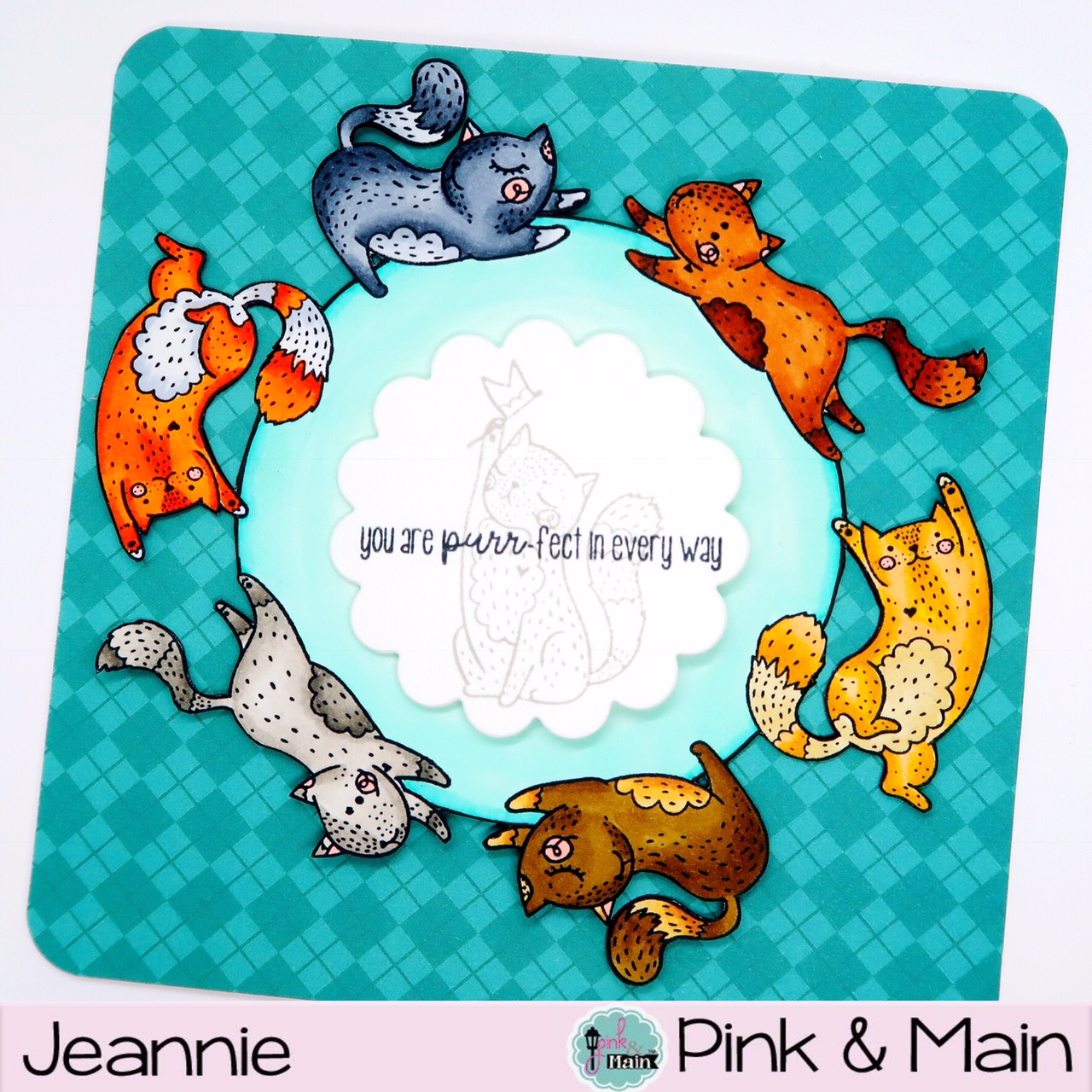 On a piece of 5.5 x 5.5 paper from the Shades of Spring paper pack, I stamped out three kitties on top of a circle and repeated it on the mirror side. I'll fussy cut out these images adding a circle to connect them all. I decided to make things super simple and used a piece from the Shades of Spring paper pack as my background. For the middle part, I stamped one of the images using a lighter grey ink and added the sentiment in black. On the piece with the kitties, I die cut a small hole there, small enough for a slider tab. I'll add a circular slider tab in between the card base and the front small circle and the idea is that the kitties will be spinning around in a circle. It's sooooo adorable.
Hope you enjoyed today's card and hope you'll be back for more of my projects.
~Jeannie