Logging competitions are actually fascinating to me!  My step dad was a Logger in the PNW most of his life.  One thing he told me that I will never forget,  he said, totally taking my mom aside, and serious as he ever was, "There is bigfoot."  And the way he said it, and how later mom said he told her a story of how he chased one,  I believe it.  And I still believe it.  He logged before there were logging roads in the mountains, just as ski lifts were being put in place in the mid 50's.  So I am always careful, and respectful in the forest.  The "Timber Stamp Set" is an immediate hit with me!  This set has so many great images to design with.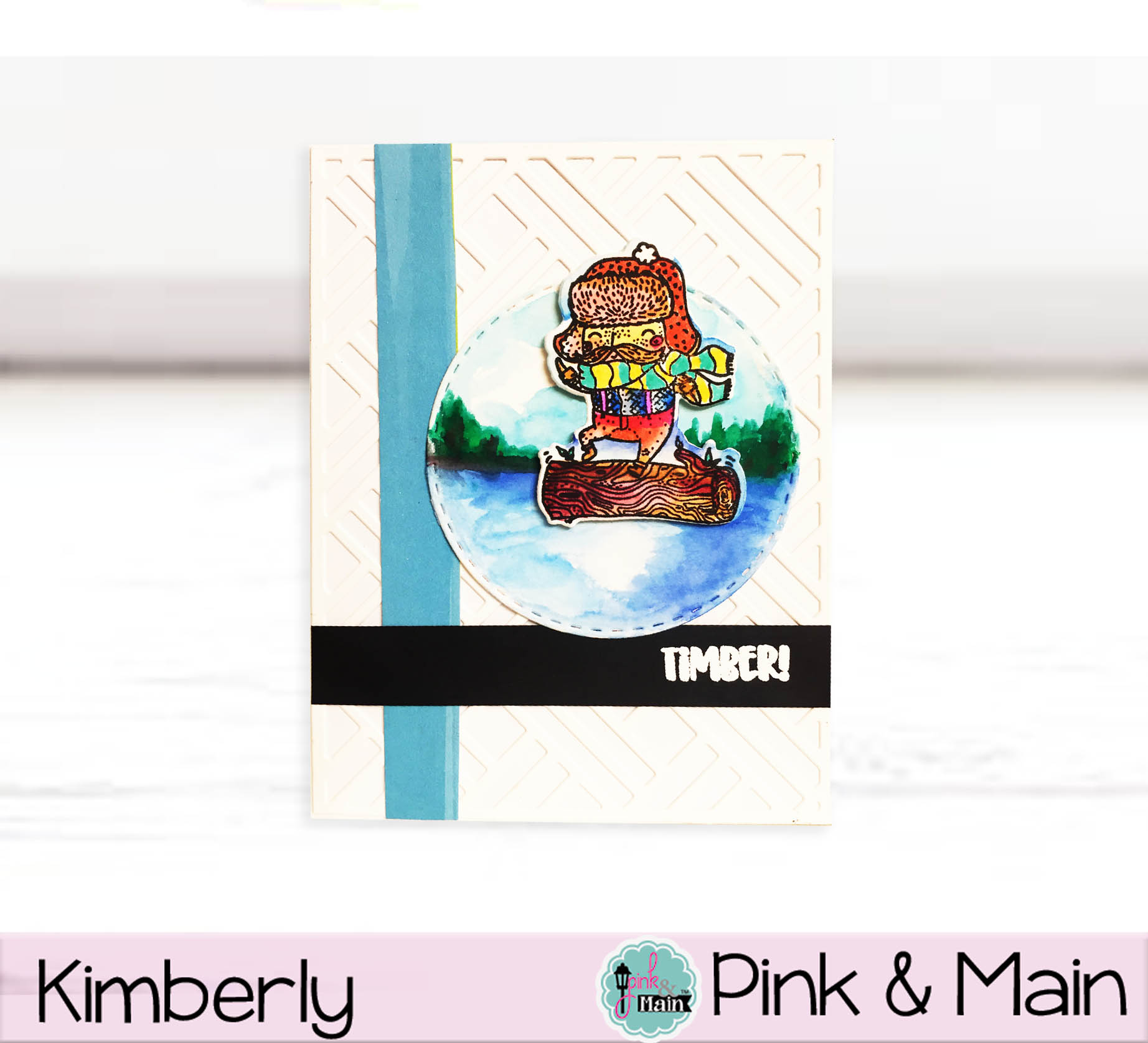 Timber!:
 – Trim one sheet 8.5 x 11 white card stock score and fold in half to make an A2 base.
 – Using liquid glue, adhere the backet cover die piece onto the entire base card.
 – Die cut stiched circle die and color with water colors or colored pencils.
 – Die cut and color in the main image, affix to watercolored die cut circle using double sided foam mount tape.
 – Add colored strip and emboss sentiment on black strip, then attach both to card with tape runner.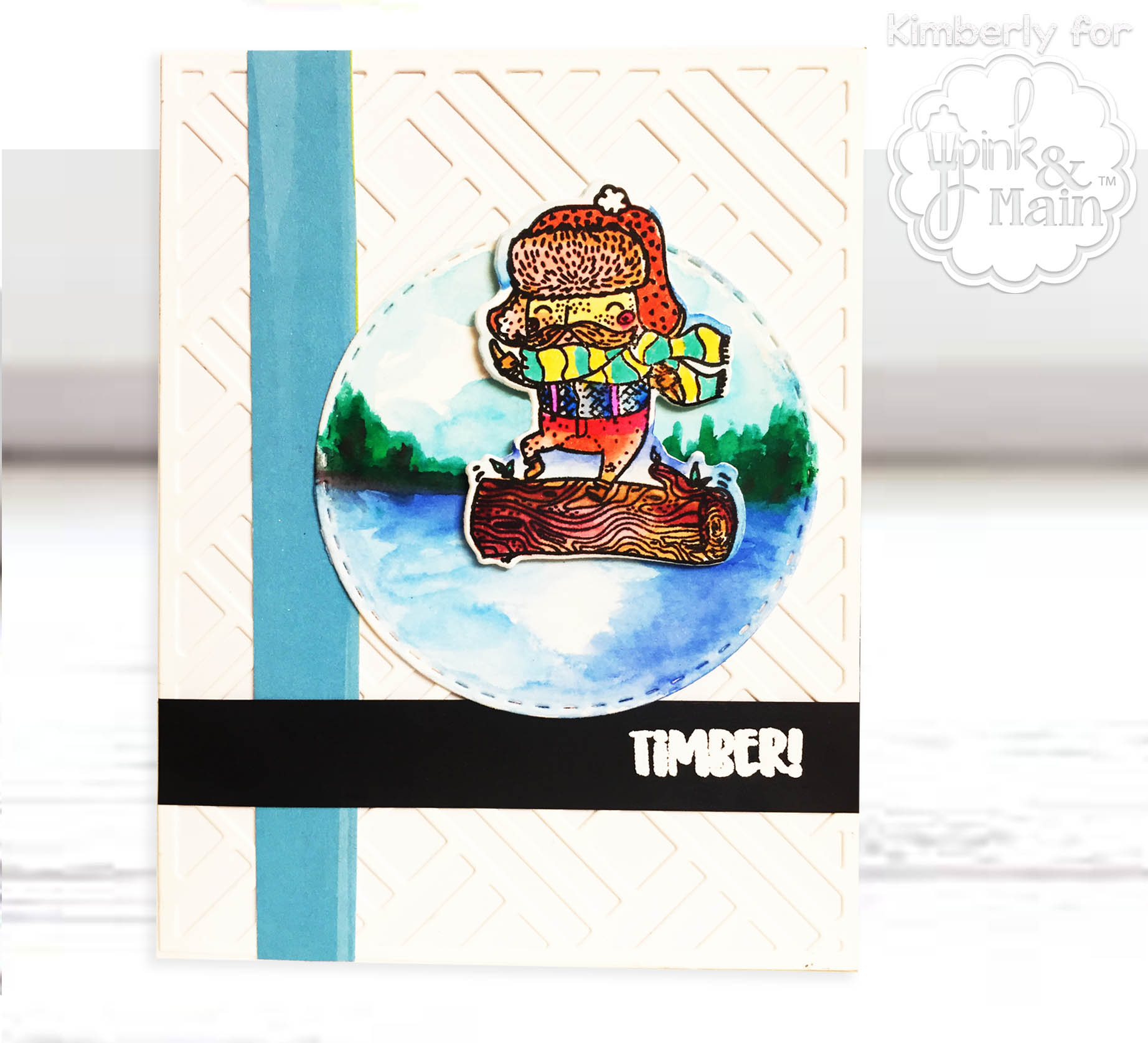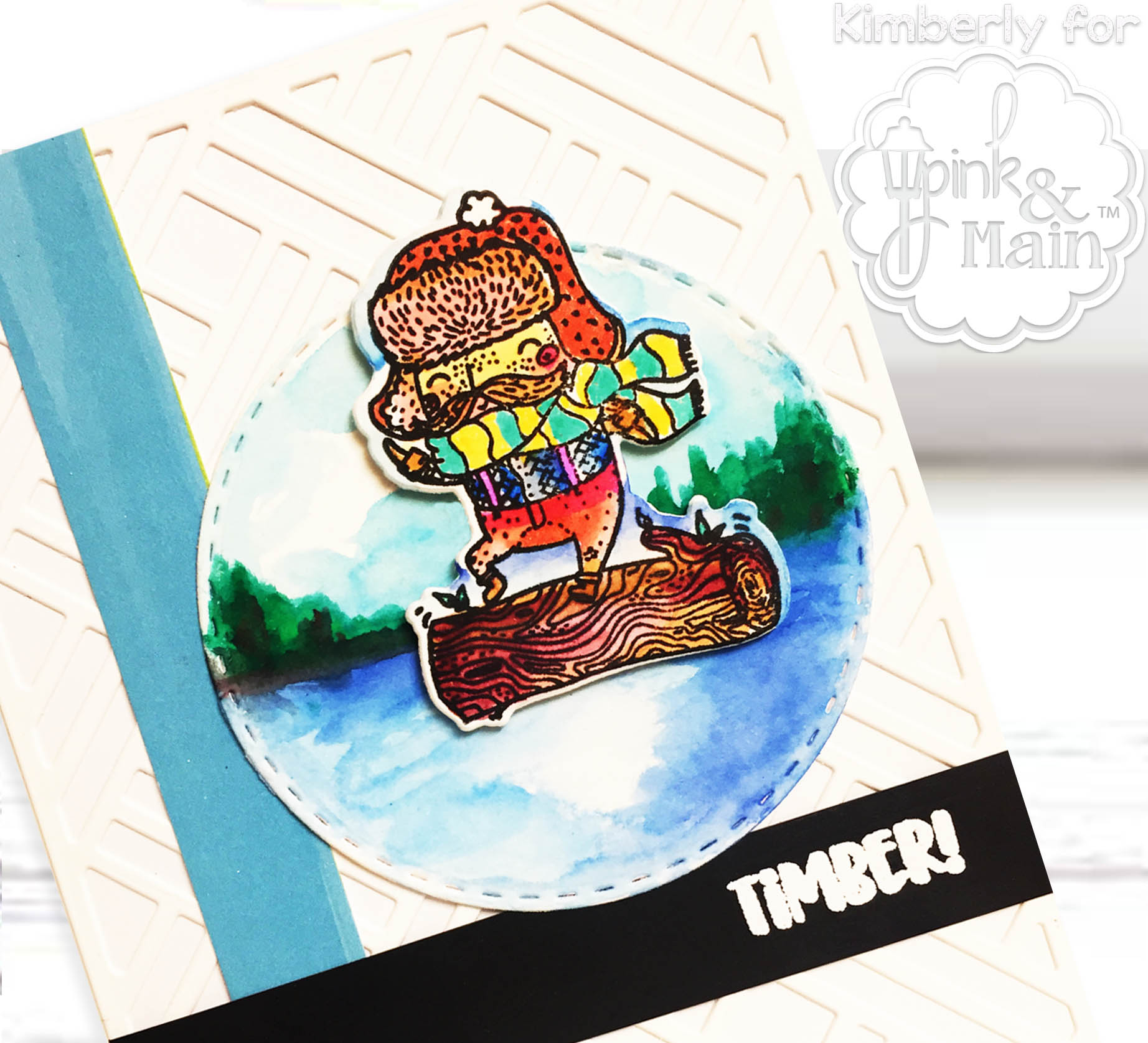 Pink & Main Supplies Used:
Other Supplies Used:
White Card Stock, Black Card Stock, Die Cutting Machine, Paper Trimmer, Water Color Brushes, Glue Tape Runner, Liquid Glue Pen, Double Sided Foam Tape, Acrylic Block, Embossing Powder, Embossing Ink, Heat Tool.
I hope that you are able to share love along the way as these brilliant and creative designers feature the newest Pink & Main "Must Haves" that you will find irresistable!