Hello one and all.
Donna here, and I'm so happy to be able to share with you. Is the weather getting colder where you are? I remember reading these blogs while I was living in Australia and thinking 'no!', but here I am in Japan, wearing warm clothes and looking for my slippers!
I've made a wintry card for you today, which almost never made it to completion.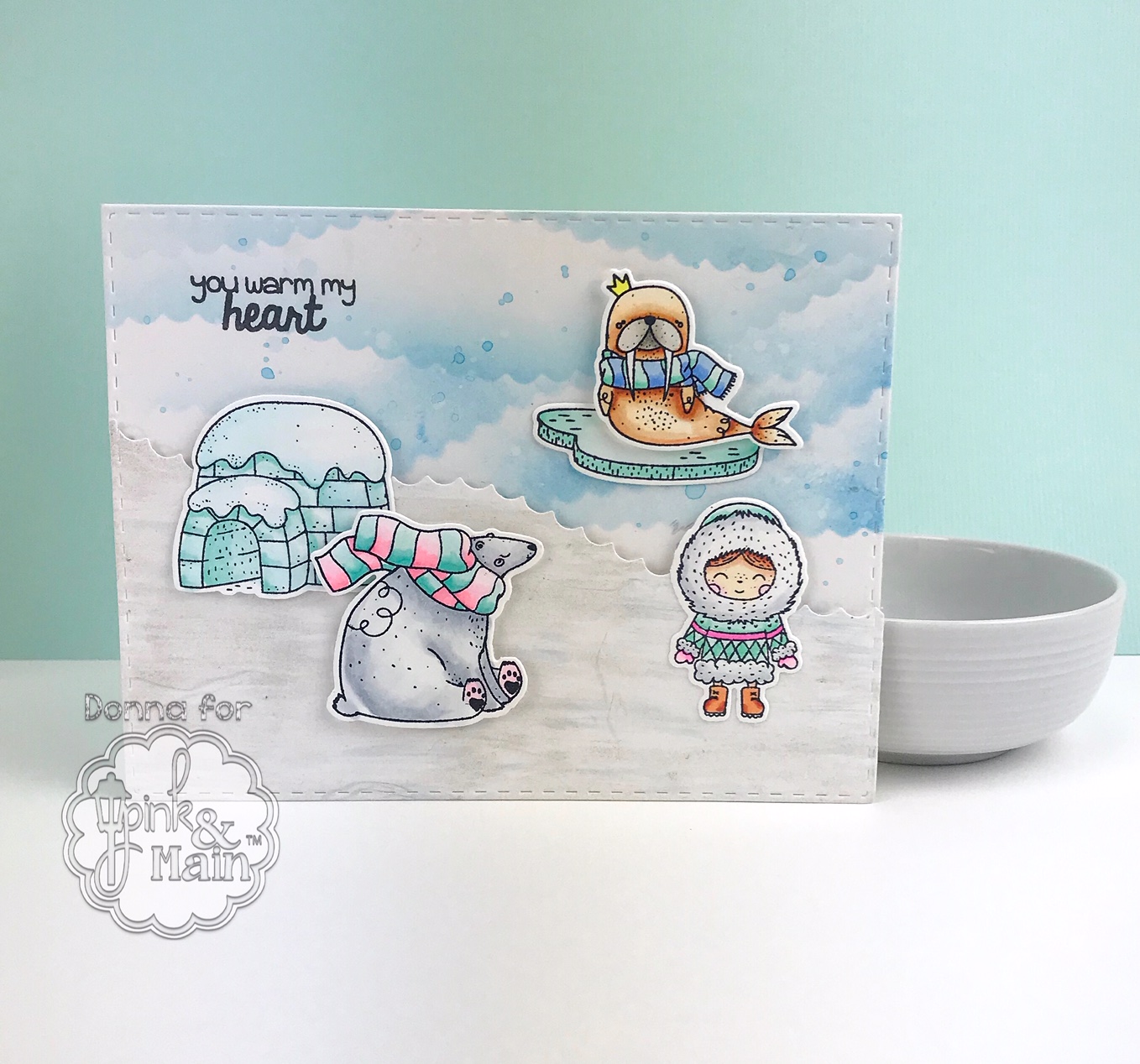 Sometimes you get an idea, and you run with it, and a lovely card results. Sometimes, you have to go through a bit of a process. In the case of this card, the process was so long, that the card almost got abandoned half way.
I had an idea for a winter scene using the Eskimo Kisses stamp set, and in order to make the scene light and snowy, I decided to stamp and emboss the images in a pearly white powder. Bad idea! I couldn't see the details on the images, and no matter what I tried, I couldn't fix the problem. In the end, I restamped the images in black, and I'm much happier with the result. Or course I used the matching dies to cut everything with a lovely neat border. All the lovely fine detail is visible, and the card kept the light, airy feel I wanted. I used a LOT of glitter brush pen to make the ice, and it was very hard to capture the sparkle with my camera.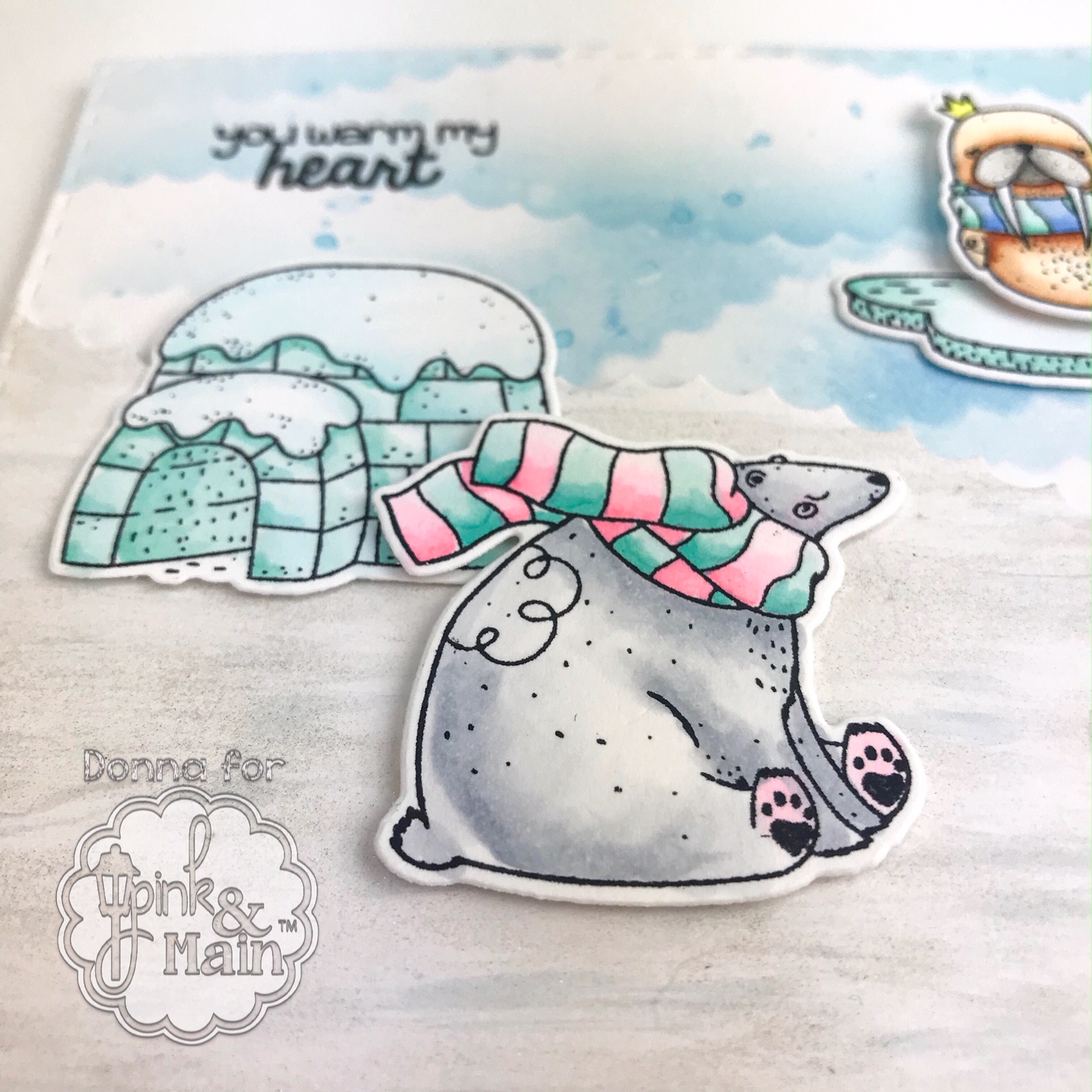 The ocean was made using the Scallop wave dies. I cut a piece of card with the dies to make a stencil, and used this to blend inks before spattering with the same colour of ink.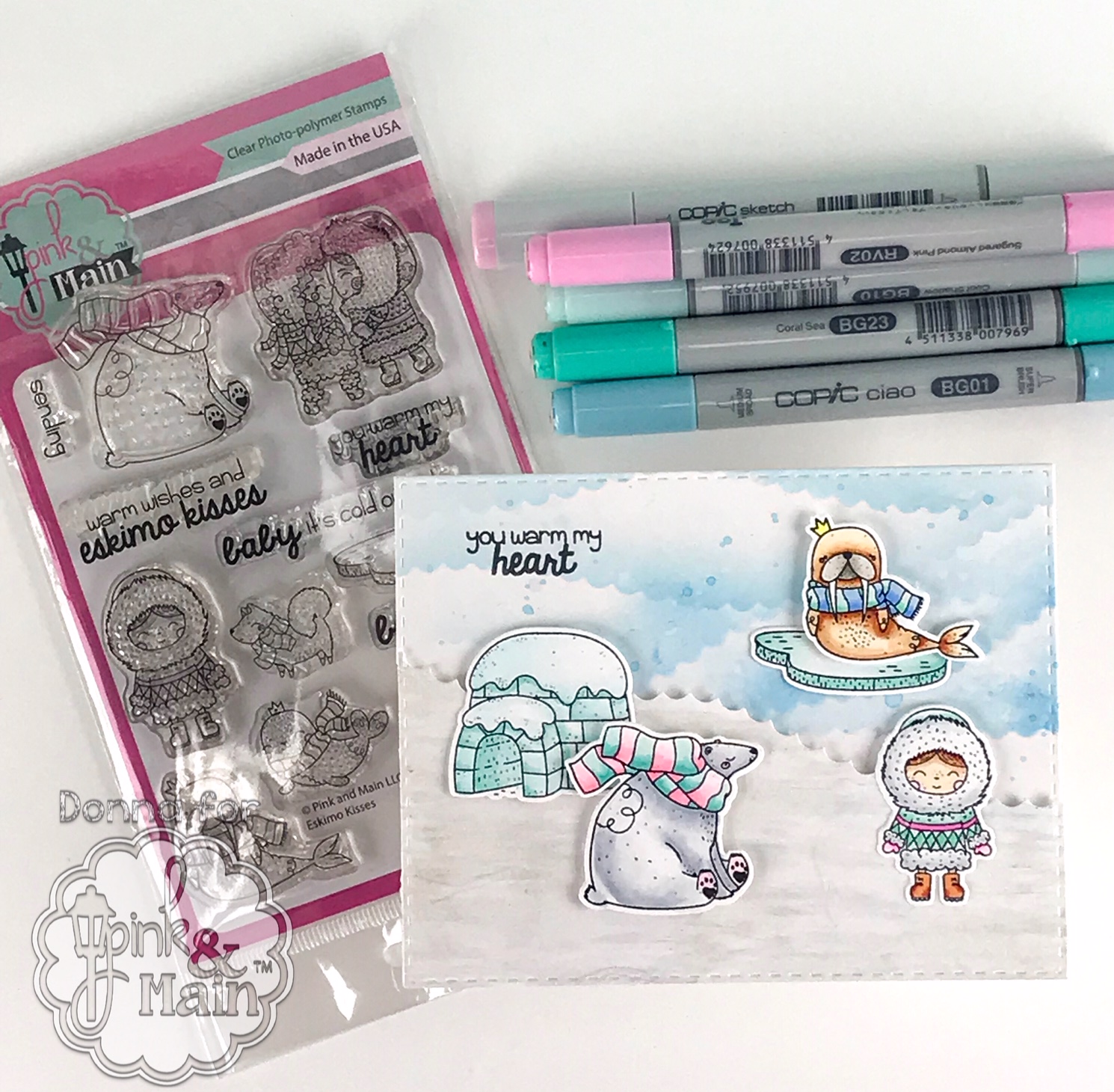 One day, I'd love to visit somewhere where the ground is icy (or snowy) just to experience it. In the meantime, I'll make cards like this and dream.
Until next time,
Blessings,