Hello everybody! It's Donna here, in icy southern Australia. I'm so glad for the summer stamp releases. They are the perfect antidote to the weather here.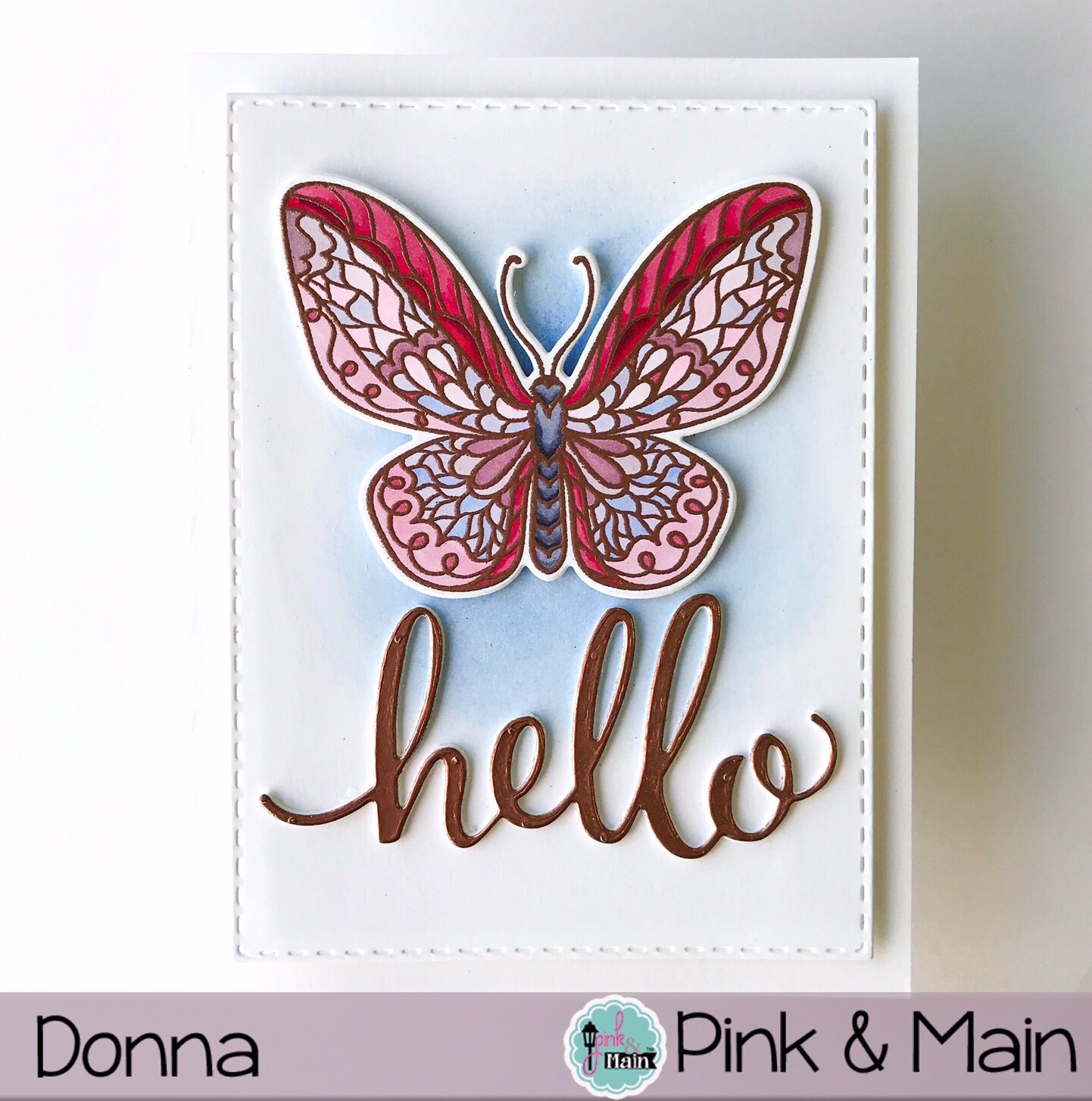 I've been colouring this beautiful detailed butterfly image. The little sections make for such an intricate design. I knew that I wanted to used Copics to do the colouring, but I've read that colouring over embossing powder isn't good for the nibs of the Copics.
Here's how I got around the problem. I first stamped the image on white cardstock in a light coloured ink, using my stamping tool. I left the stamp on the tool while I coloured the image. I then used a variety of pinks, reds, blue- violets and violets to colour the image. Other than the body and the top and the darker parts of the wings, I haven't shaded the Copics, just filled in sections. Because the lines were going to be covered, I could be a little less careful than usual.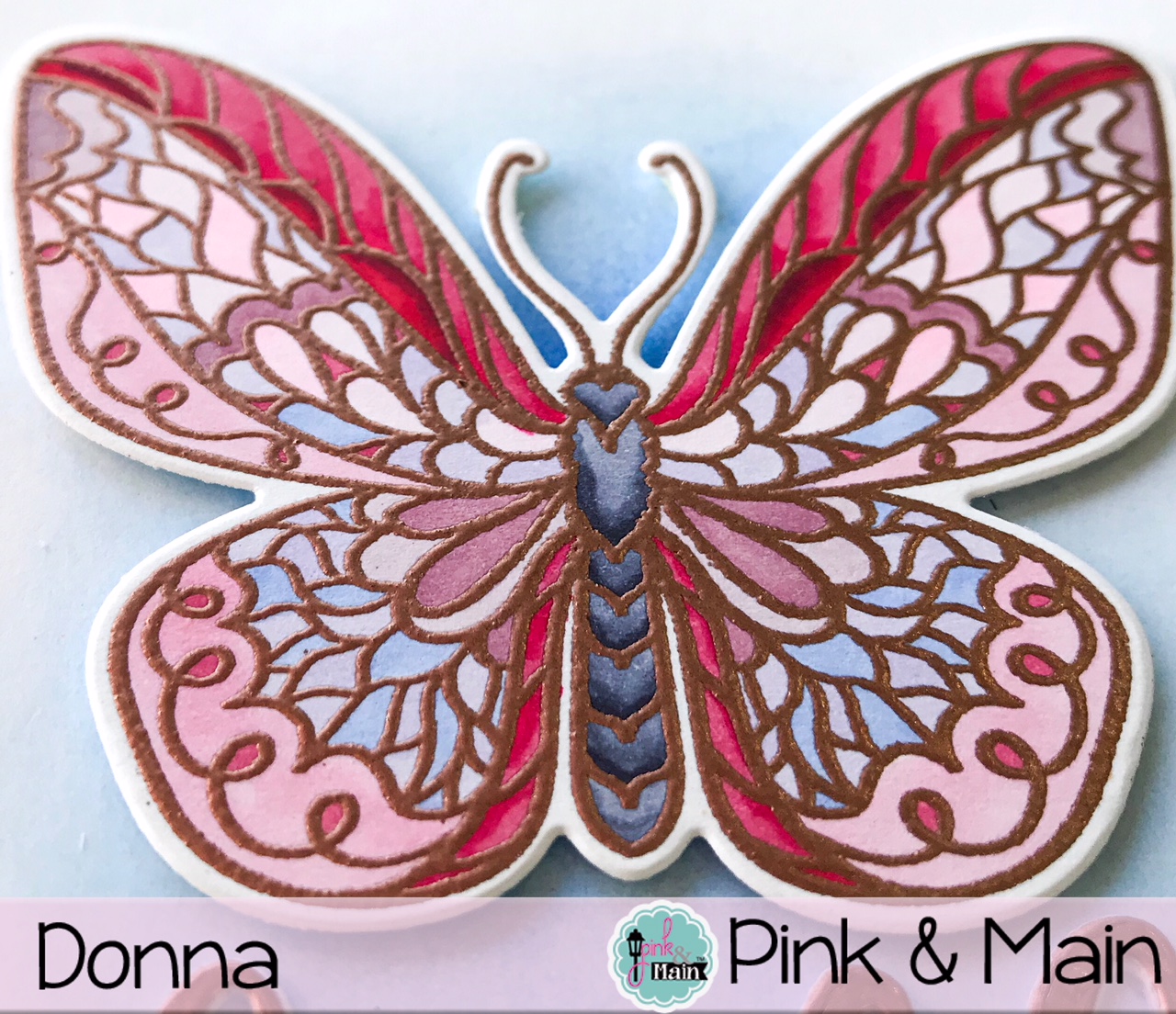 Once I had the image all coloured, and I was sure it was dry, I placed the butterfly image back into the stamping tool in exactly the same place as before. This time I stamped in Versamark ink, and used a copper embossing powder to highlight the lines and give the stained glass image effect. I then used the coordinating die to cut the butterfly out. Was there ever an image that was more suited to having a matching die that a butterfly. Hand cutting those antennas? No, thank you!
I used the Stitched Rectangle Dies to cut the panel for the card, and then ink blended some Pink and Main Surface Ink in the colour ' Barbershop' in the centre. This ink blends beautifully.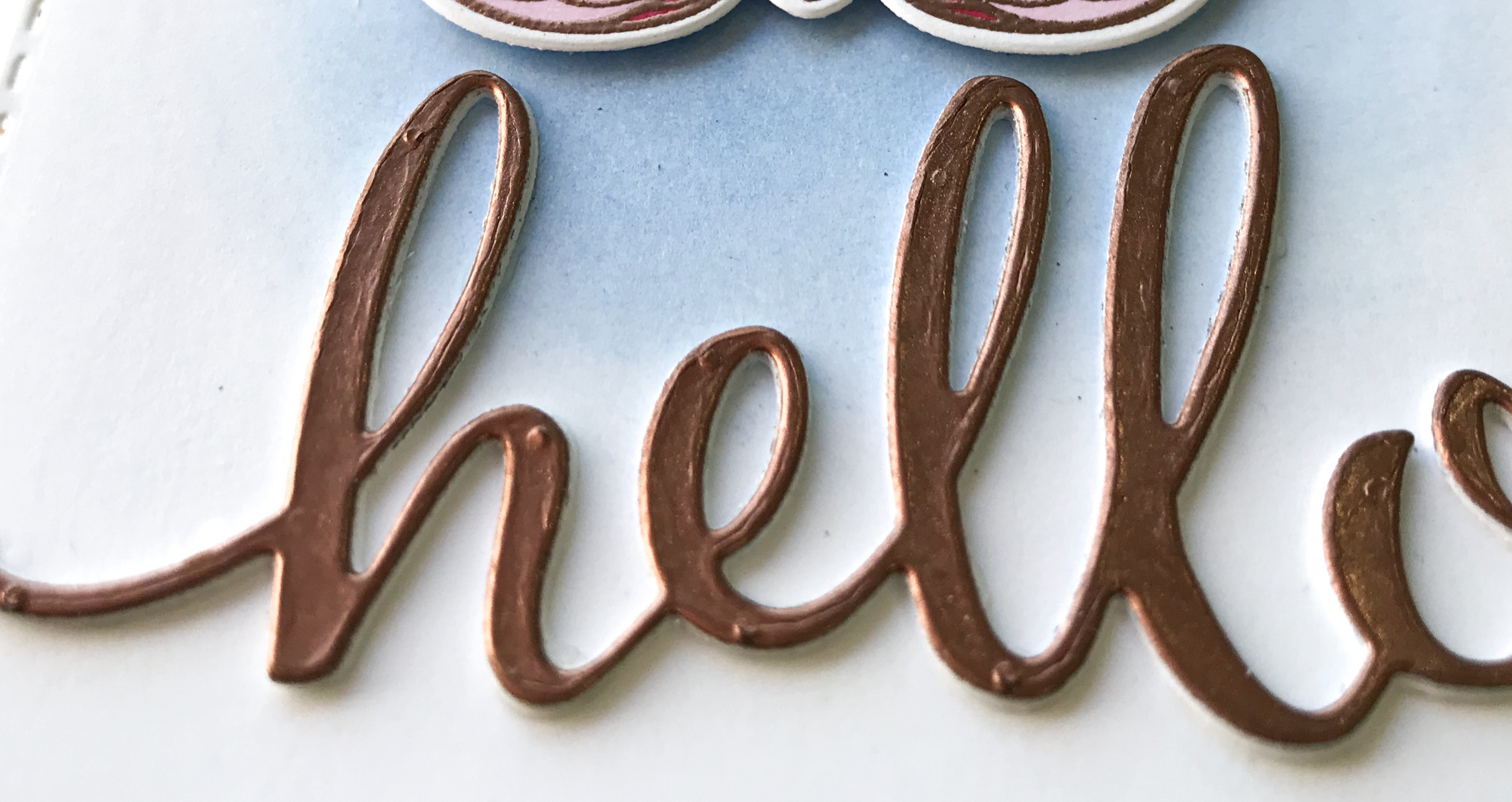 To make the sentiment, I cut the Hello Die three times, twice in white and once on a piece of cardstock that I had embossed with the same copper powder to give a perfect match. I stacked these dies and added them to the card.
Finally I assembled the card, popping the butterfly up with some foam tape.
I look forward to sharing more cards with you in the very near future.
Happy crafting,