Hello, Everybody!
Ksenija is here today. Have you thought that I would let you go on holidays without a trendy card?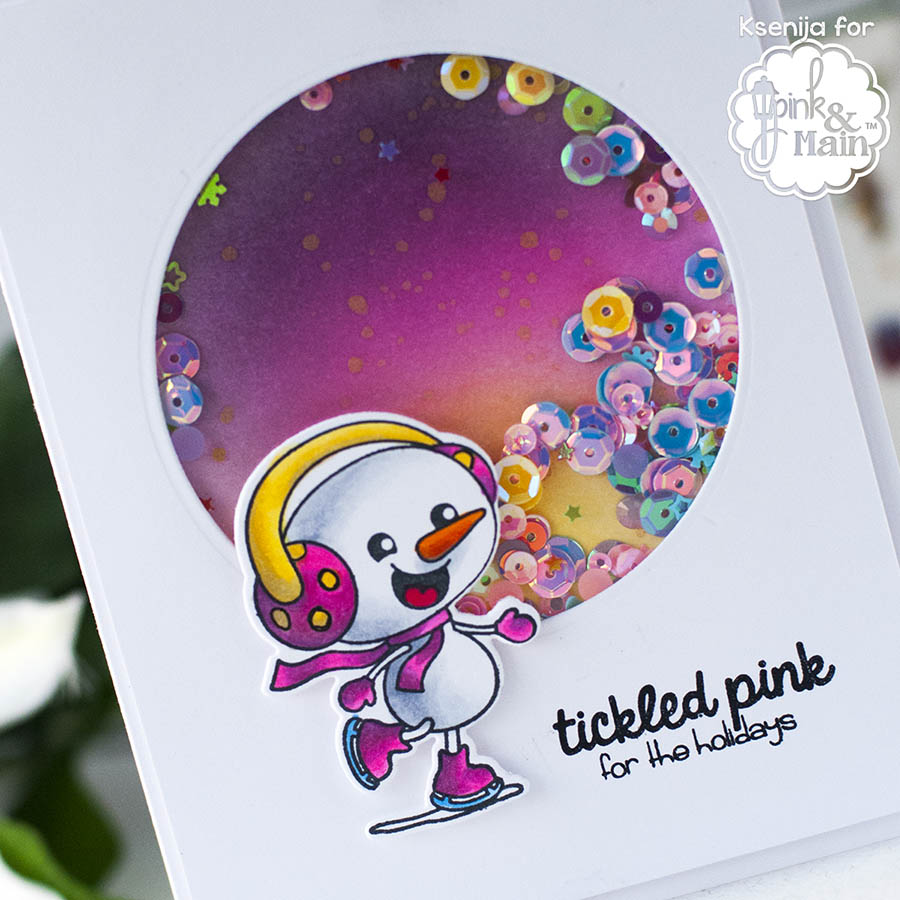 I have seen so many pink cards this season and wanted to make my own and share it with you. But I could not pick the right image until I thought about charming snowmen from the Snow Sweet stamps set. They are imaginary creatures, and any colour scheme will suit them well.
To start off my card I cut an adorable snowman with a steel die from the Snow Sweet set and stamped it with a black alcohol friendly ink.
Next I trimmed a front panel down to 4″ by 5 1/4″ and die cut a circle opening.
I covered the card note with the front panel and softly traced the border of the opening to know exactly where to blend inks.
I mixed a light yellow and two shades of pink dye inks on the card note. To add the depth I lightly blended a black ink in the upper part.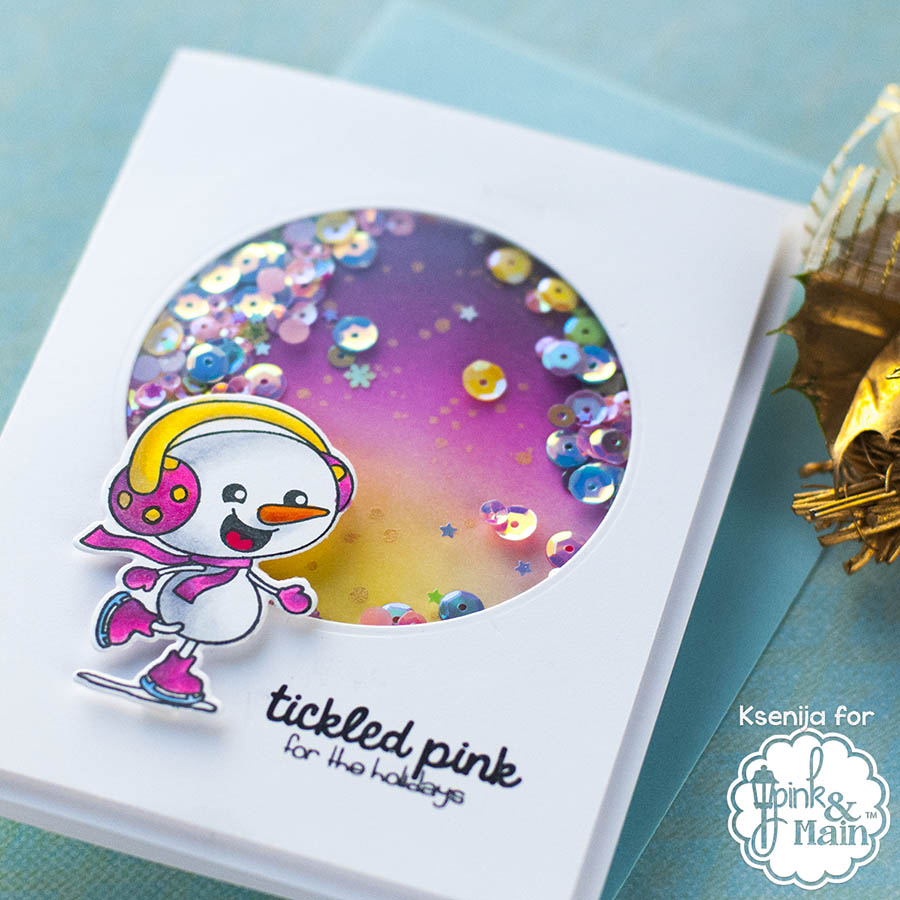 When I was done with ink blending, I flicked pearlescent water to add some shine and texture.
I coloured the snowman from the Snow Sweet stamps set with alcohol markers following the colour palette I created in the shaker area.
Prior to assembling the shaker I stamped down the sentiment in black archival ink for crisp impression from the Deck The Palms stamps set to match my colour solution.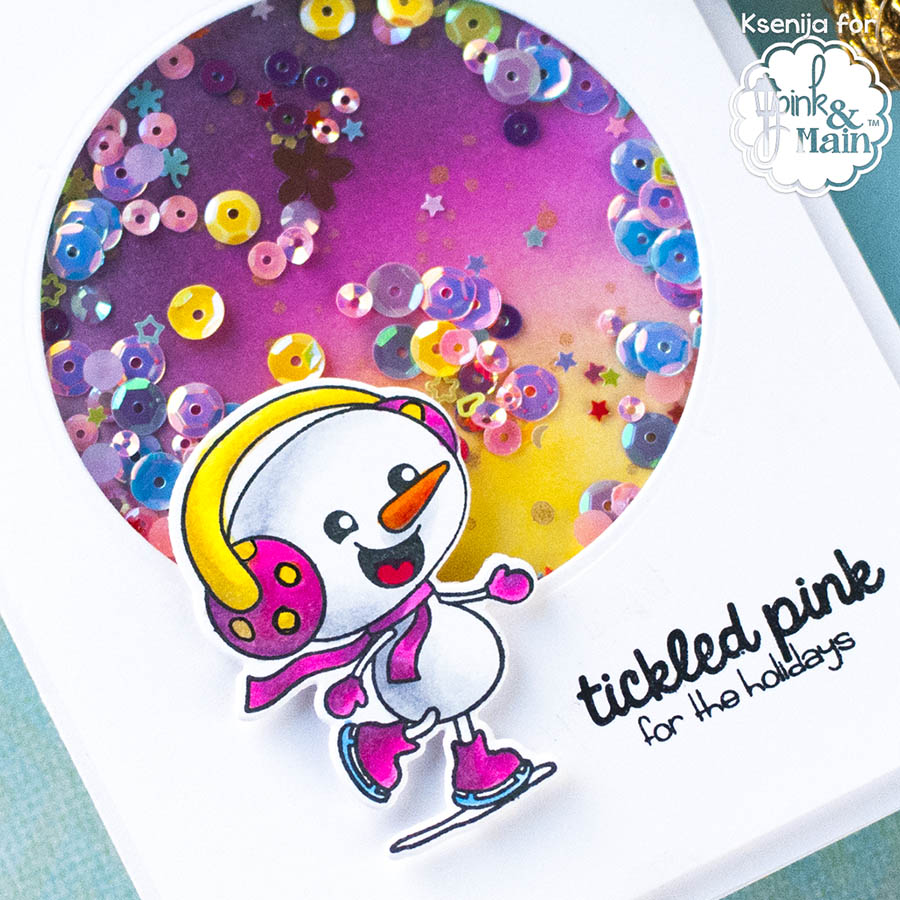 I glued a square piece of acetate to the reverse side of the front panel. Then I adhered a narrow stripe of the foam tape along the circle opening and added the same tape around to back up the panel.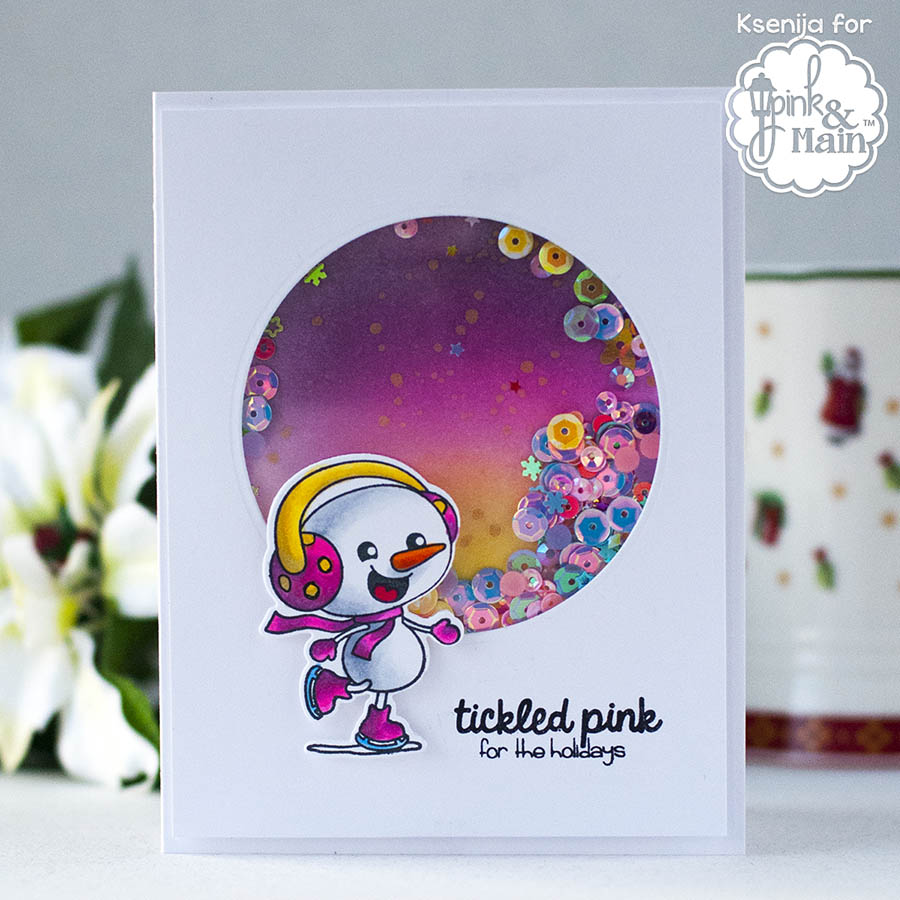 I added a sparkling mix of sequins, confetti shapes and jewels to fill in the shaker and pressed the front panel on top of the card base.
As the final step I popped the snowman up with a thick foam tape.
Thanks so much for stopping by today and see you soon this week!