Hello, hello!
It's Donna here, and I have two cards for you that have virtually no stamping, and no image colouring at all! This is unheard of for me!
But, this Eyelet Cover Die has completely capture my imagination! I've made cards in two different styles using this fabulous die. I hope they spark some ideas for you too.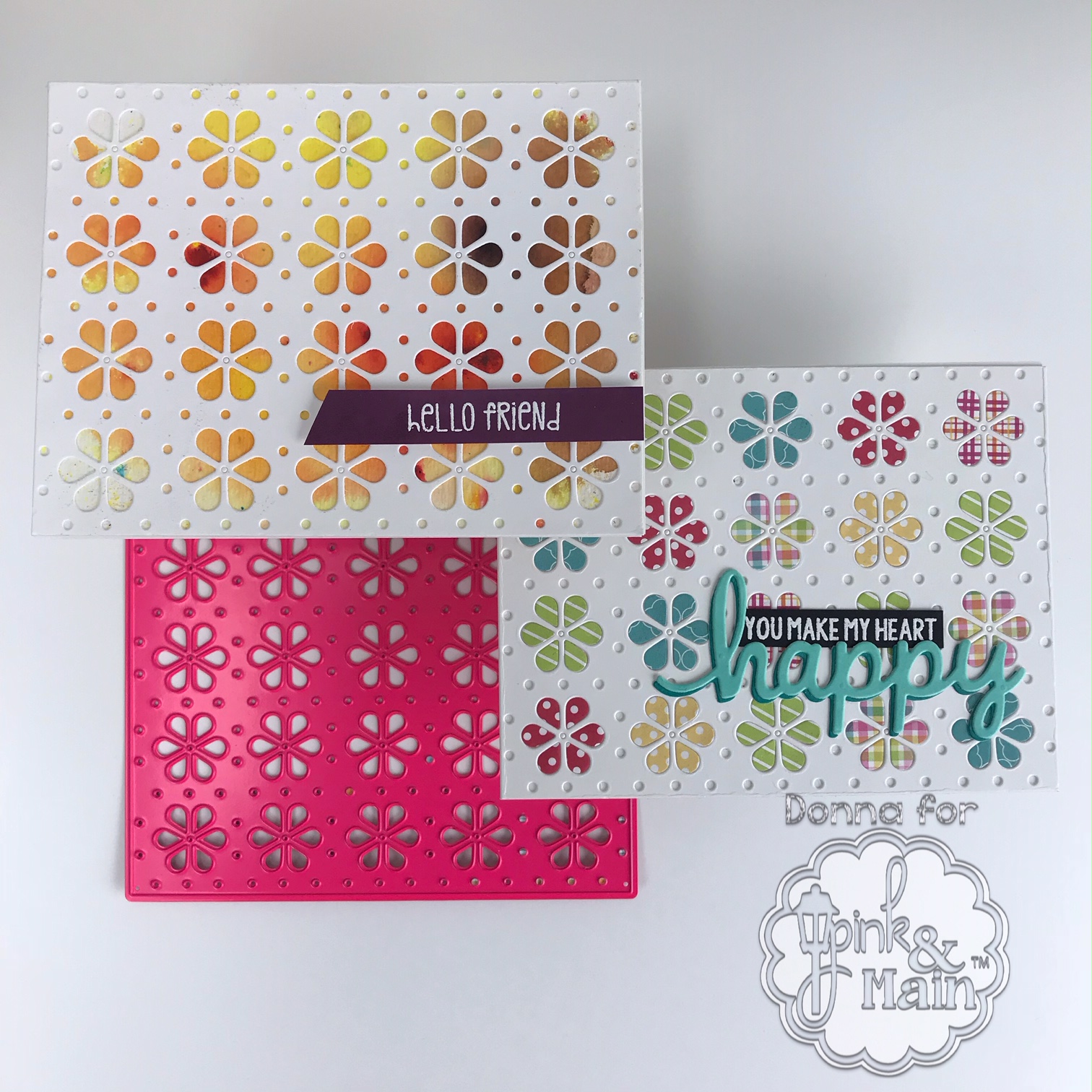 For this first card, I have made a watercolour panel with a warm autumn palette of yellows, reds, oranges and some brown. I used Brusho powders, so it's always interesting to see the range of colours in the powders. Can you see the single speck of blue that was in the brown colour on the complete card?
Once my watercolour panel was dry, I layered the a pice of white card that I had cut with the eyelet cover die over the top. The sentiment for this card comes from the Fall Friends stamp set. I chose purple for my sentiment as it is complementary to the other colours used on the card.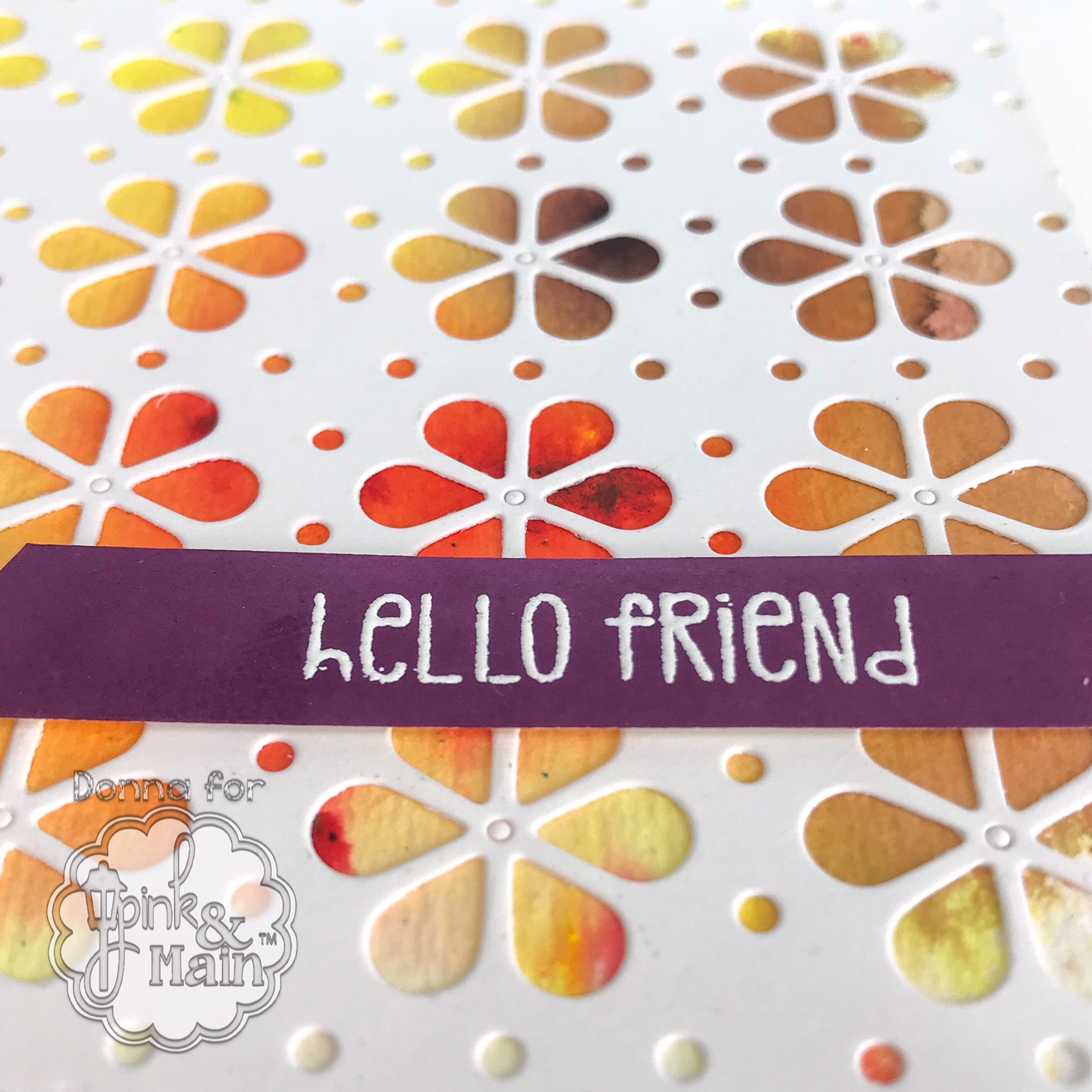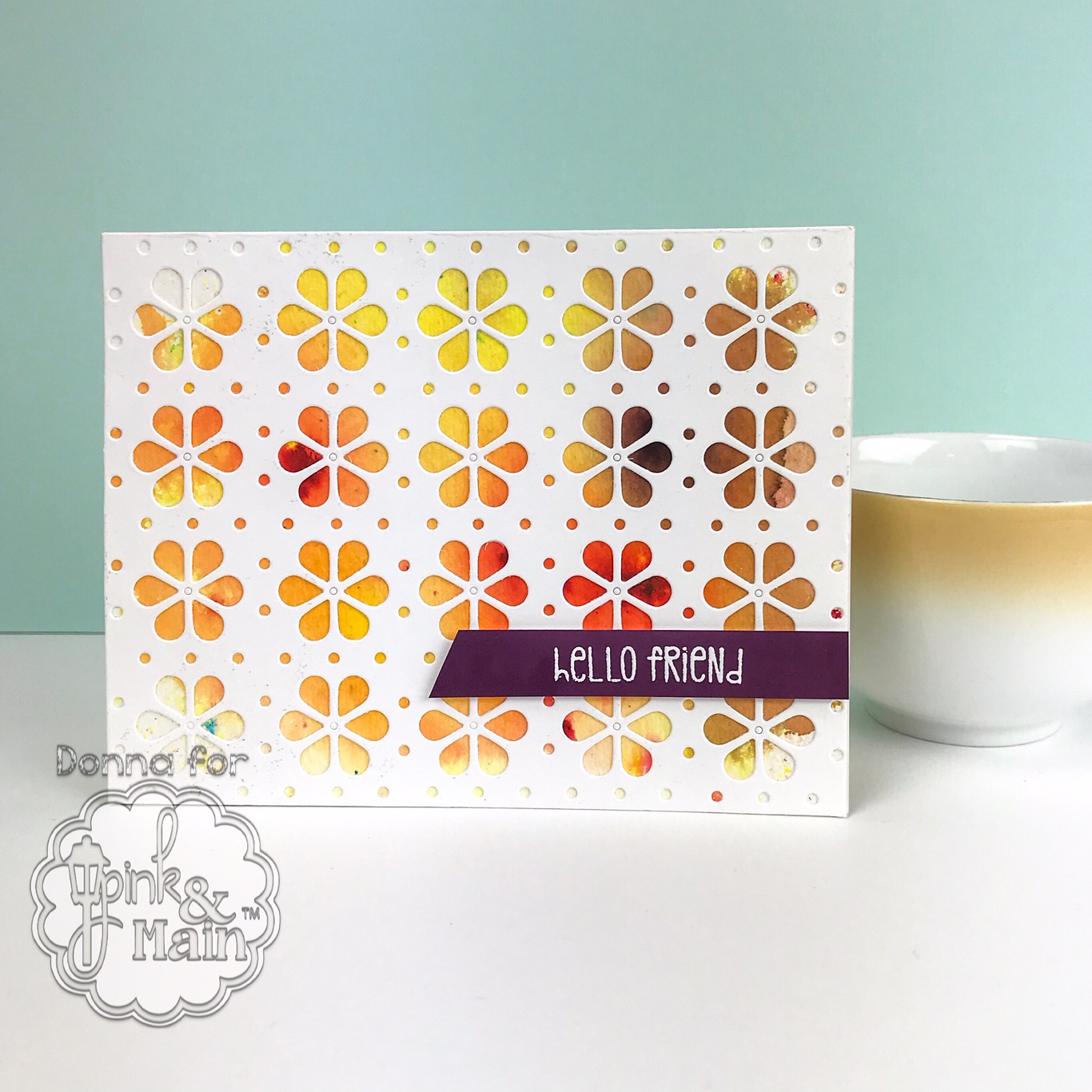 Next, I used the same white card as my base, but instead of laying this over a coloured panel, I cut individual flowers from some of the brightly coloured papers from Pink and Main. I used the Beach Babe and Sunrise collections. I then used a die inlay technique and inserted the individual petals into each flower. This was actually relatively quick , despite the number of petals!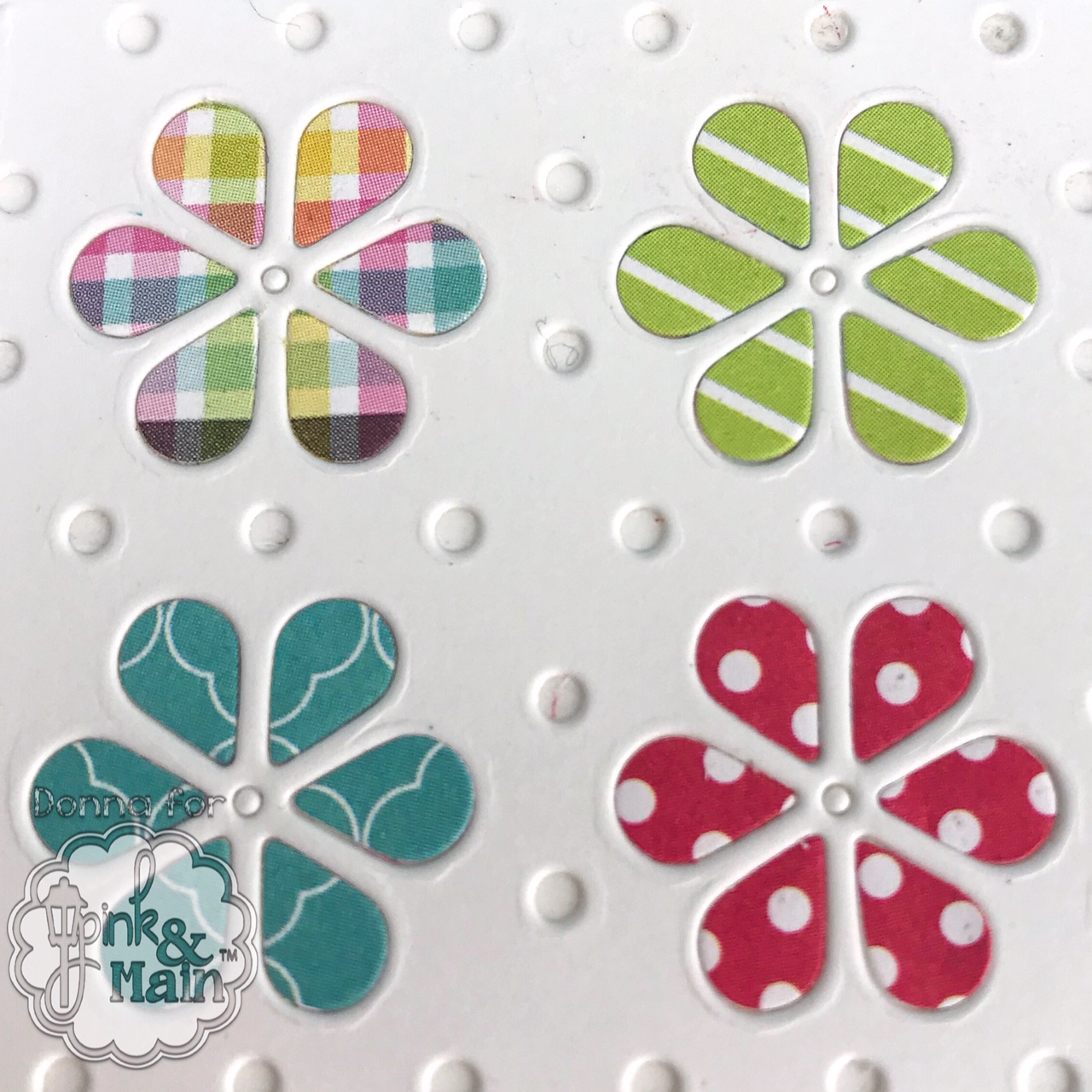 The sentiment for this second card used the Happy Dies and the coordinating Happy For You stamp set which I've paired together. This card took longer to construct than the first card, but still came together well because of the coordinating papers. the resulting card is so happy and fresh looking.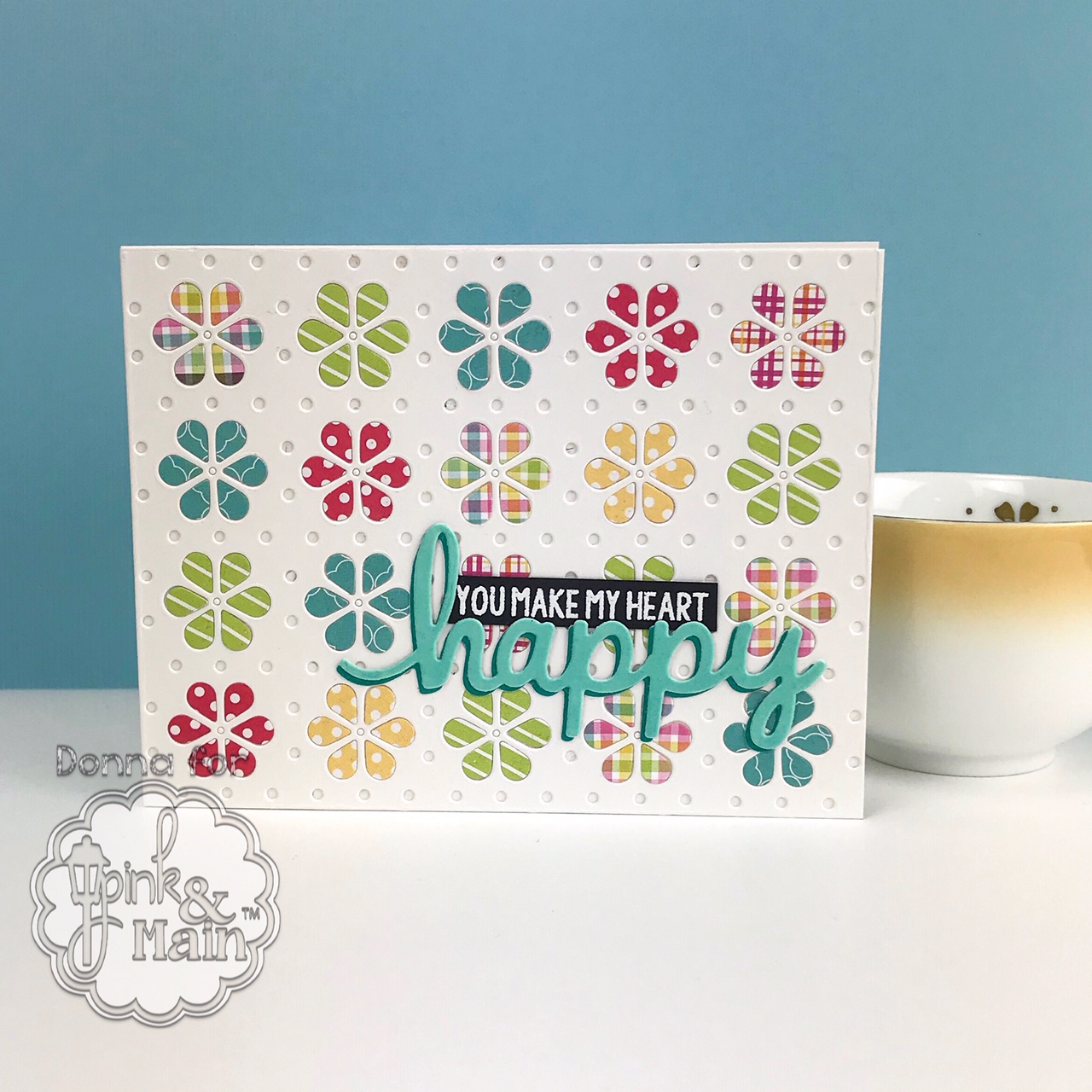 As always, it's such a pleasure to share ideas and cards with you. This die meant that the projects almost made themselves! I look forward to using it much more in the future.
Until next time, happy crafting, and may your days be happy.
Blessings,