Hey everyone and happy Friday! Stacey stopping by today to share with you a card that I created using the new Baker stamp set from the November release.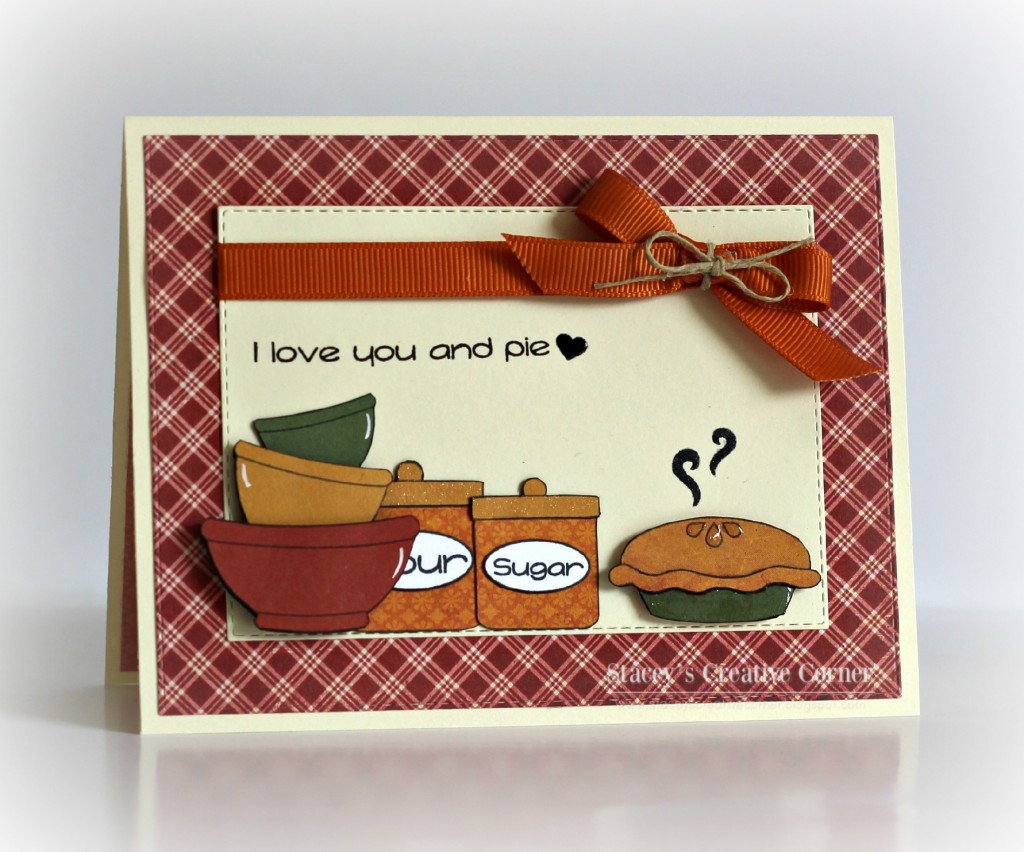 There are so many cute images in this Baker set, that it was really hard for me to not use all of them! lol! Recently we went to an orchard and did a little apple picking. Needless to say, we picked way to many apples. My husband loves homemade apple pie and so my daughter has been practicing making them. He loves that lol! Anywho, that is one of the first things that came to my mind when I saw this stamp set. I stamped all of my images onto some scrap pattern papers and paper pieced all the images. I love the look the paper piecing gave and I was able to use up some scraps so it was a win win! The greeting can also be found in the Baker set. The steam and the little heart came from the Latte Love set.
Don't forget about the Pink & Main challenge for this month. There is still plenty of time to play along. You can find out all the details by clicking on the challenge tab at the top of this page. I hope you will join us and play along. I would love to see what you create!
Thanks for stopping by! I hope you have a great crafty day!