Hello, Pink & Main fans!! I hope your week was a good one! It's been a very cool, damp and depressing week here so a little crafty therapy was just what I needed to lift my spirits!!  Today, I want to show you a different version or way of using the new Butterfly Cover Dies.  I love to be able to "stretch" my supplies when I can!
This is a gorgeous background die that partially cuts small butterflies on your cardstock. It also comes with accessory dies to use in conjunction or separately. It already is very versatile. But to see how much I could change the look, I decided to "chop it up!"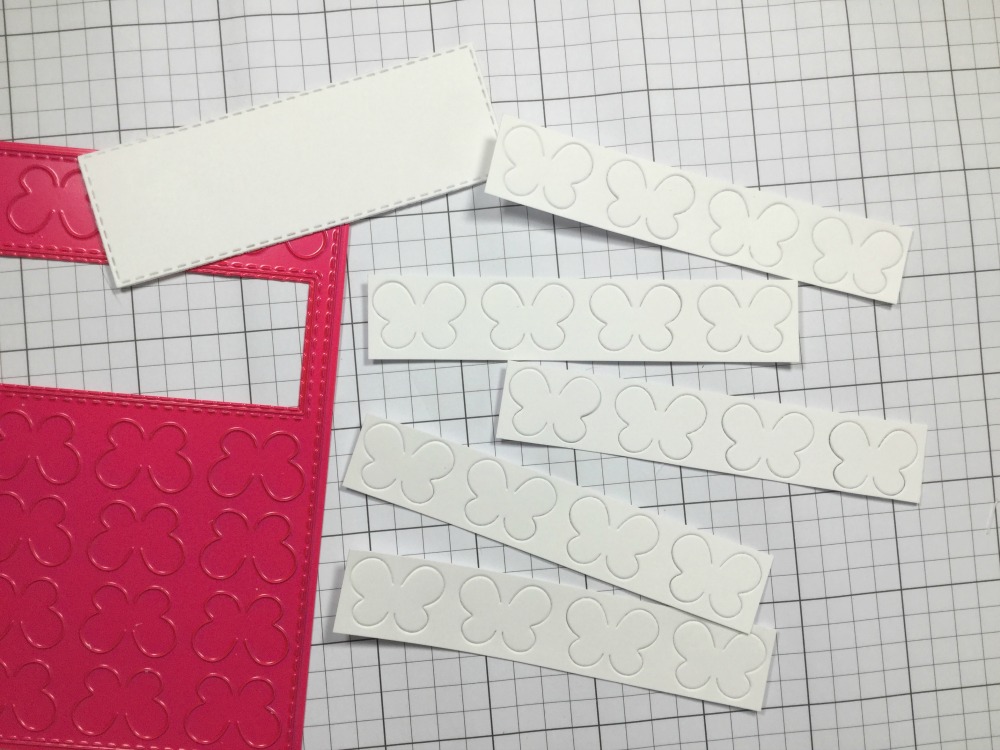 After die cutting the panel, I simply cut between each row of butterflies, creating separate strips. I put a strip of regular Scotch Tape on the back to keep ALL BUT ONE butterfly adhered down. On the butterfly without the tape on the back, I put two foam squares. This will ensure that this butterfly remains popped up after the strips are glued to the card base.
I decided to add some lacy accents to each strip by die cutting one of the Lacy Border Dies out of pink cardstock. I used liquid glue to attach these lace strips to the bottom of each butterfly die cut.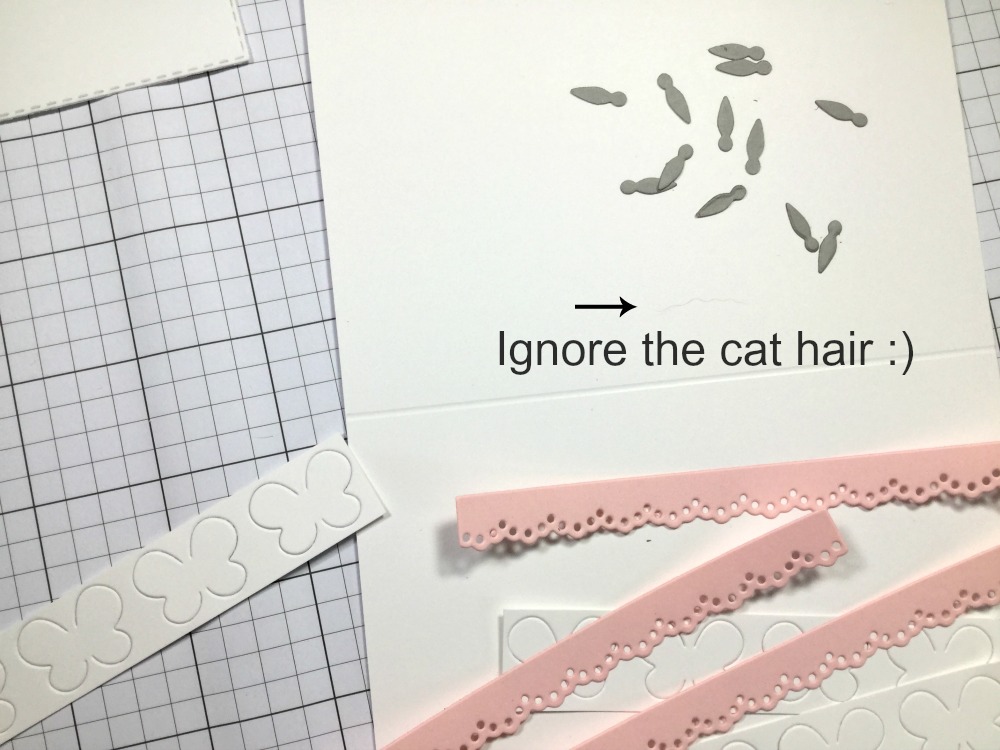 I used the stitched rectangle piece that is part of the Butterfly Cover Dies to hold the sentiment. I used the beautiful, large sentiment from the Thinking of You Always Stamp Set.  I used Asphalt Surface Ink for the stamping.
Of course, the butterflies needed bodies so those were cut from a grey cardstock! They layout of my card is similar to the original design of the Cover Dies but by removing one line of butterflies, you can add other details, like the lace!!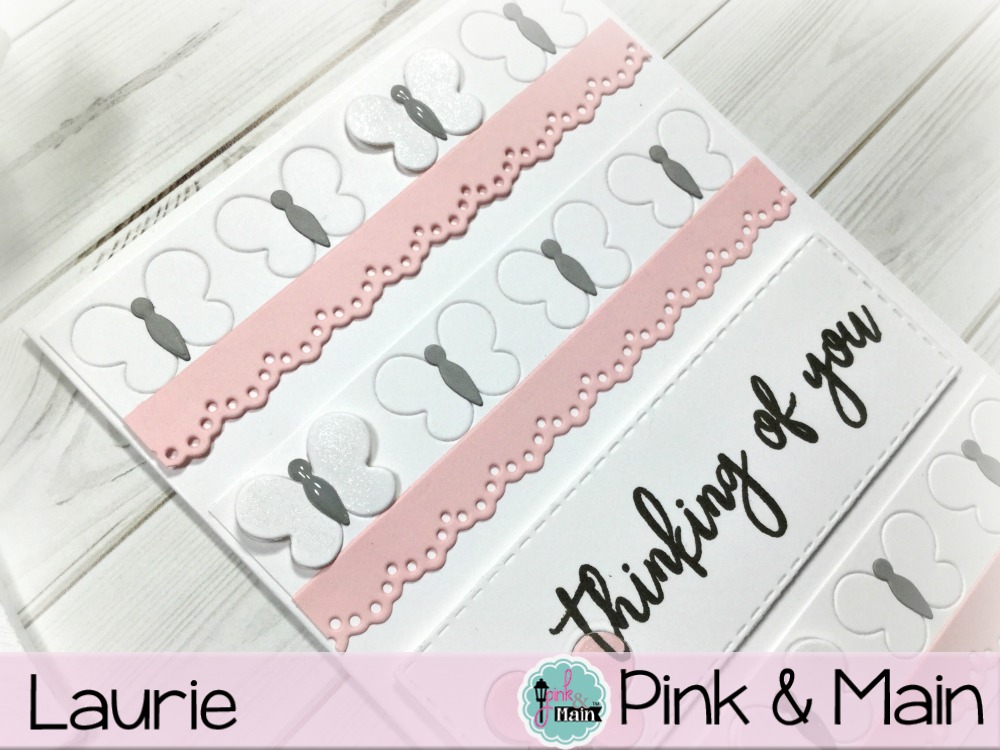 A bit of shimmer and shine was added to the "popped up" butterflies and the sentiment strip was foam mounted, as well.
A very clean, simple and feminine card for you today!! If you come up with any "out of the box" ideas on how to use this die, I'd love to see them!!
Thank you so much for stopping in! Have a great weekend!!
Laurie