Hello crafty friends. It's Donna here, sharing another card which uses what I think is my favourite part of the release. I've been on the lookout for a good butterfly die for a long time, and this one is perfect for me.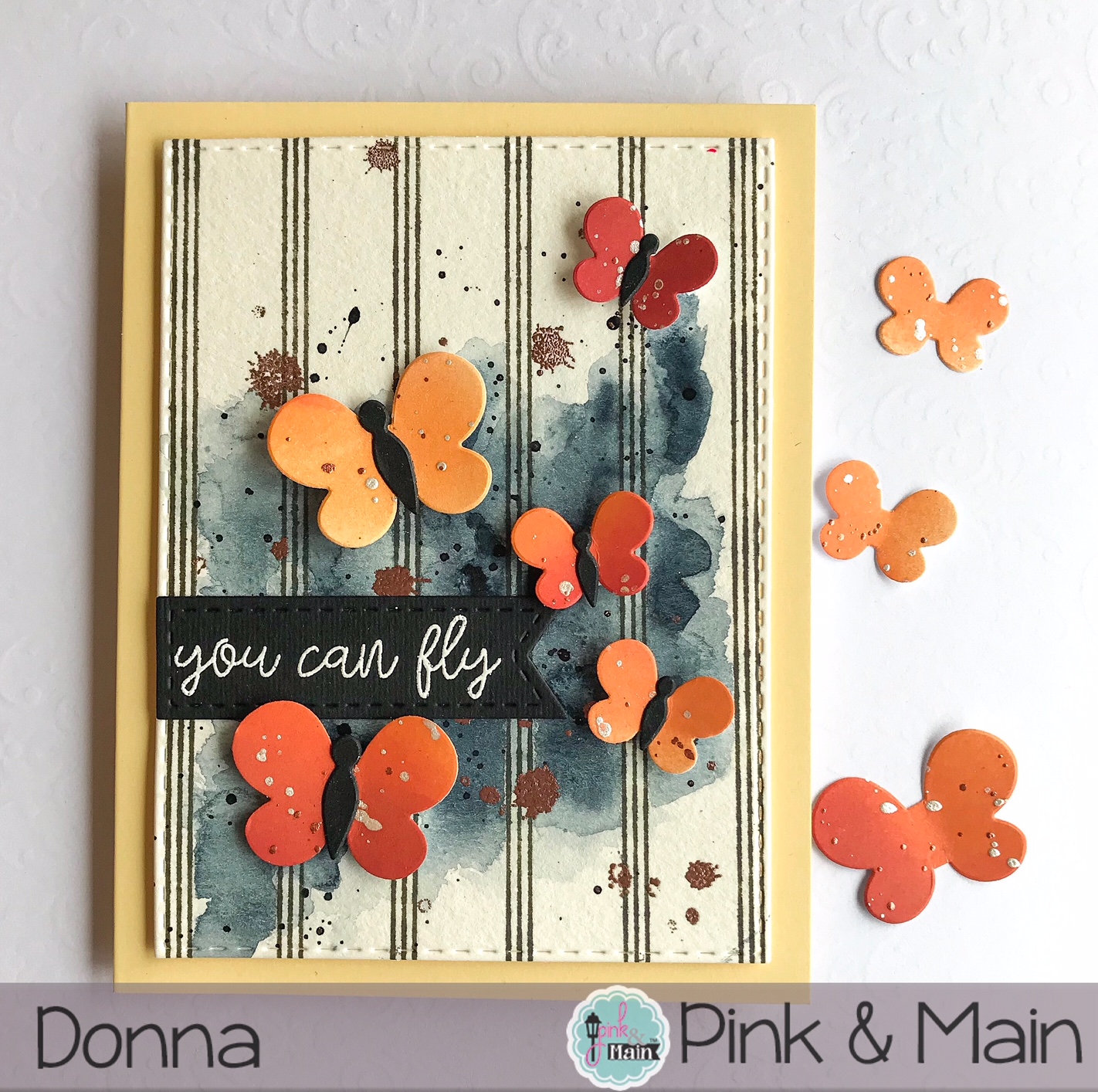 I used the Butterfly Cover Die to make these butterflies. As well as the cover die, you get these individual butterflies which are fabulous, and such a rounded, satisfying shape.
I used Surface inks in Stop Sign and Construction to colour the paper, being very generous with my ink blending to give a good vibrant colour mix. I then spattered the paper with bronze and pearl paints to give some more interest, and cut the butterflies, choosing places on the paper with different colours and shades. The bodies were cut from black card stock.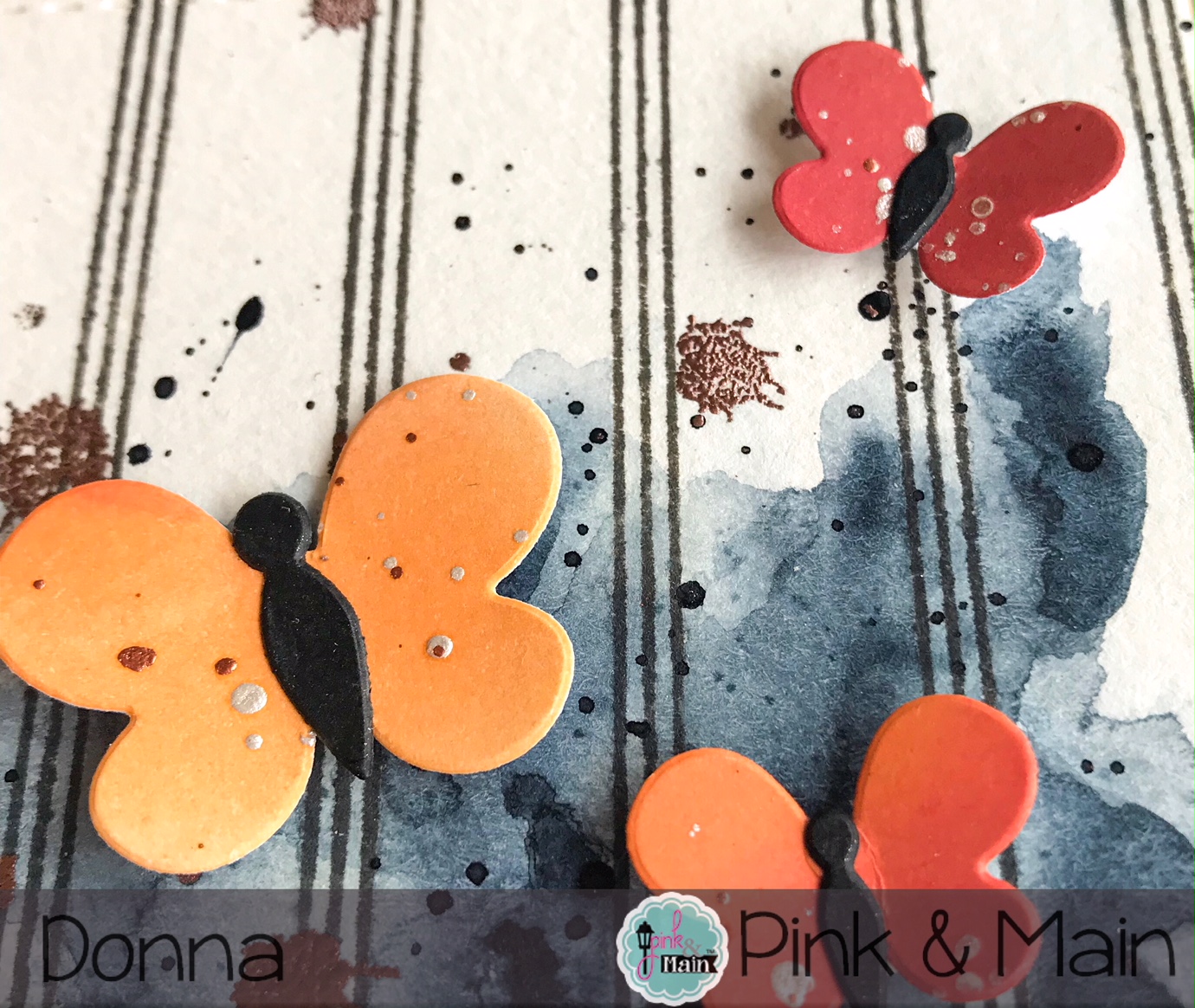 To make the background, I used the Patttern Maker stamp set, and stamped the lines in Asphalt Surface ink. I then used some grey watercolour to soften the lines, and make a background before spattering on bronze paint. I cut this using the Stitched Rectangles die.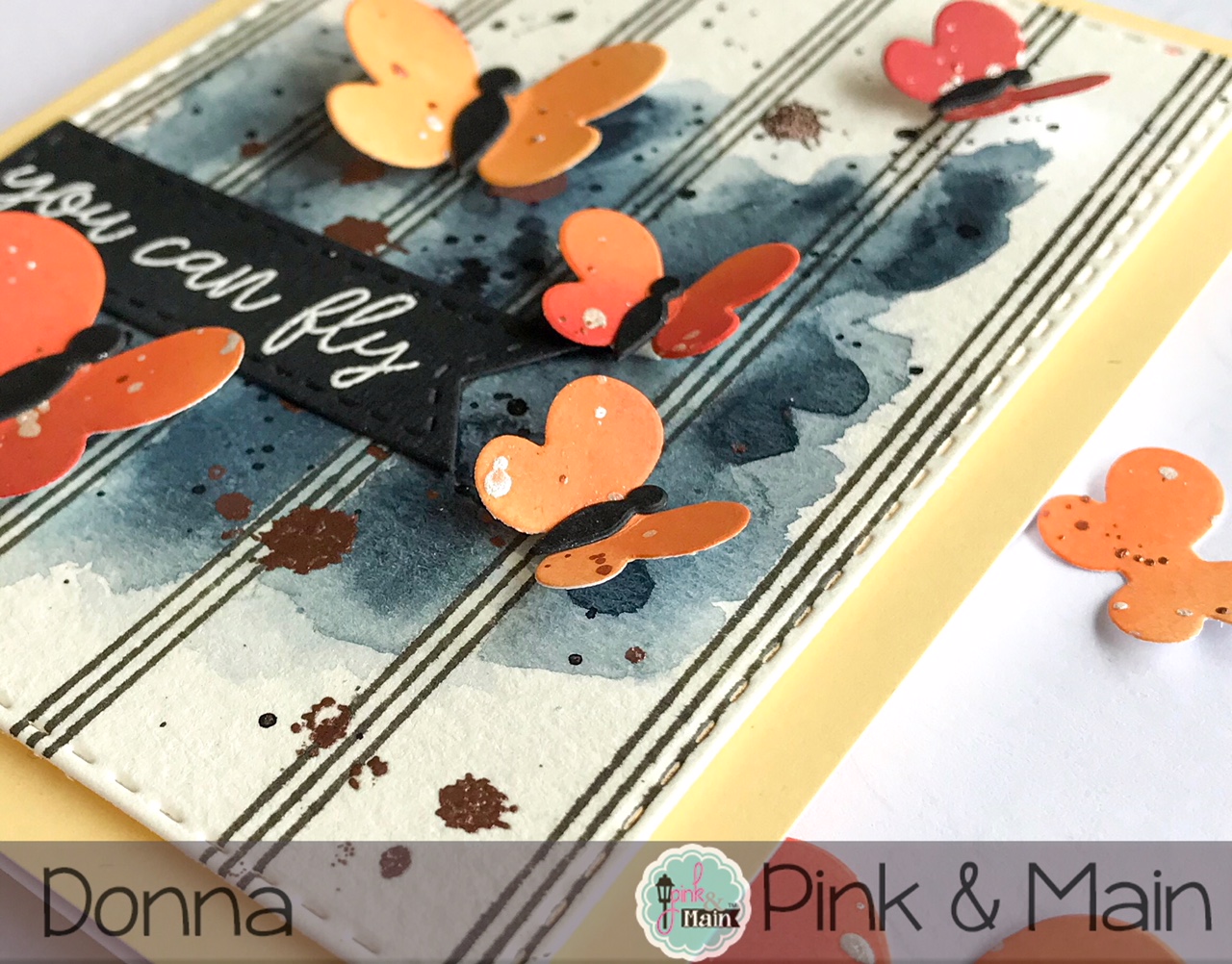 The sentiment is from the You Can Fly stamp set, and is cut using the tag in the Sunny Cover Die.
I just love the way thes butterflies fold up to look like they're ready to take flight, which is funny because I'm about to take flight myself. Just over a week now until we move to Japan. I wonder if a different environment will change my card making style?
Until next time,
Happy Crafting