Hello P&M fans,
Pink and Main is back from Creativation 2018 and we can't wait to share our newest release with you next week! Stay tuned!
This week I am happy to share another card using the adorable Genie Girl stamp set. As always, the supplies used are listed at the bottom of this blog post.
I was so excited to create my own background paper this time. I used our new Starry Night Stencil, Inks, and WOW! Embossing ink and powder. To achieve this I stuck a piece of white card stock down with masking tape (to hold it steady), used a brush and applied the 4 different colors of our Surface Inks, pressed the WOW! Embossing pad firmly on top, removed the stencil, and sprinkled on the most beautiful clear sparkle embossing powder by WOW! The picture does not do it justice. It is very vibrant and sparkles beautifully.
I also created clouds on one of our double stitched heart dies. I took a picture below of how I cut out one of our scallop border dies and used that and Sunny Sky Surface Inks to create the clouds. Easy Peezy!
Oh, I colored using my trusty Prismacolor pencils and gamsol again. If it's not broke don't fix it, right! 🙂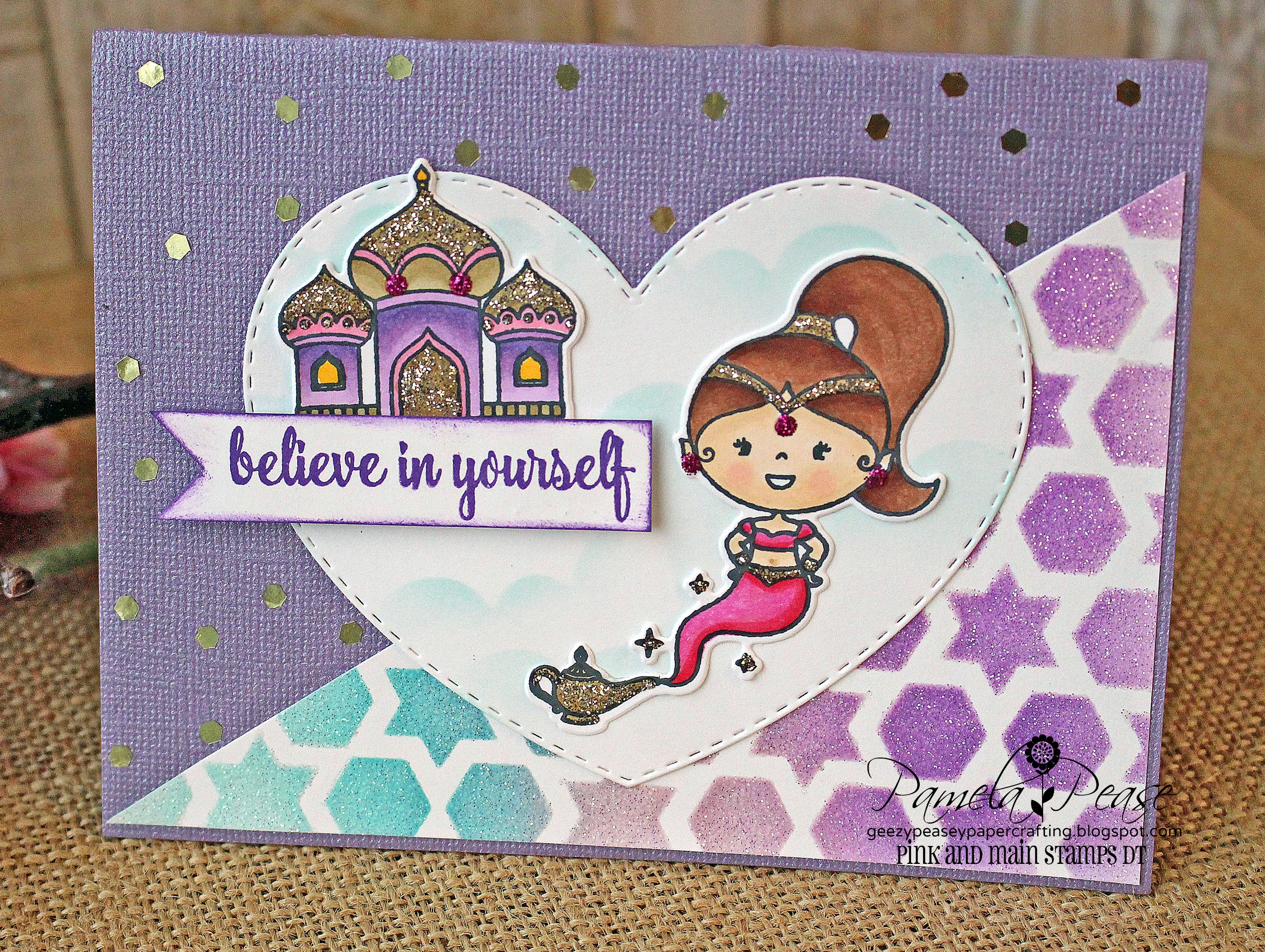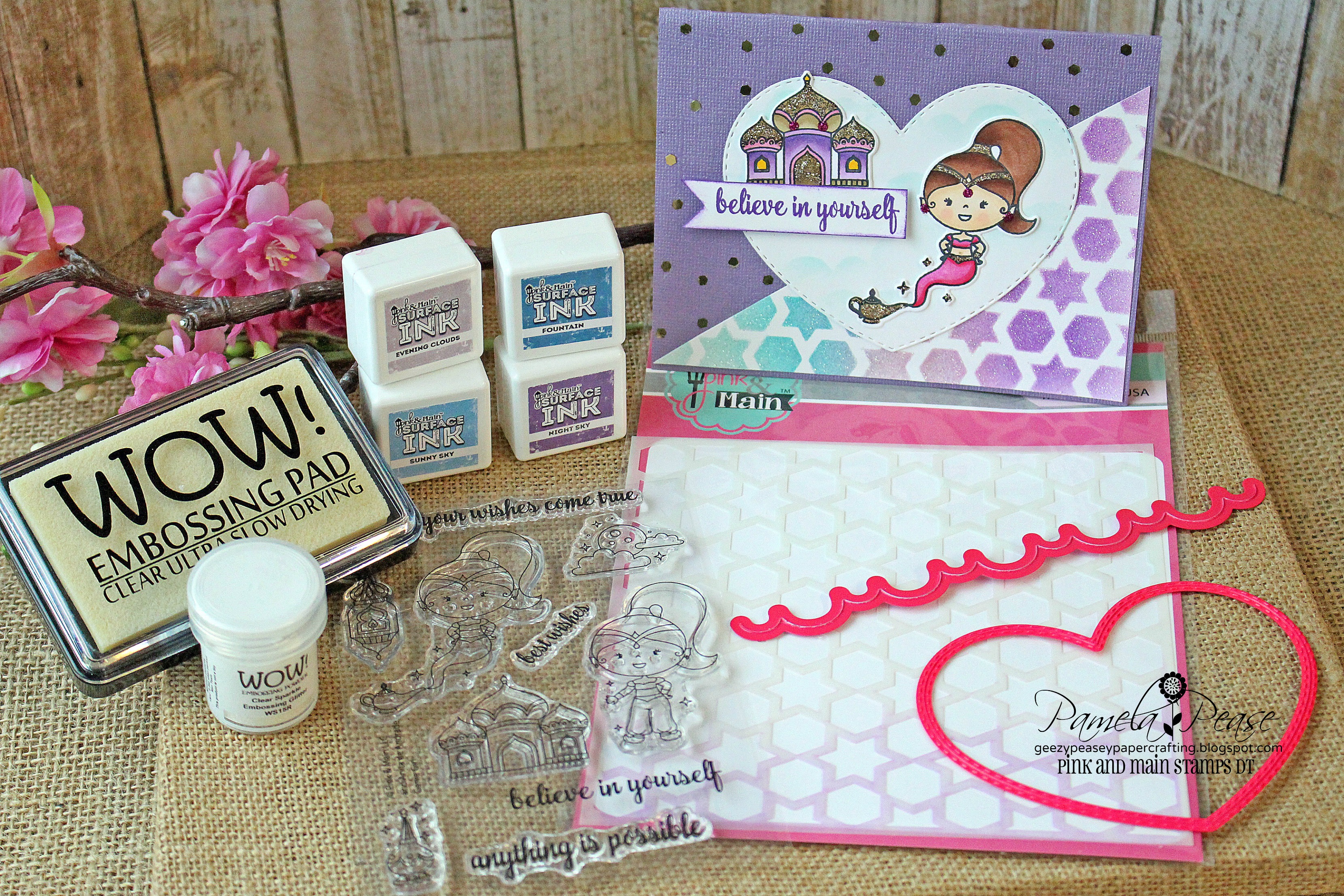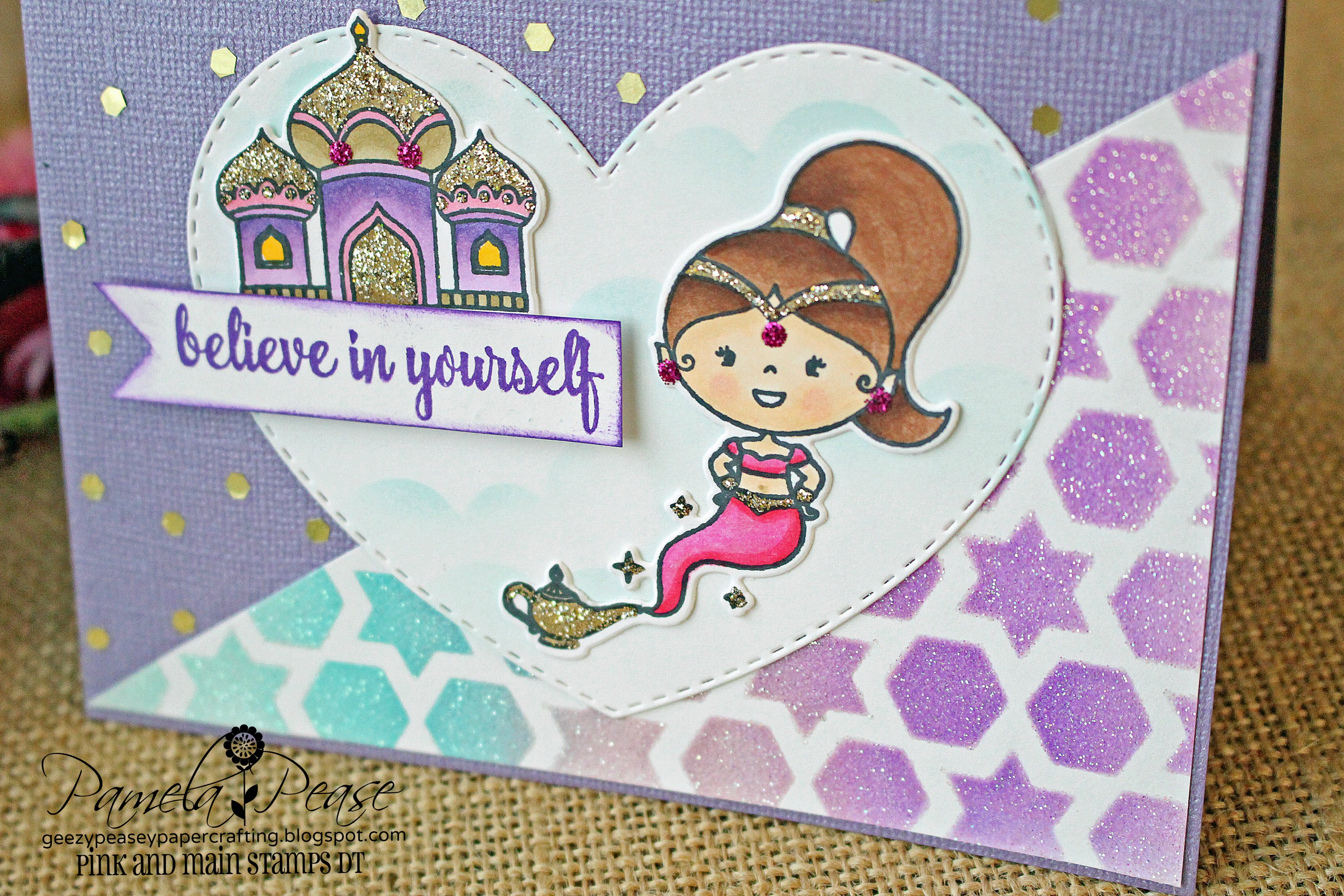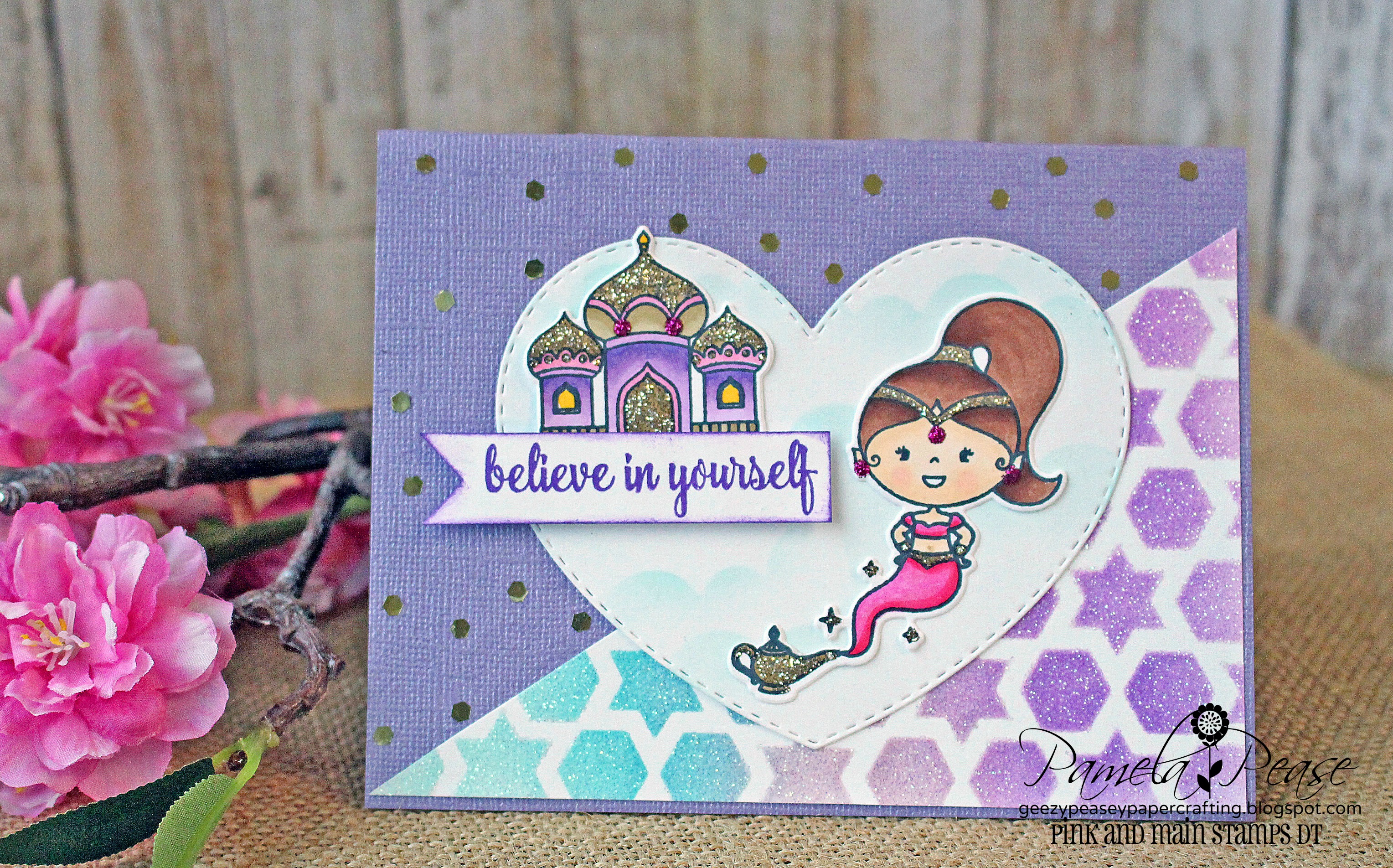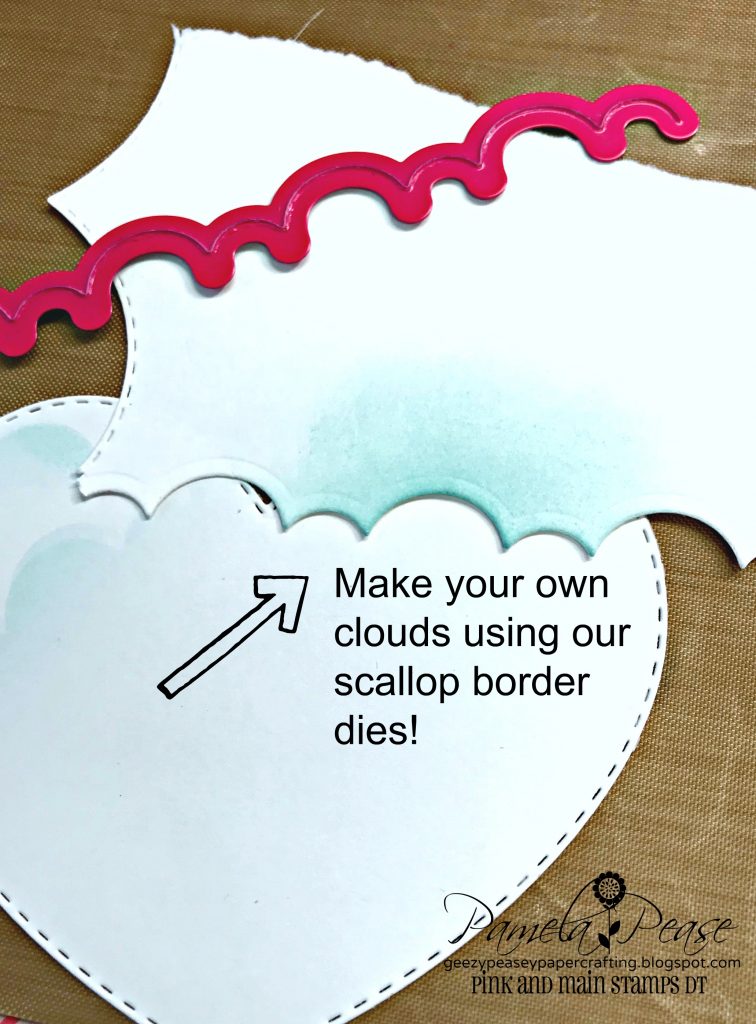 Pink and Main Supplies
Scallop border die, Pink and Main Inks, Genie Girl, Genie Girl Dies, Double Stitched Heart Dies, Starry Night Stencil
Additional supplies:
WOW! Embossing Powder, WOW! Embossing Ink, Prismacolor Pencils, gamsol, stickles, gold sequins, pop dots,
*********
You can also follow my work on my personal blog HERE.
Crafty hugs,
Pam Pease
Pink and Main DT