Hey lovelies, It is Tracy here with you today and I hope you are having a great day.
I seem to be a bit addicted to Alcohol inks at the moment, I remember them many years ago and used to love using them with mixed media projects back then so now that I am mainly a card maker its nice to use them in a different way and I LOVE the new Alcohol ink lift pad and wanted to show a different way of using those background stamps.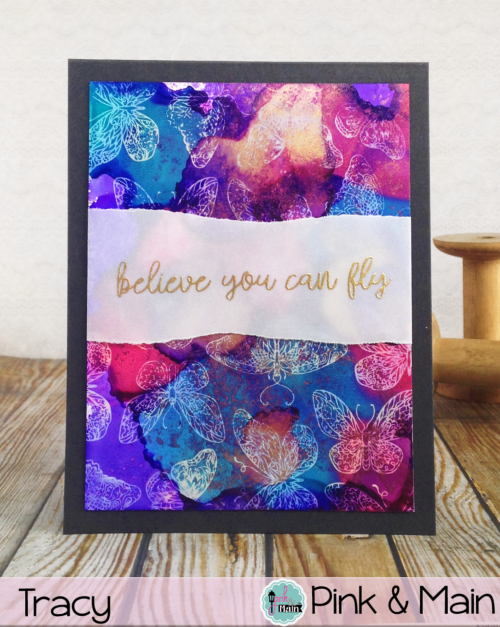 I am using the utterly beautiful Butterfly Background for this card as it is quite a detailed stamp.
I started off creating the background with my alcohol inks.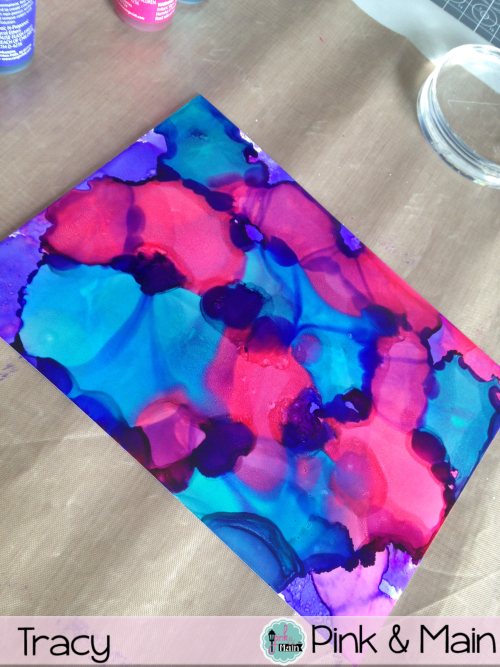 I decided I wanted to add some gold so I also used Gold Mixative ink with a blender and dabbed it over the piece, as well as adding a few drops here and there.
You can see the gold better in the picture below.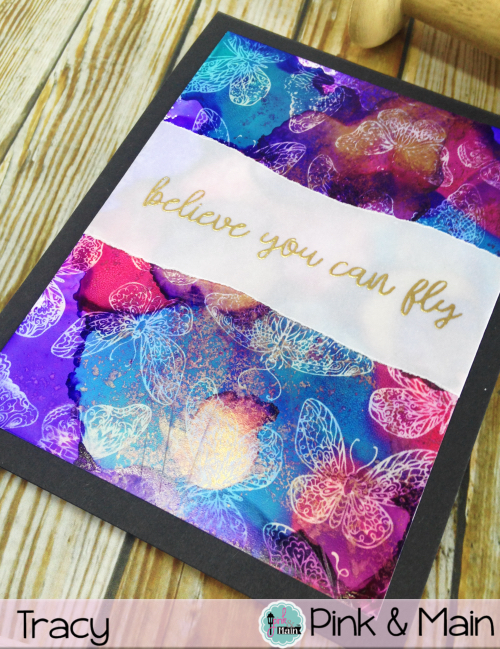 Once that was done and dry I trimmed it down and using the Butterfly Background Stamp and my stamping platform along with the Lifting ink I stamped onto the background. I was going to created a second card by then stamping onto some plain card but I got carried away and cleaned my stamp.
I put that to one side and took some vellum and rather than using my trimmer I tore the edges to give it a slightly rougher look.
I then took a sentiment from the You Can Fly Stamp set and heat embossed it with some WOW Gold Embossing powder. I then wrapped this around the centre of the card and fixed into place using some tape.
I played around with a few different color card bases but settled with black and I felt it make the colours pop a bit more.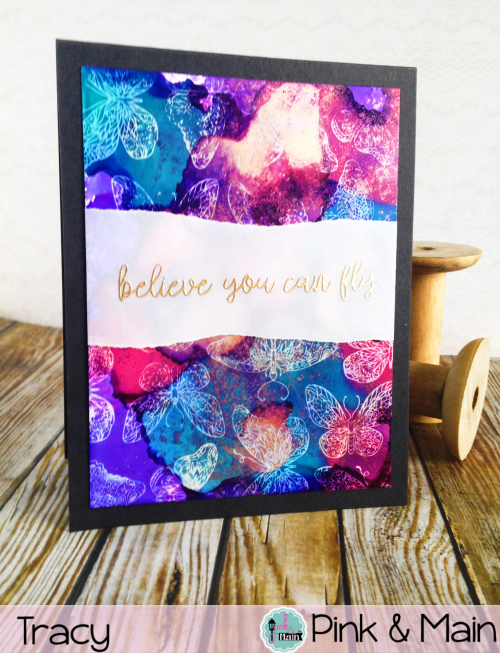 Another fun way to use those background stamps and with all the different colours of Alcohol inks there is so many different looks you could go for.
Thank you so much for stopping by today, I hope you have a great day.
Happy Crafting.