Hello, Crafty Friends!! Design Team Member, Mitsyana, here. With summer in full force and the sun beating down, I figured I needed an ice cold treat to cool down. Well, I am a huge fan of some good ice cream and why just stop at eating it? I love how cute scoops and swirls are and they make me happy… kind of like donuts (but that's another story). So, I wanted to color and create with that adorably sweet ice cold treat and created this card…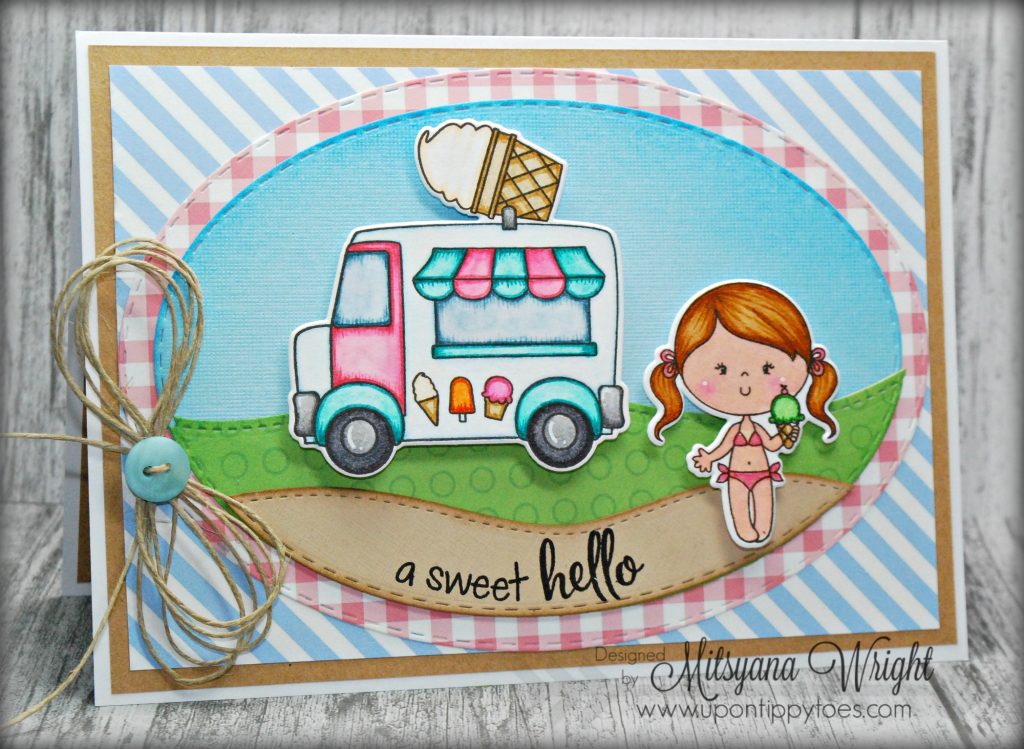 Supplies Used
First off, check out this ice cream truck!! Is this not off the charts ADORABLE or what?!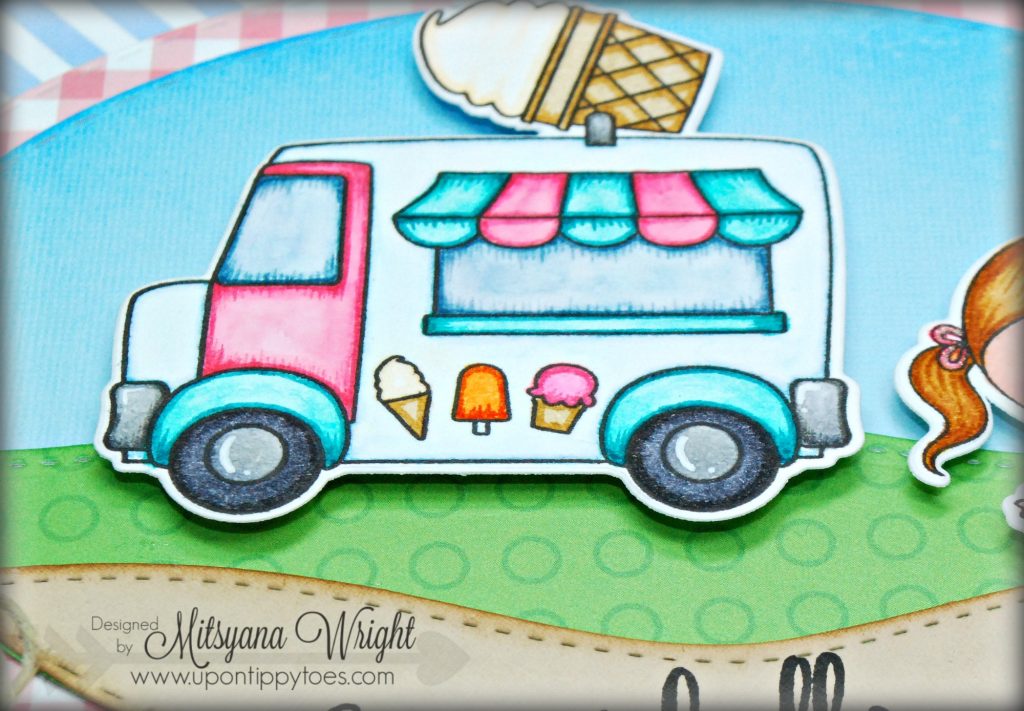 This image is from the 'So Cool' Stamp set. It brings back so many memories from my childhood of chasing one of these down the street. I, fortunately, was born and raised on an island so we typically saw truck circling our neighborhood year round.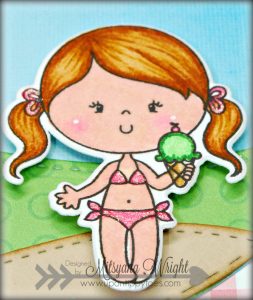 And what is ice cream without someone to eat it? This little cutie in her pink sparkly bikini is from the 'The Scoop' stamp set. I just adore her little loops on her pigtails!
I made a scene cut using the 2 largest ovals from the 'Stitched Oval' dies and one of the stitched waves from the 'Scallop Waves' dies… they make for really awesome rolling hills!
My fantastic patterned paper was cut from the 'Beach Bum' & 'Spring Fling' 6×6 Paper Pads. I love how I can take the paper from different pads and they still coordinate very well.
Then, finally, I stamped the "a sweet hello" sentiment from the 'Hummingbirds' stamp set across the bottom. Because these are clear stamps and are extremely flexible I'm able to manipulate the stamp fairly easily to the shape I need it. So, I curved my words on my acrylic block to mimic the round bottom of the oval… I totally LOVE that I can do this! It's something I wouldn't be able to do if it were a rubber stamp.
And here is my finished card…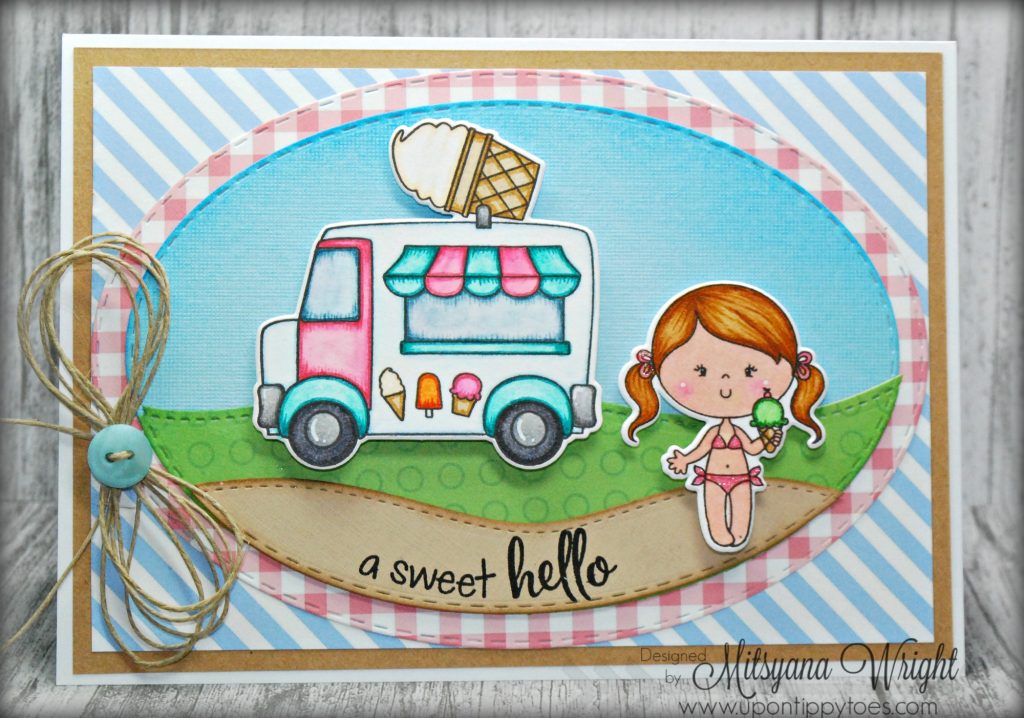 I really hope you enjoyed this sweet treat!
Until next time…
Happy Stamping!!
~Mitsyana