Hello! It's Lynnea and I'm back with a card using the new Crafty stamp set and the coordinating die set! As soon as I saw this set and the sentiment that reads "you color my world happy" I thought of a rainbow! An ink smooshed rainbow background to be precise! So let me show you what I made!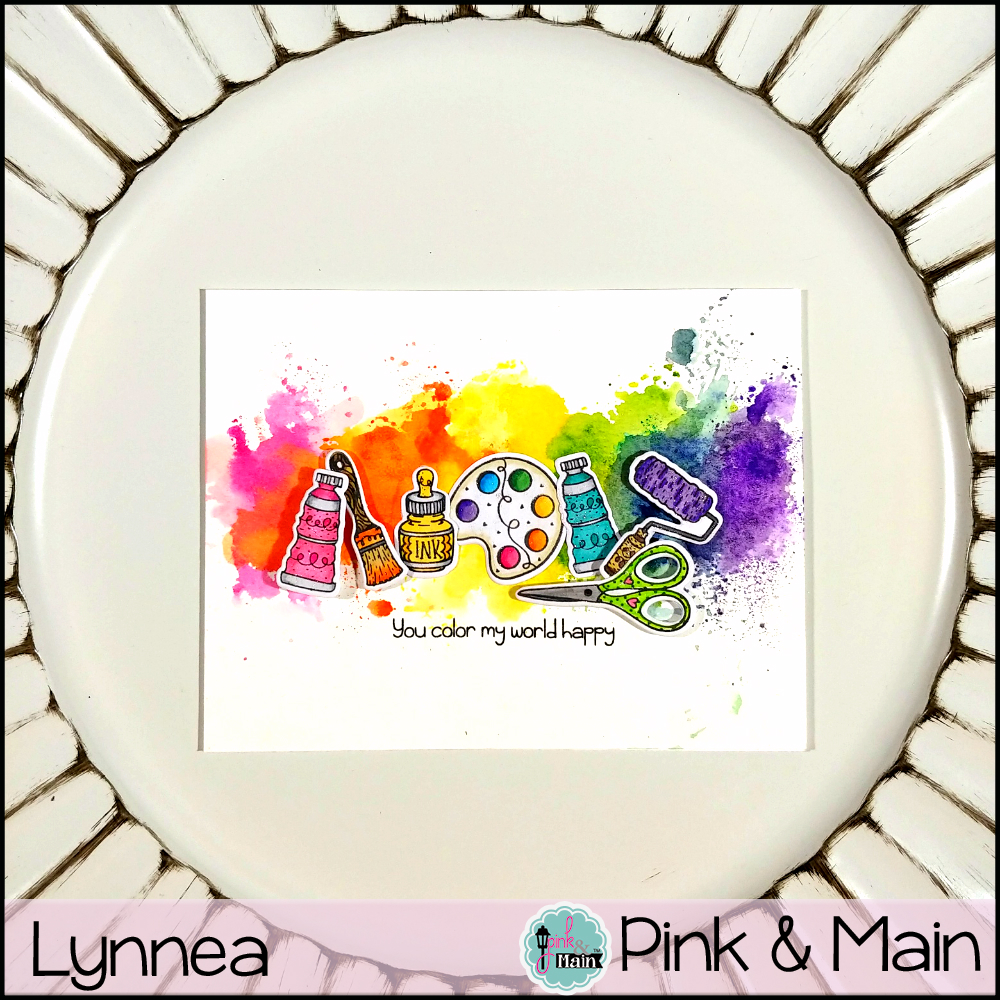 I used a rainbow of Distress Inks – Picked Raspberry, Ripe Persimmon, Squeezed Lemonade, Mowed Lawn, Chipped Sapphire, and Wilted Violet. I used the standard ink smooshing technique to create my backround. I smooshed some ink onto a piece of acetate and added a drop of water (literally haha!) and smooshed it down onto my watercolor cardstock. I only used a tiny bit of water because I wanted to make sure my color stayed where I wanted it to be. I needed room for all 6 colors of the rainbow and I wanted the ink to stay in a horizontal line across my card.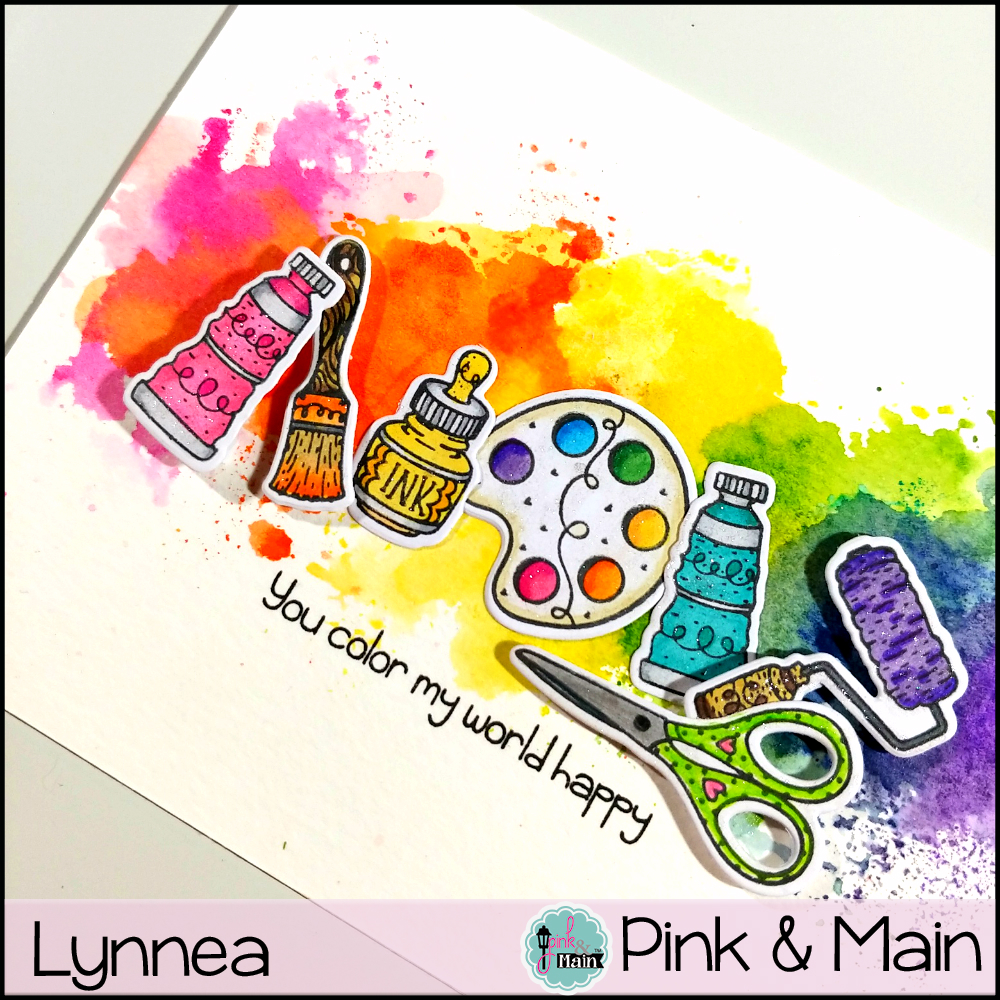 I used a Copic safe ink to stamp a bunch of images from the Crafty stamp set and colored them with a rainbow of Copic markers. I don't do any special blending and since the images are small I only used two shades of each color. I used the coordinating dies to cut them out and arranged them across my card in rainbow order and stamped the sentiment at the bottom.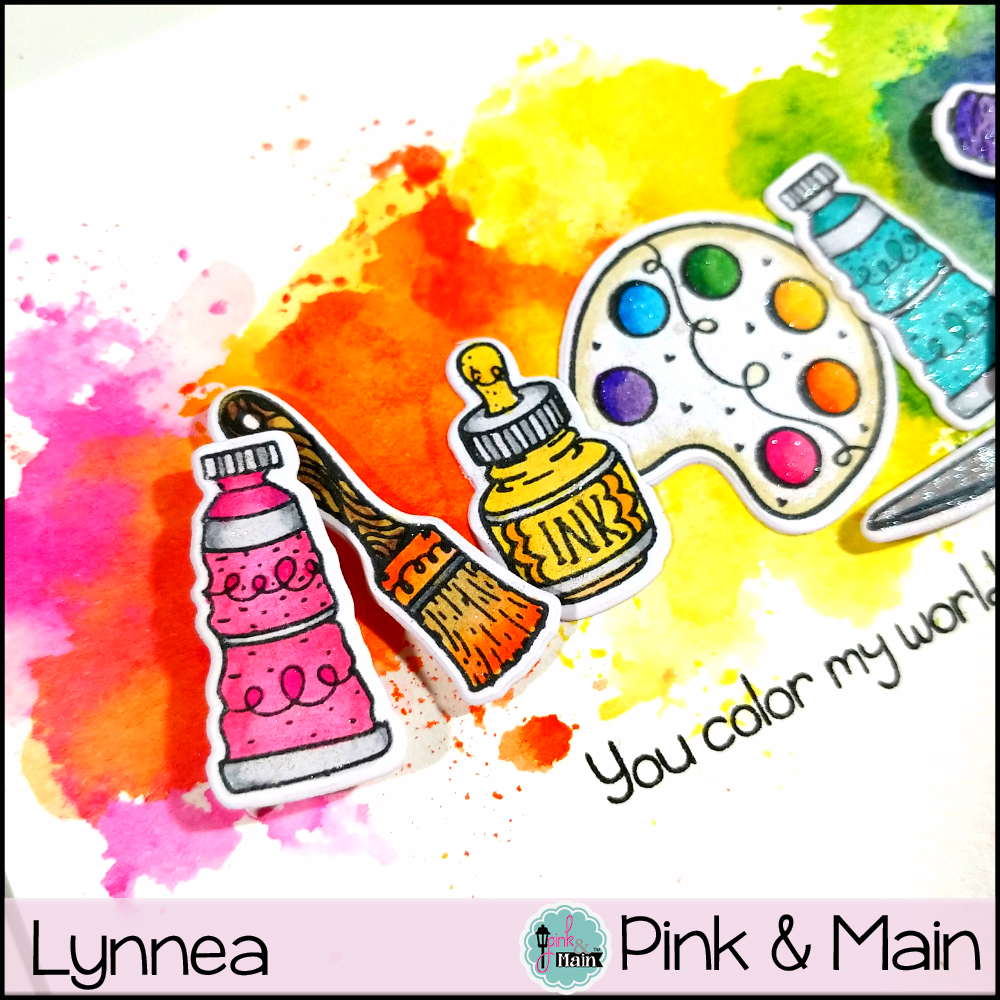 I just LOVE how this card turned out! I want to create a whole set of them with this layout, but only using one color per card! Then I would have a whole rainbow set of cards! That would be perfect for Christmas! Thanks for stopping by!