Sweet RELEASE PEEK!  The Pink & Main October Release is in just a few days!  Now I am a papercrafter, not one to knit or to sew, however,  I have always wanted to be able to sew or knit,  I begged and begged my mom to teach me.  And bless her, my mom tried teaching me to knit.  Let's just say a right handed mom teaching a very impatient "lefty" teenage daughter…..didn't work out.  Sewing..well another story. Like I said, I have always wanted to be able to sew or knit.  And this set had me making a paper quilt and loving it.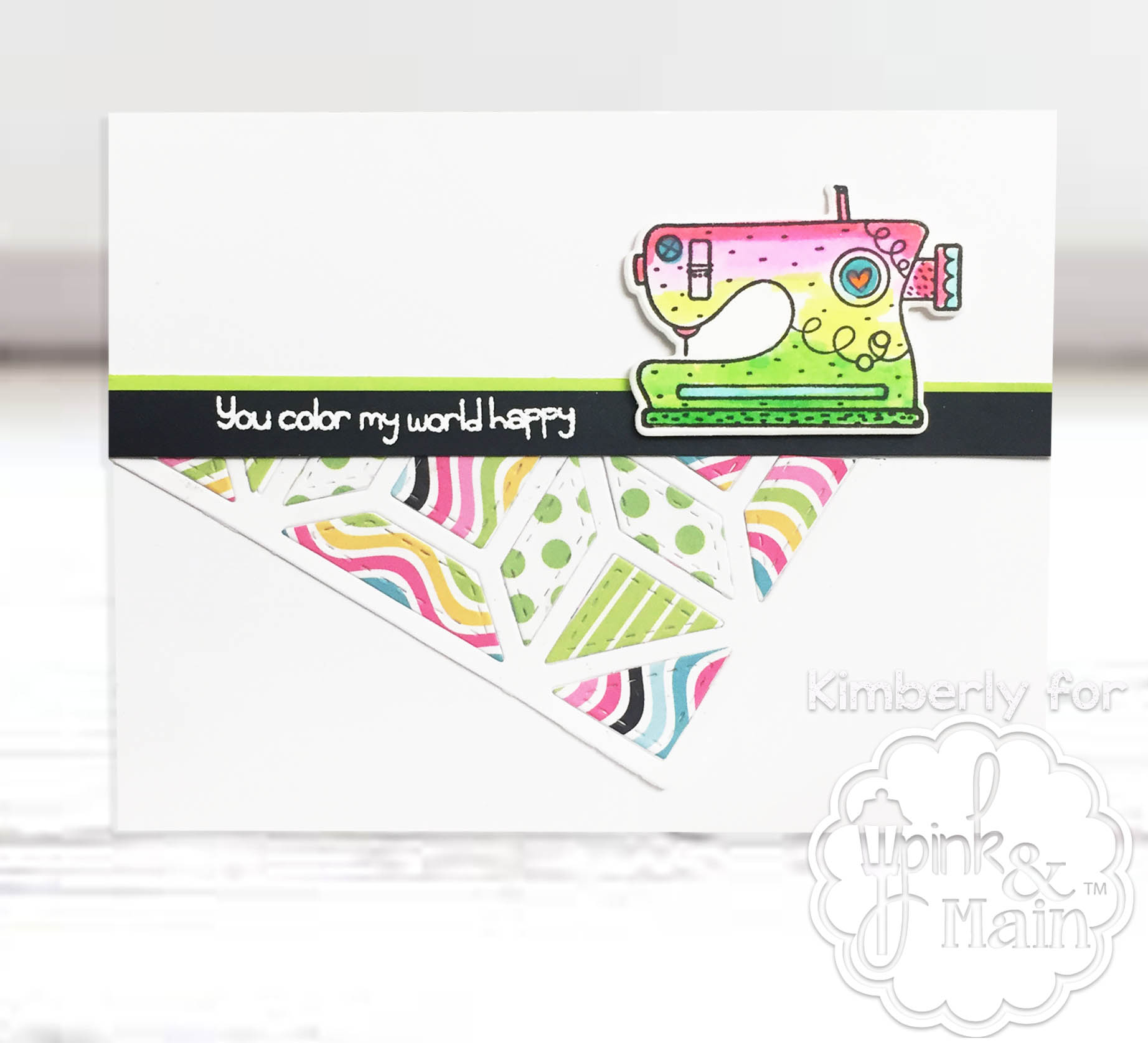 You Color My World Happy!
 – Layer and glue down the designer paper in a pattern over the white cardstock quilt,
 – Die cut sewing machine and color in watercolor markers or choice of colored pencils.
 – Cut quilt piece into two triangles and select one to adhere to card base. (I trimmed mine off centered),
 – Cut 1/4 in. x 5.5 strip black cardstock and emboss sentiment in white.
 – Adhere sentiment strip to green strip and adhere together onto the card base.
 – Adhere the sewing machine with double sided pop up foam tape.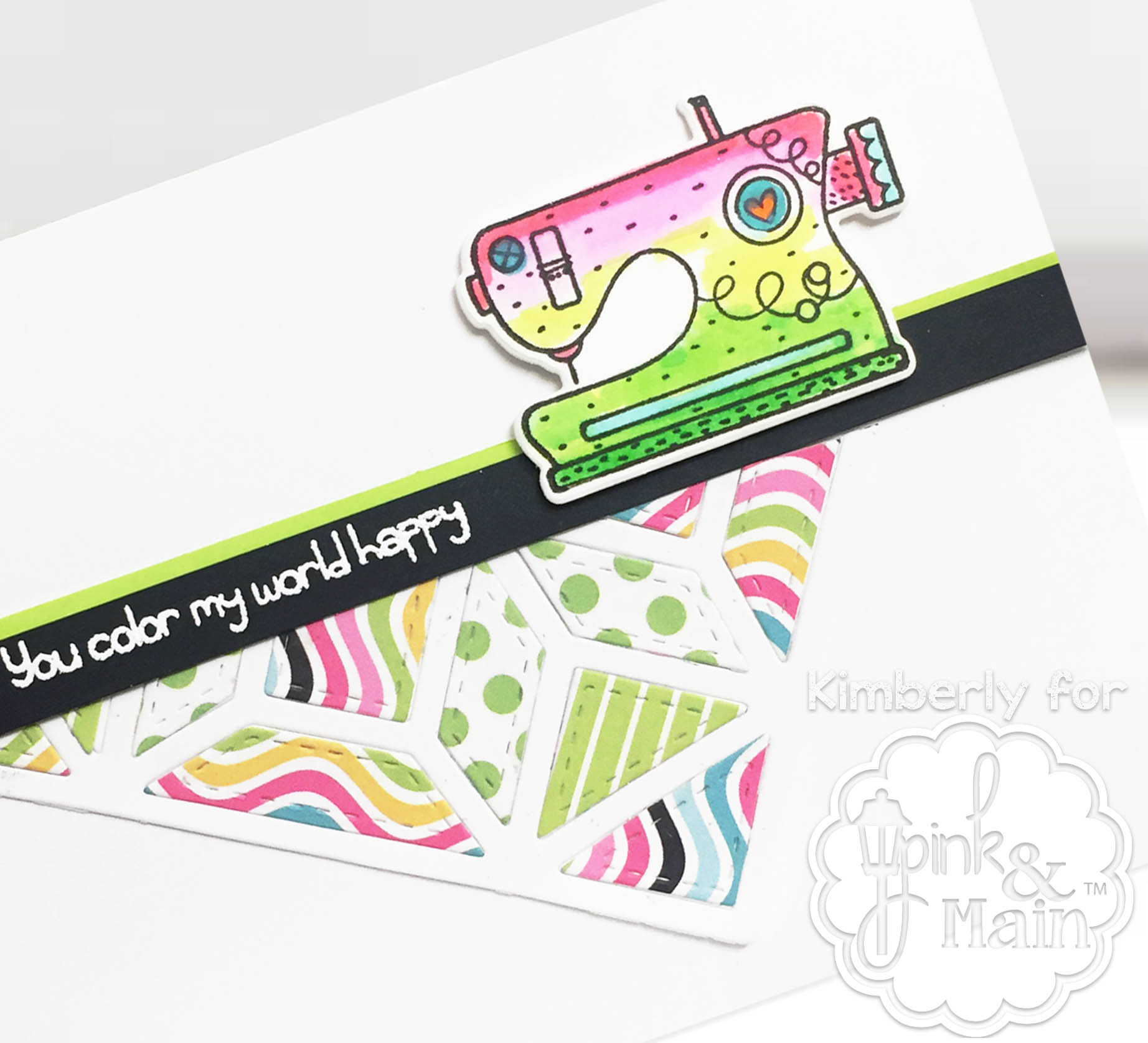 What do you think of the colors, so HAPPY right.  And just like a quilt.  I knew the Beach Babe Paper Pad was perfect!   "Sew Much Fun."  I LOVE. LOVE. LOVE the quilted look.  It is delicate and rich at the same time.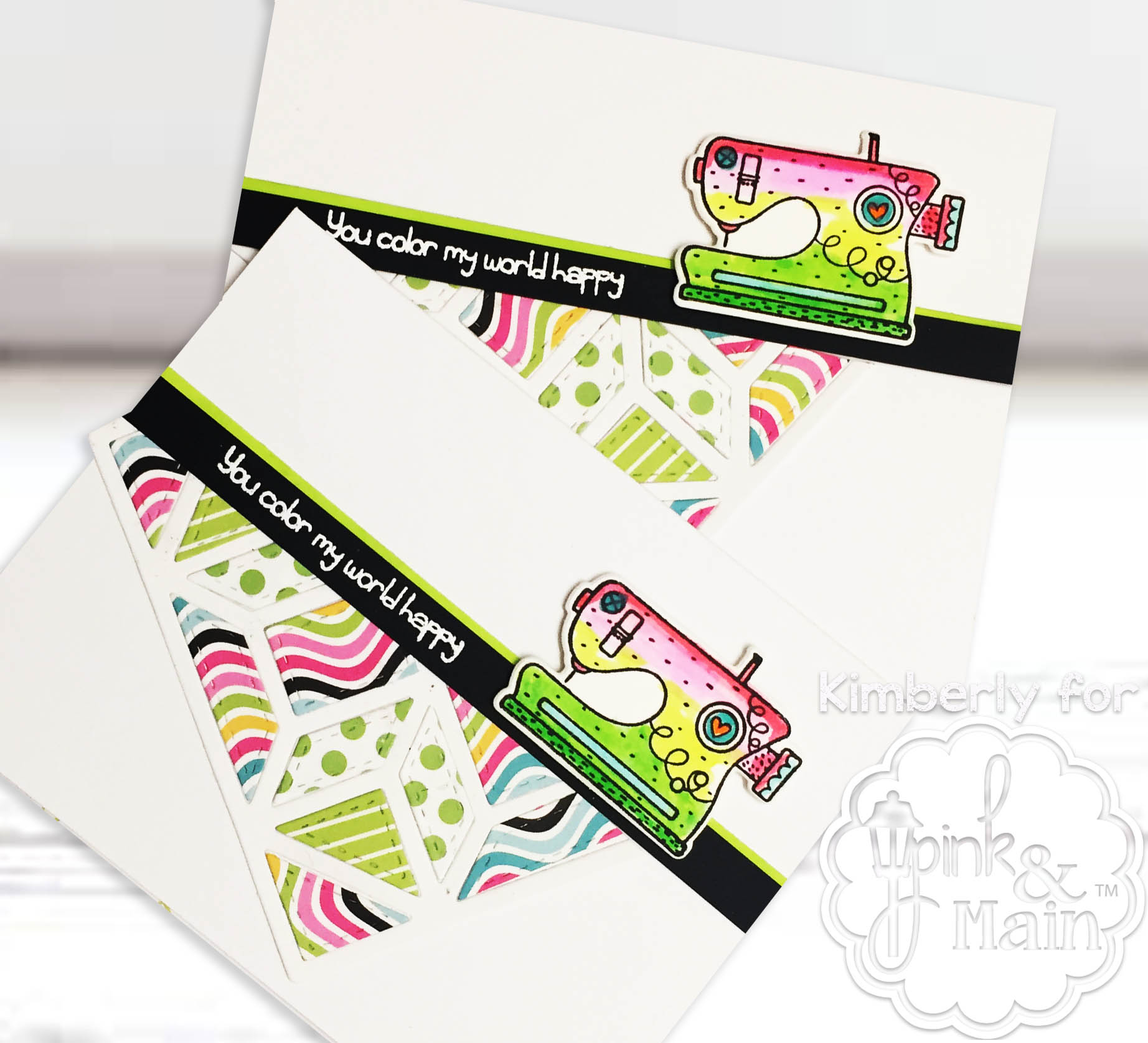 Pink & Main Supplies Used:
Crafty Stamp Set
Crafty Die Set
Sewing Stamp Set
Quilt Die
Other Supplies Used:
White Card Stock, Black Cardstock, Embossing Heat Gun, Static Tool, Embossing Ink, White Embossing Powder, Die Cutting Machine, Paper Trimmer, Glue Tape Runner, Liquid Glue Pen, Double Sided Foam Tape, Acrylic Block.
I hope that you are able to share love along the way as these brilliant and creative designers feature the newest Pink & Main "Must Haves" that you will find irresistable!