Hello friends!! Laurie here to share a sunshine-y card that would brighten anyones day!! This card has only a teeny tiny bit of stamping on it, with the majority being stencilling and die cutting!!
It's been so gloomy in my part of the world lately. It feels like it's been weeks since we've seen the sun! So, when I dug through my P&M stash and came across the My Sunshine stamp set, I knew immediately that I wanted to use it!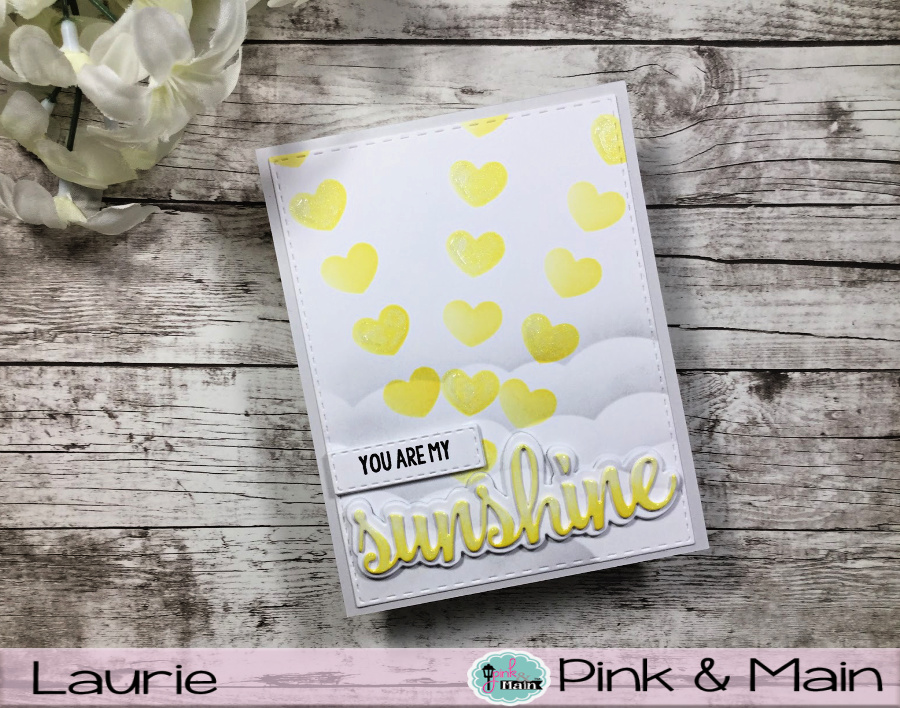 I started by using the Clouds Stencil with a light grey ink to add some gloomy clouds to the background. Instead of sun rays poking through the clouds, I decided to radiate some hearts using the Puffy Heart Stencil and a bright yellow ink. To get one straight line of hearts, I simply masked the stencil.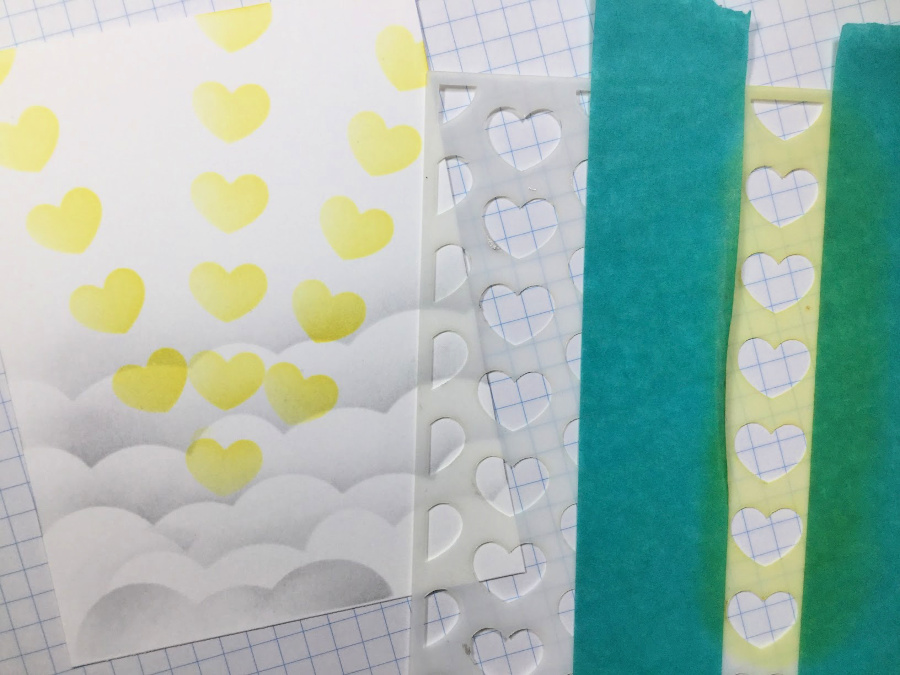 After all the inking was done, I used the largest die in the Stitched Rectangles Set 2 Dies to trim the panel down and give a nice, stitched border! For the big bold sentiment, I die cut the scripty "sunshine" from the Sunshine Dies Set out of white cardstock and used the same yellow ink to give it colour. I used the outline portion (from the same die set) to cut directly out of my inked panel…ohhhh, inlay die cutting!!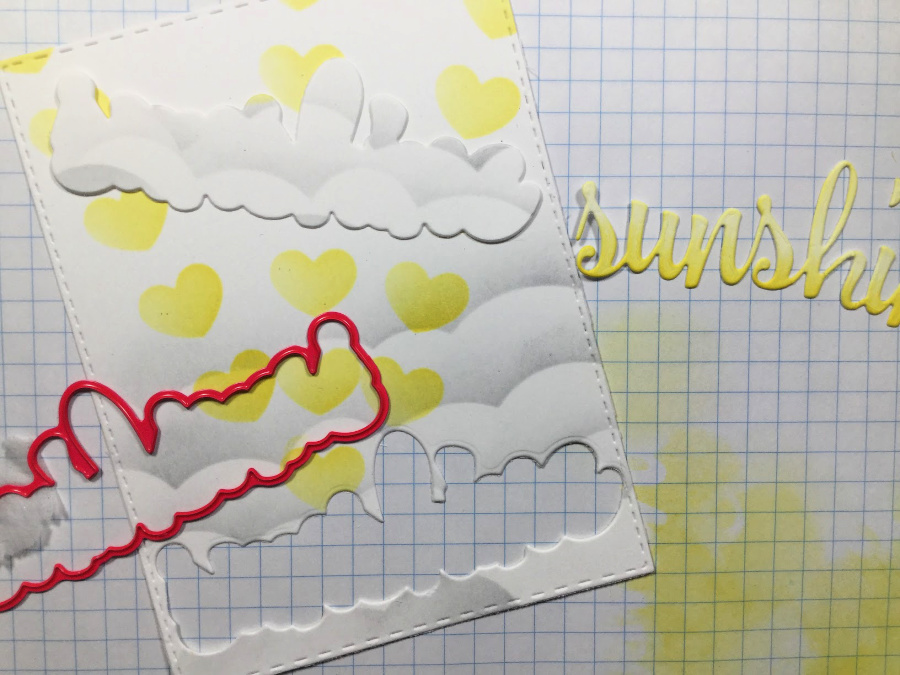 I cut the sunshine 3 more times from white cardstock and layered them together, then glued it on top of the outline piece.
I used a light grey card base and adhered the panel directly to it. I decided to add even more dimension to my sentiment by cutting the outline portion of the die out of craft foam. I glued the craft foam into the cut out, like a puzzle piece, then adhered the inked sentiment on top!!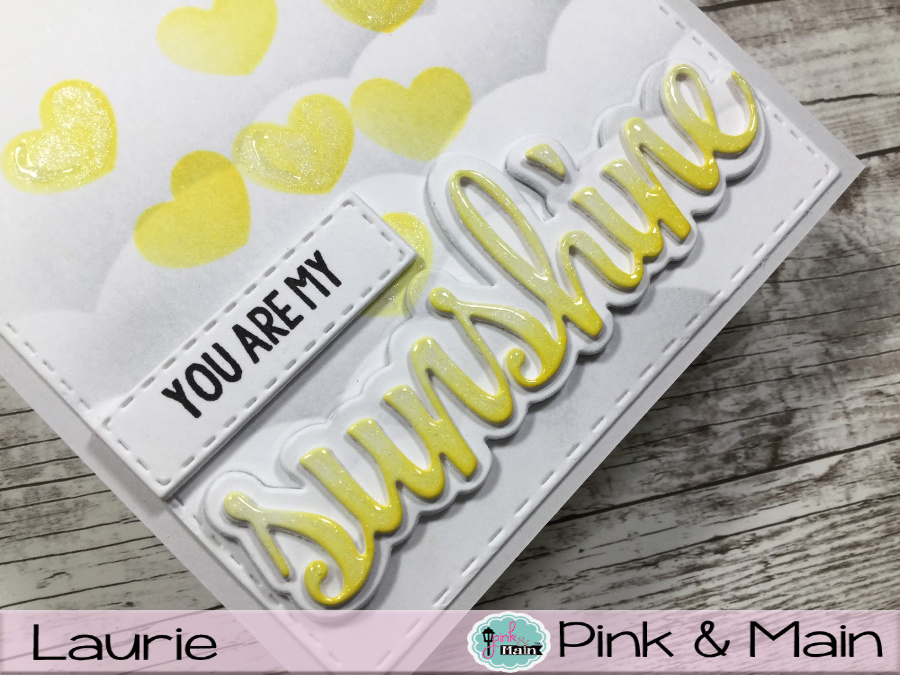 To complete the sentiment, I chose the "you are my" from the My Sunshine Stamp Set. I used black ink and stamped it onto the smallest of the Stitched Rectangle Set 2 dies..it fit perfectly!!! I also mounted this piece with craft foam to give it the same height as the die cut sunshine.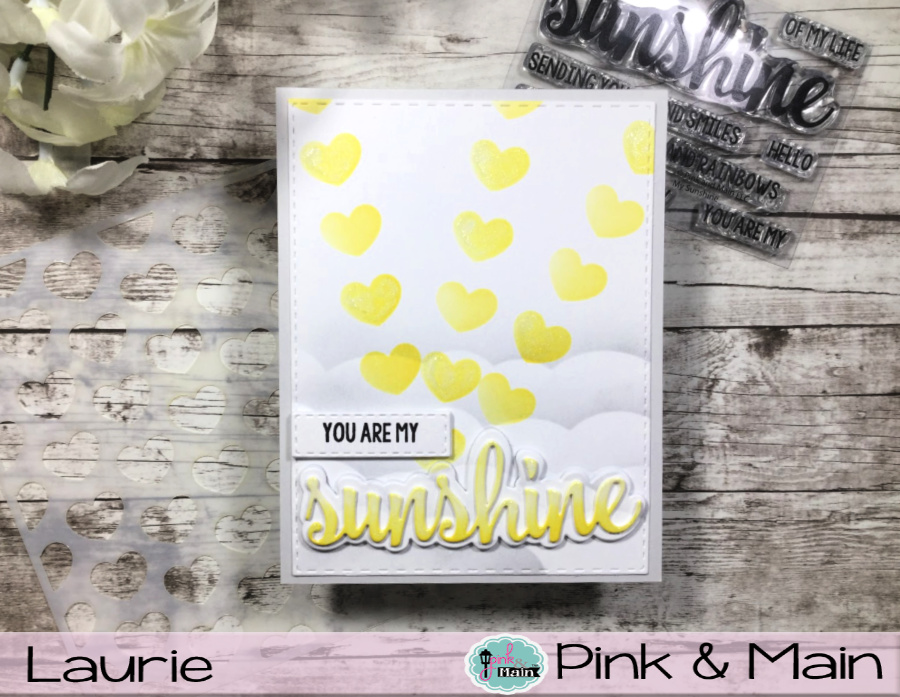 I added a little sparkle and A LOT of Glossy Accents to the die cut sentiment as well as a few of the hearts! I hope this brightened you day just a little!
Thank you for taking the time to visit!! Have a great day!
Laurie