Hello!  Kimberly Wiener here — I hope that you are loving the new release as well as I am!  The Cats and Dogs are Delightful and the inks so VIBRANT.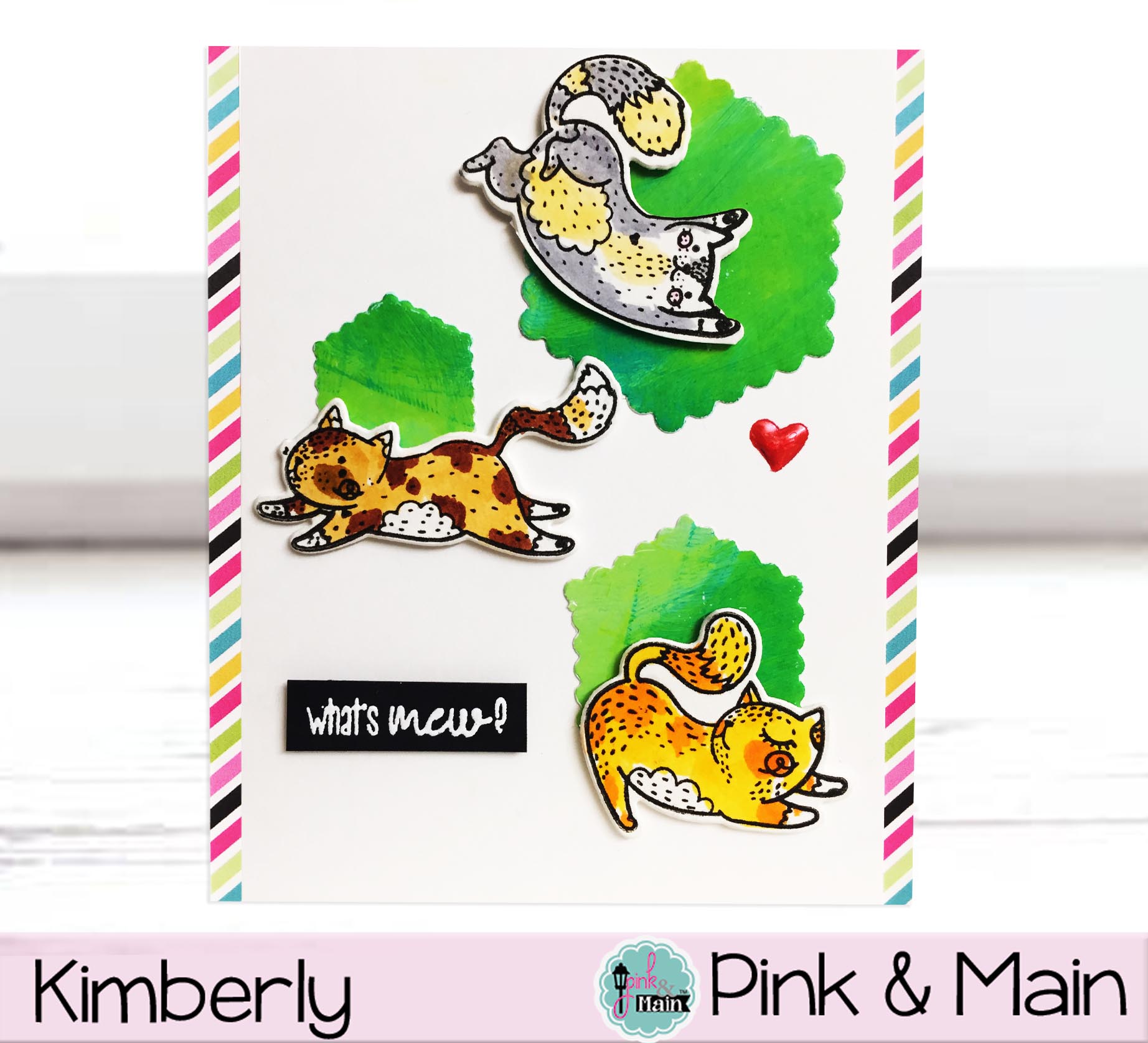 This card features the Catitude Stamp and Die Sets.  Wow, they are just the cutest aren't they?  SMITTEN with this kitten set.  I love it when I am making a card and I am totally smiling as I am making it —– all the way through to the results!  I am a messy water colorist…I guess it means that I am not so concerned with staying in the lines or total perfection.  Lifes little imperfections are what makes life so sweet.  I hope that you agree.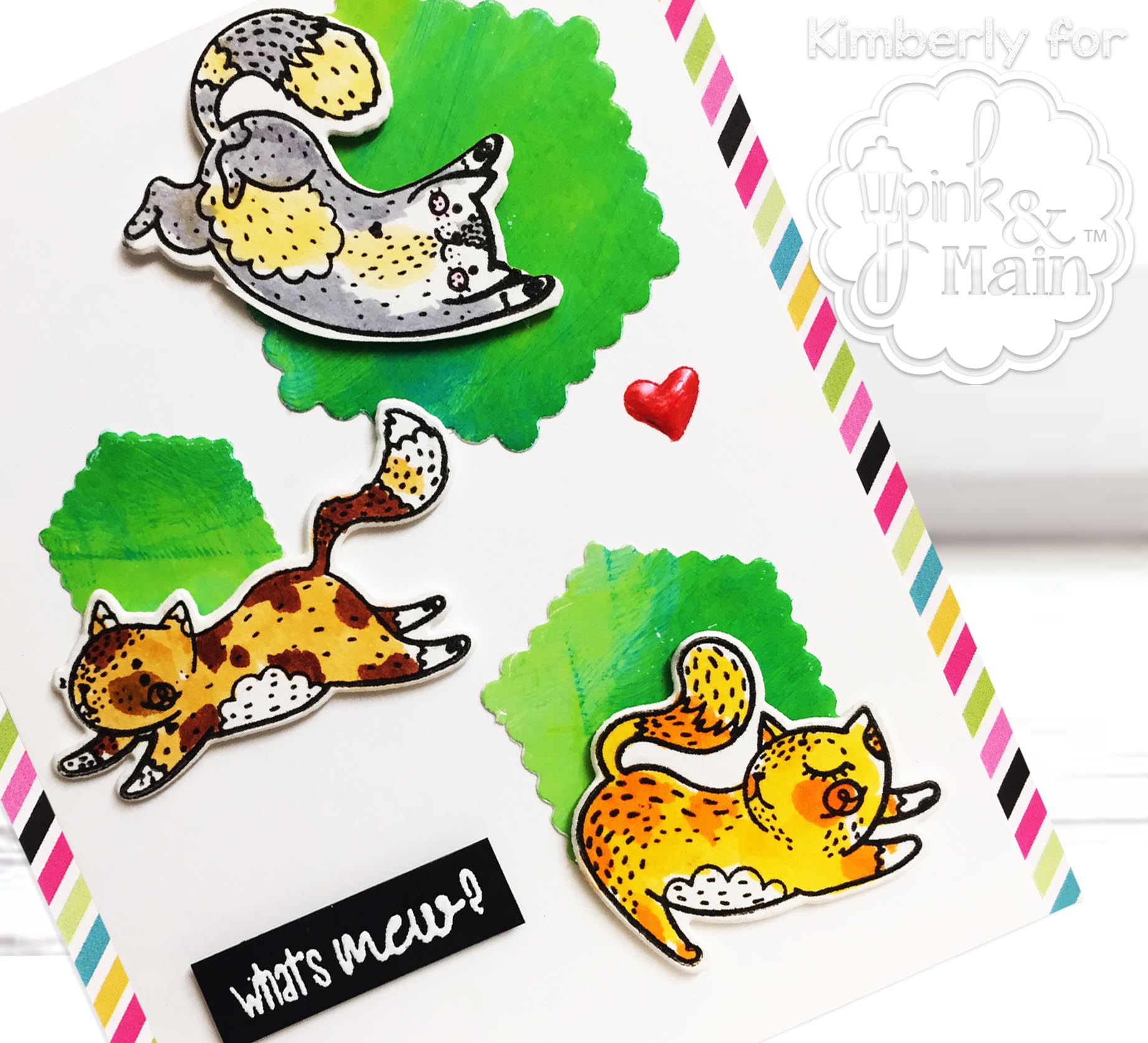 Whats Mew?
 – Trim one sheet 8.5x 11 white card stock in half to make a standard A2 base.
 – Cut two designer paper strips 1/2 inch and adhere to sides of card base,
 – Cut 4 inch x 5.25 inch white card stock for the front panel and attach to card base over the designer strips.
 – Sponge or dauber River Walk and The Park Surface Inks onto glossy paper.
 – Die cut 3 Scalloped Hexagon shapes and adhere with tape runner to card base.
 – Ink cat images on watercolor  paper (or copic) and die cut.
 – Stamp heart image in Stop Sign ink (add glossy accent or other medium as desired)
 – Color images with copics (or water colors or colored pencils) adhere with double sided foam tape.
 – Emboss sentiment and adhere with double sided foam tape.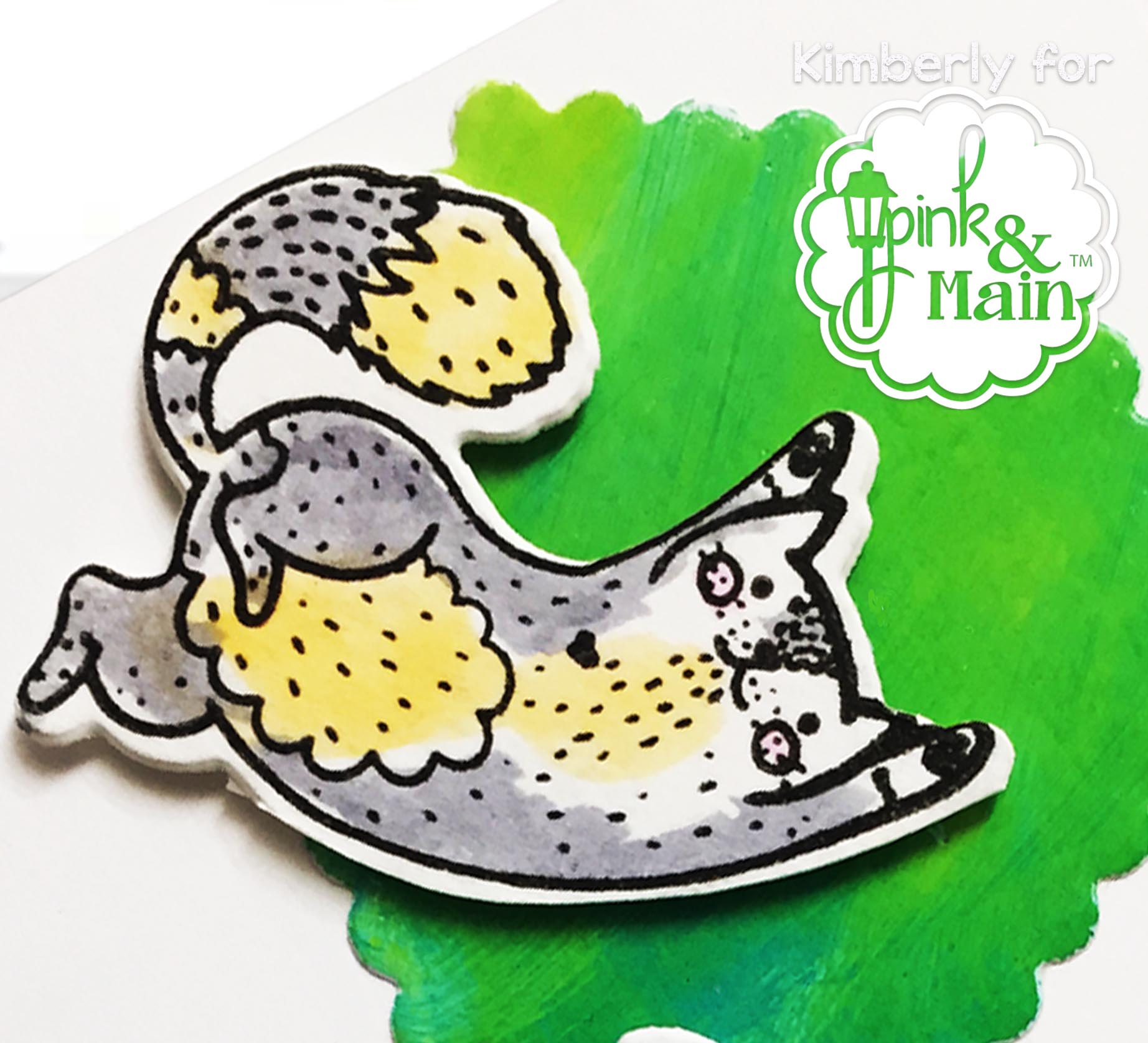 Pink & Main Supplies Used:
Other Supplies Used:
White Card Stock, Glossy Paper, Black Cardstock, Watercolor Paper, KOI Water Colors, Die Cutting Machine, Paper Trimmer, Liquid Pearls Ruby Red, Water Brush, Glue, Ink Dauber, Double Sided Tape, Tape Runner, Acrylic Block, Scissors, Embossing Powder, Static Square, Embossing Ink, Heat Tool.
I hope that you are able to share love along the way as these brilliant and creative designers feature the newest Pink & Main "Must Haves" that you will find irresistable!