Hello lovelies, It's
Donna
here. From my first blog post here to now, I'm starting to feel like I'm gathering family around me! What a lovely community Pink and Main has. I am sharing a card today that highlights the absolutely beautiful papers in the January release. They are called
Watercolor Foil
, and I can tell you, it took every ounce of self control I have to cut these papers. I just wanted to sit and look at them.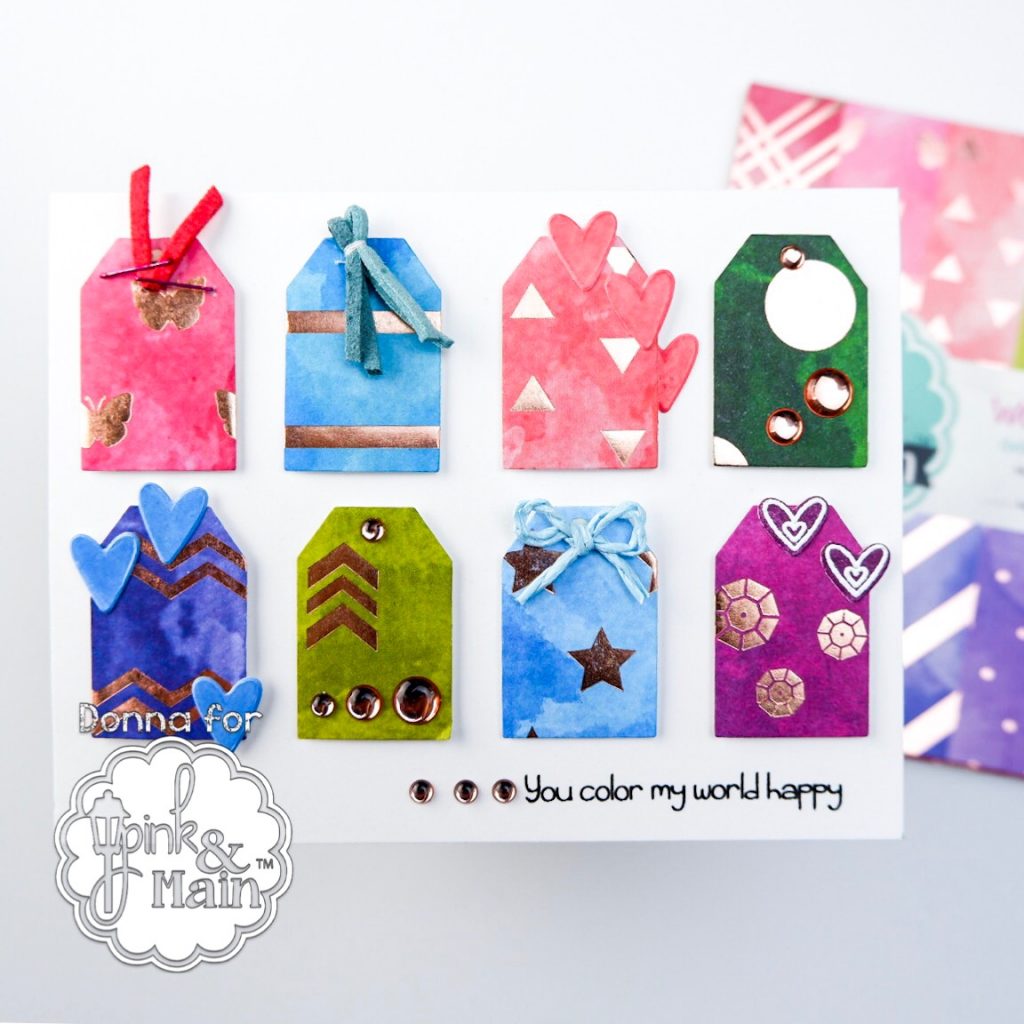 For this card, I used the small tag that is part of the
Gift Bag dies
to cut tags from 8 of the foiled watercolour papers. There are still four untouched designs in the pad, and there are 2 of each design, so it's a wonderfully generous pack in terms of the number of different papers you get. I then added some details to each of the tags. The embellishments I added are: Leather strips – these are from my stash of ¥100 ( about one US dollar – ¥100 shops are popular here) supplies that I'm gathering while in Japan
Blue and Pink hearts – I coloured some white cardstock by swiping ink pads across it to match (yet slightly contrast with) several of the tags. I stamped the heart in the Perfect Couple stamp set with clear embossing ink, and embossed it with clear powder to create glossy hearts.
Purple Hearts – Once again I coloured some white cardstock, but this time I embossed the hearts from the Sweet Carousel stamp set with white embossing powder
Glossy Dots – Both of the green tags have been decorated with Rose Gold Glossy Dots. I also used these dots to cover the small tag holes as they weren't covered by other decorations.
Paper Ribbon Bow – also from my little stash.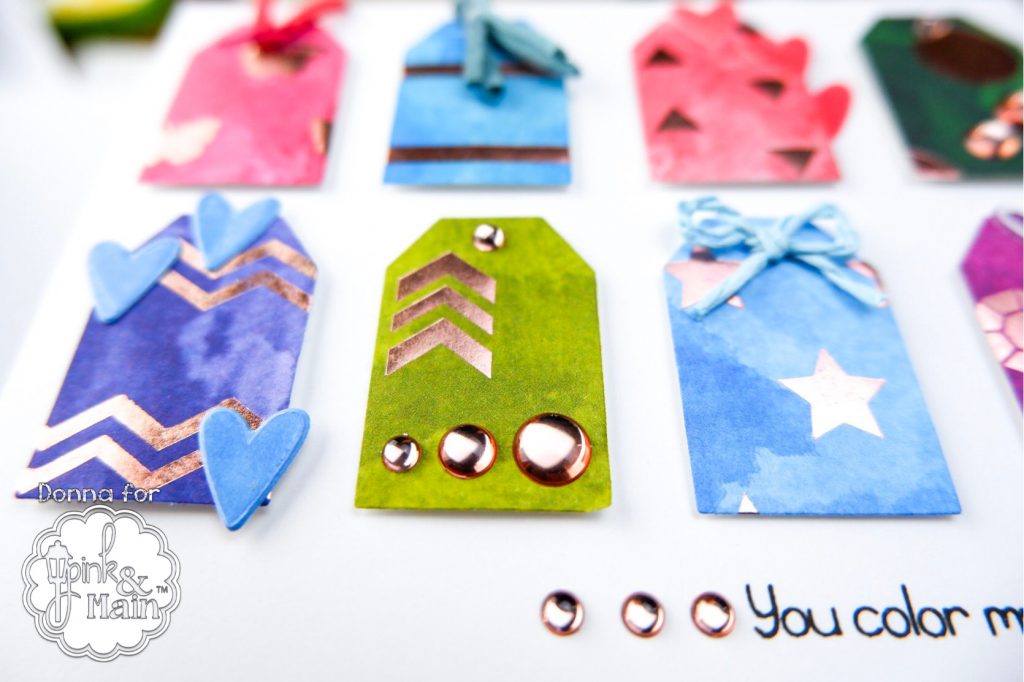 Each of the tags was popped up with some foam tape, and carefully laid out symmetrically on the card. The sentiment is from a previous release called
Crafty
, and I added a few extra glossy dots to tie the background in with the tags.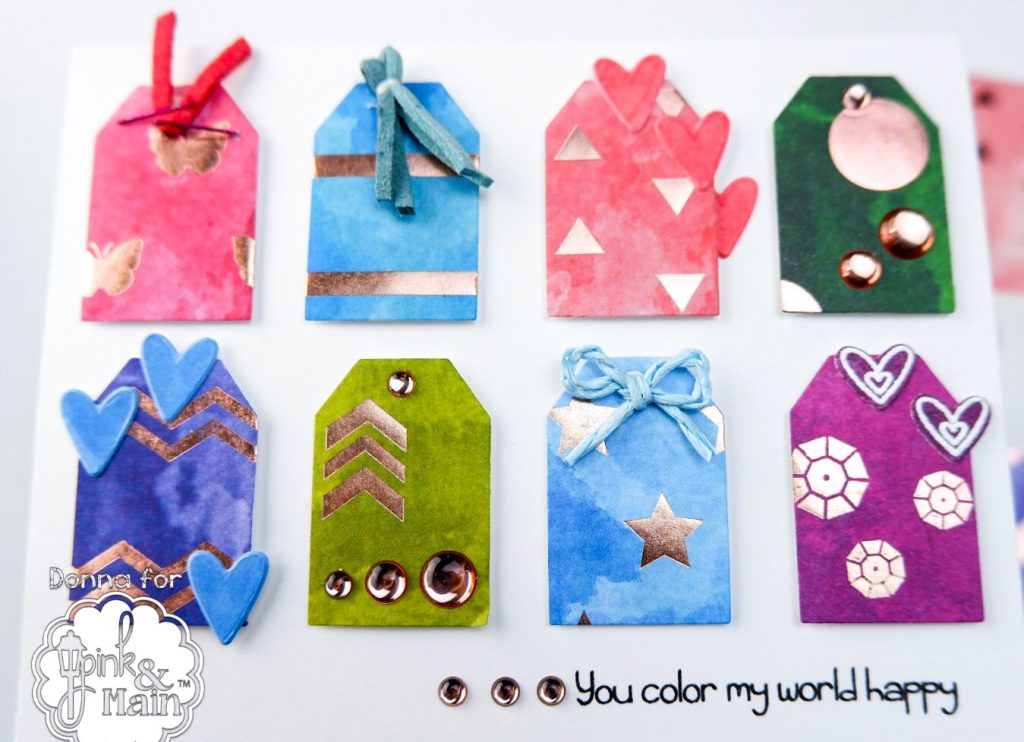 So if you don't have this paper yet, even just to look at, (or perhaps stroke just a little when nobody is looking), I hope this has given you a taste of what a treasure this paper pad is. Until next time, enjoy being crafty. Blessings,
Donna