Hey lovelies, It is Tracy here with you today showing a way you can use up those paper scraps.
I will confess I never really understood the hype around cover dies, I thought you couldn't do much with them etc, but then I got one and kicked myself for getting them sooner because there really is a ton of things you can do with them, especially ones like the Butterfly Cover Die.
Today I am going to show you how you can use up those paper scraps we all have, you know the ones that pile up and are just to pretty or big to throw away.
I have lots of those scraps from the Beach Babe paper pad and thats what I am using today.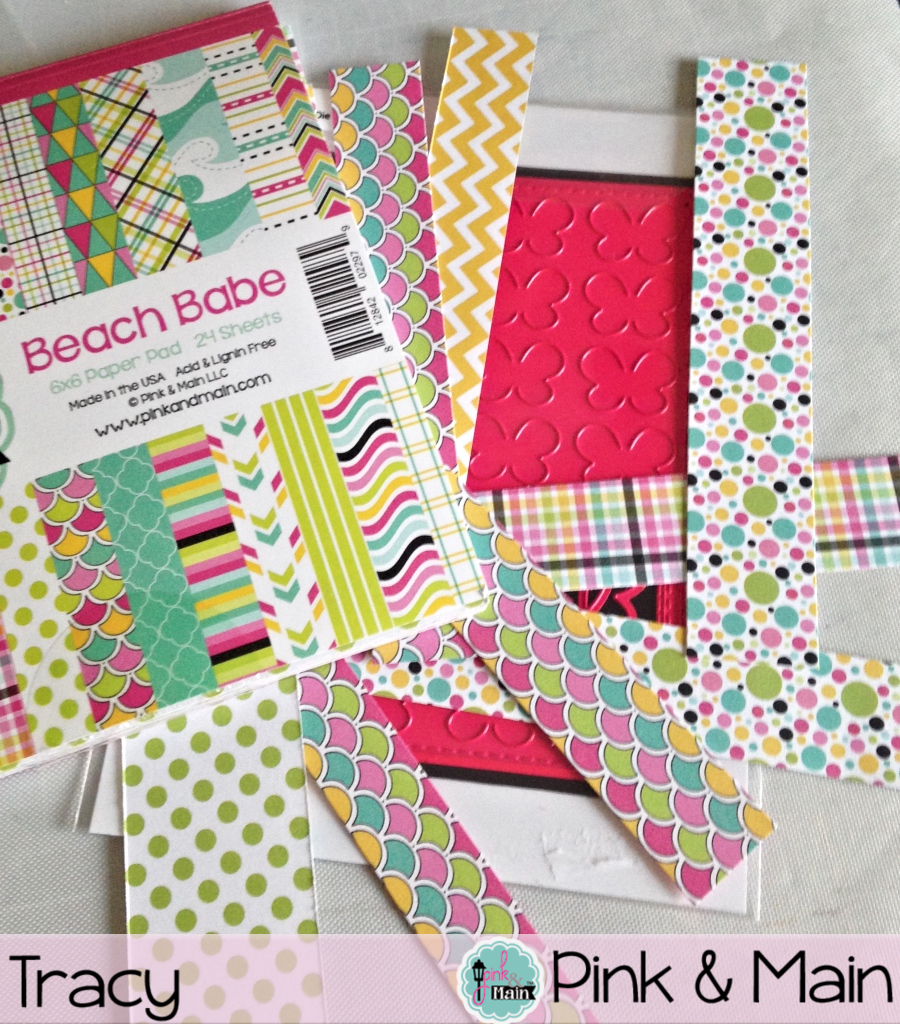 I made sure the pieces were all brought same size ( just under 1 inch) and I applied adhesive to whole front cover of an A2 note card, then adhered the pieces going diagonally across the card.
Once that was done I trimmed the excess off.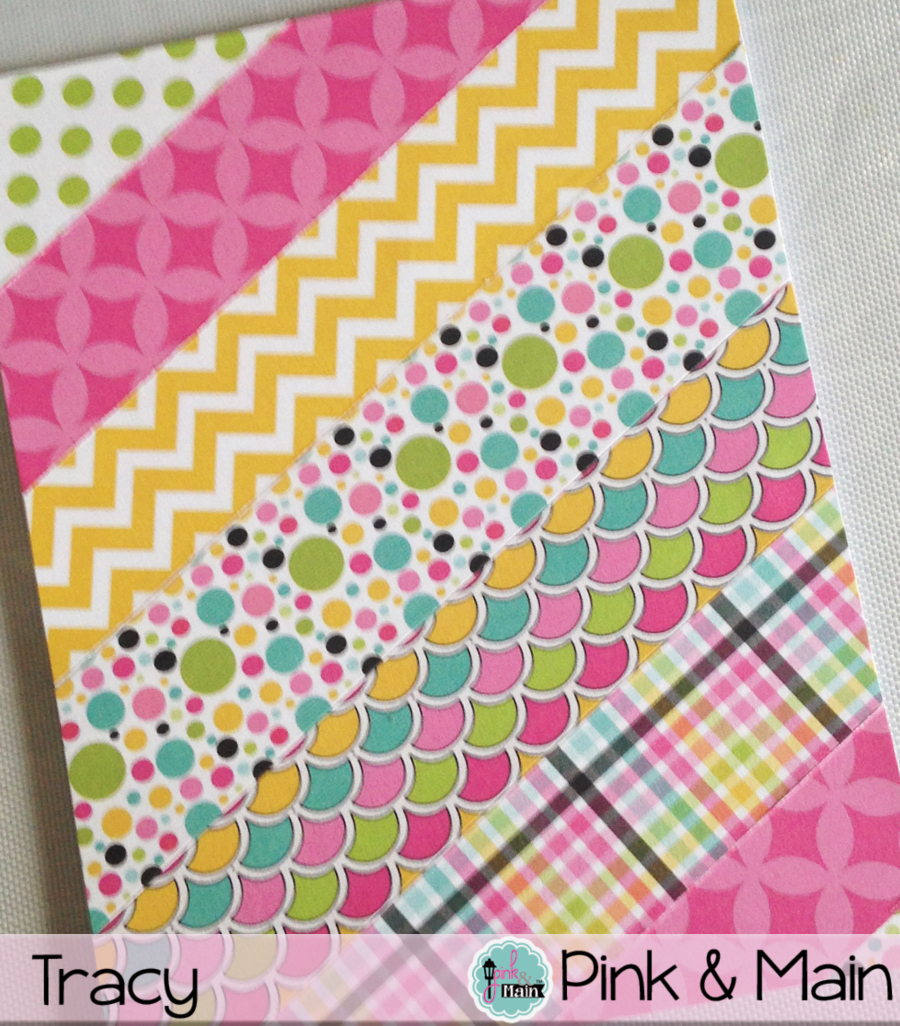 I then die cut the Butterfly Cover die out of some Neenah Solar white and adhered over the paper.
At the same time I die cut the Hello die from one of the scraps.
I then lifted all the butterfly wings so you can see the paper underneath and also adhered the white panel back in the cover plate die, you could leave this and use white card for the hello die.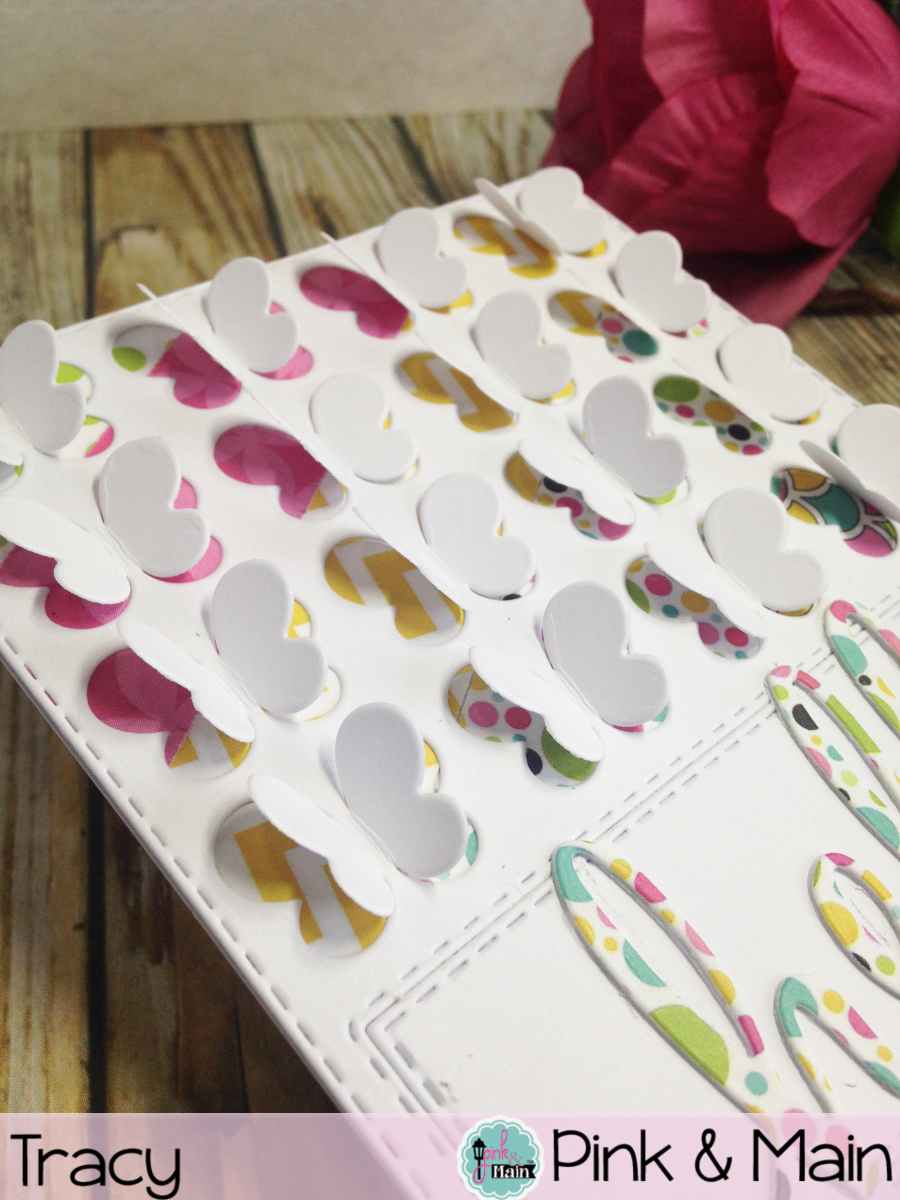 To give the Hello die some dimension I also die cut it from some of the Neenah and adhered the patterened piece over the top & stuck it to the card base.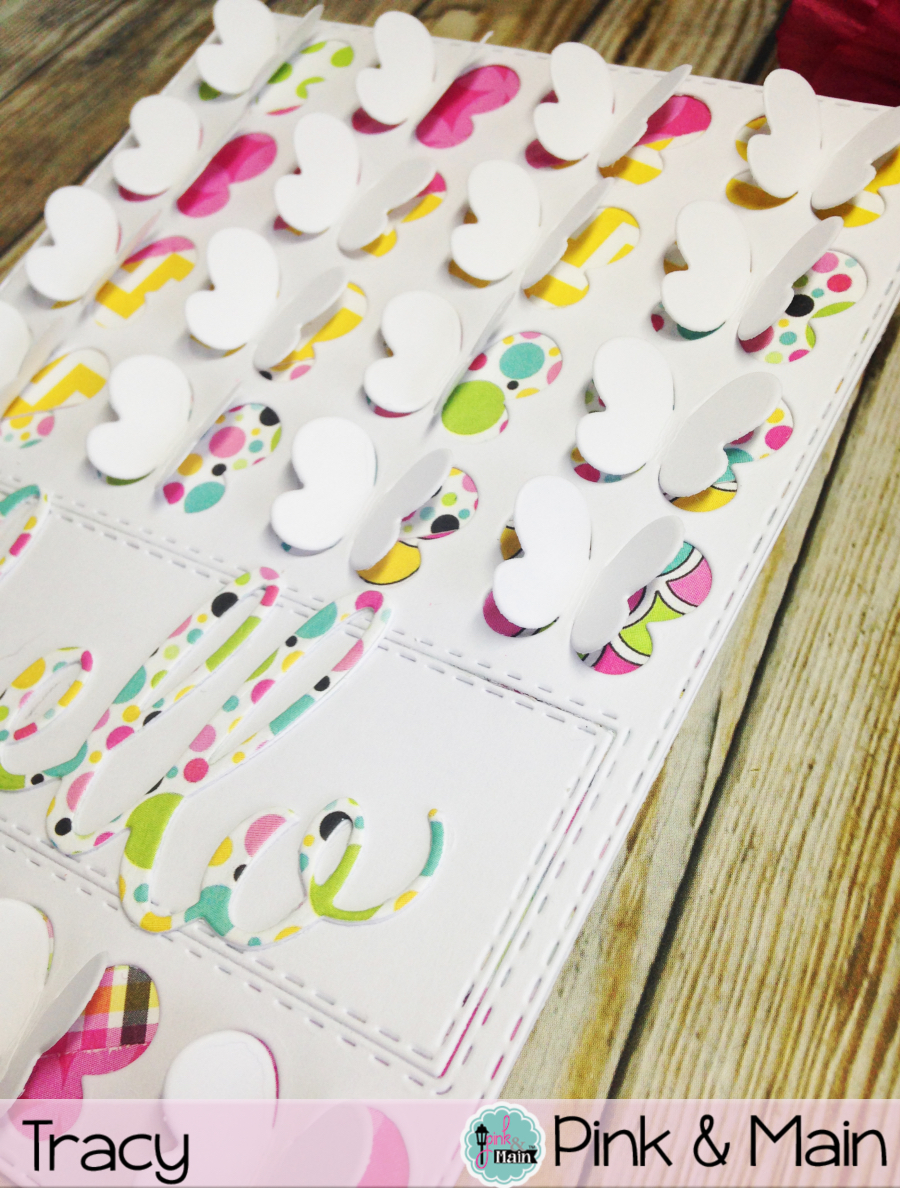 I did also cut some of the butterfly centres out using the small die that comes in the Cover die set but decided it looked too busy and left them as is.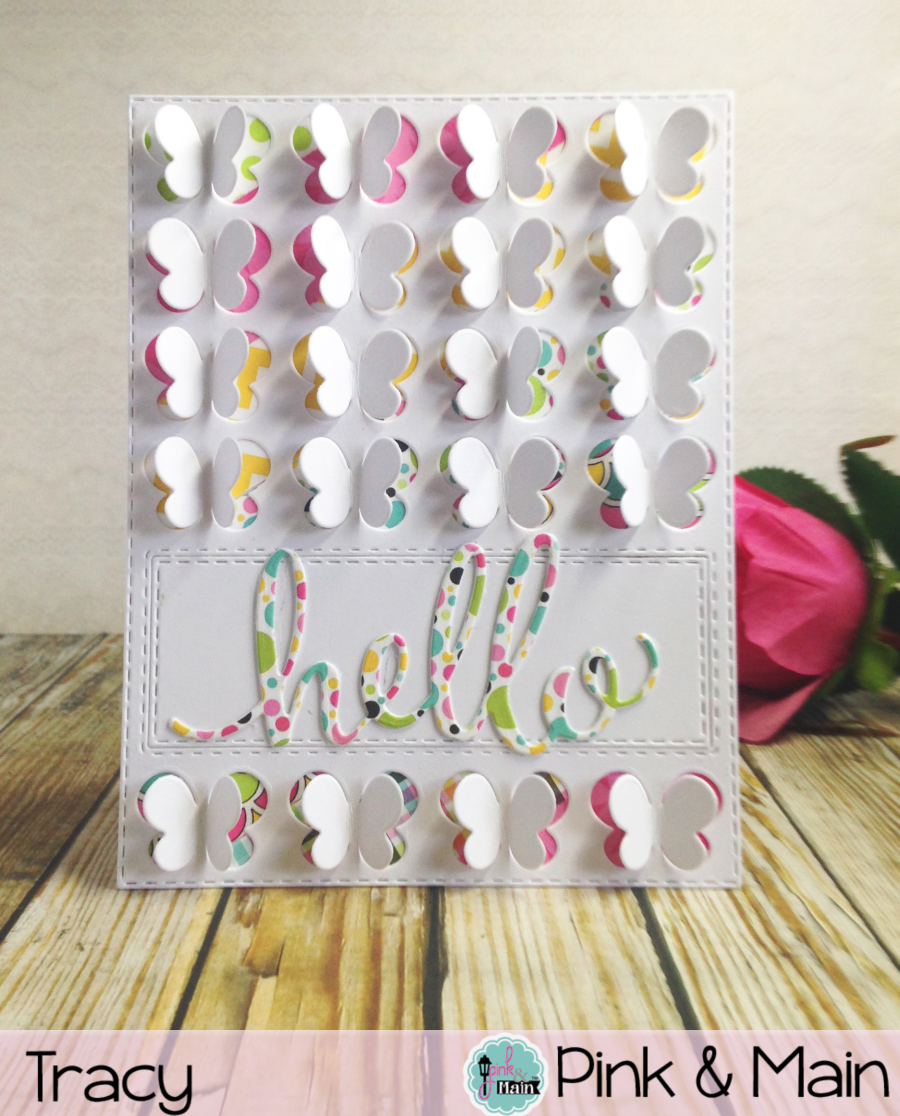 A really fun and easy way to use those scrap and an awesome way to use a cover plate die.
Thank you so much for stopping by today, I hope you have a great day.
Happy Crafting.