Hi there! It's Jeannie and I'm so excited to continue with Pink and Main's design team for another term… and let me say this upcoming year is going to be AMAZING.
However, before we move onto new releases, I wanted to pull out one of my older favorites and it's perfect for Valentine's Day (is it too early? the answer is no), To Pieces.
I absolutely adore the border puzzle piece die and wanted to use it as such. I stamped it on an A2 panel of paper and then fussy cut the edges. I did trim it down a little bit so I could mat it on another cardstock so the color could peek behind.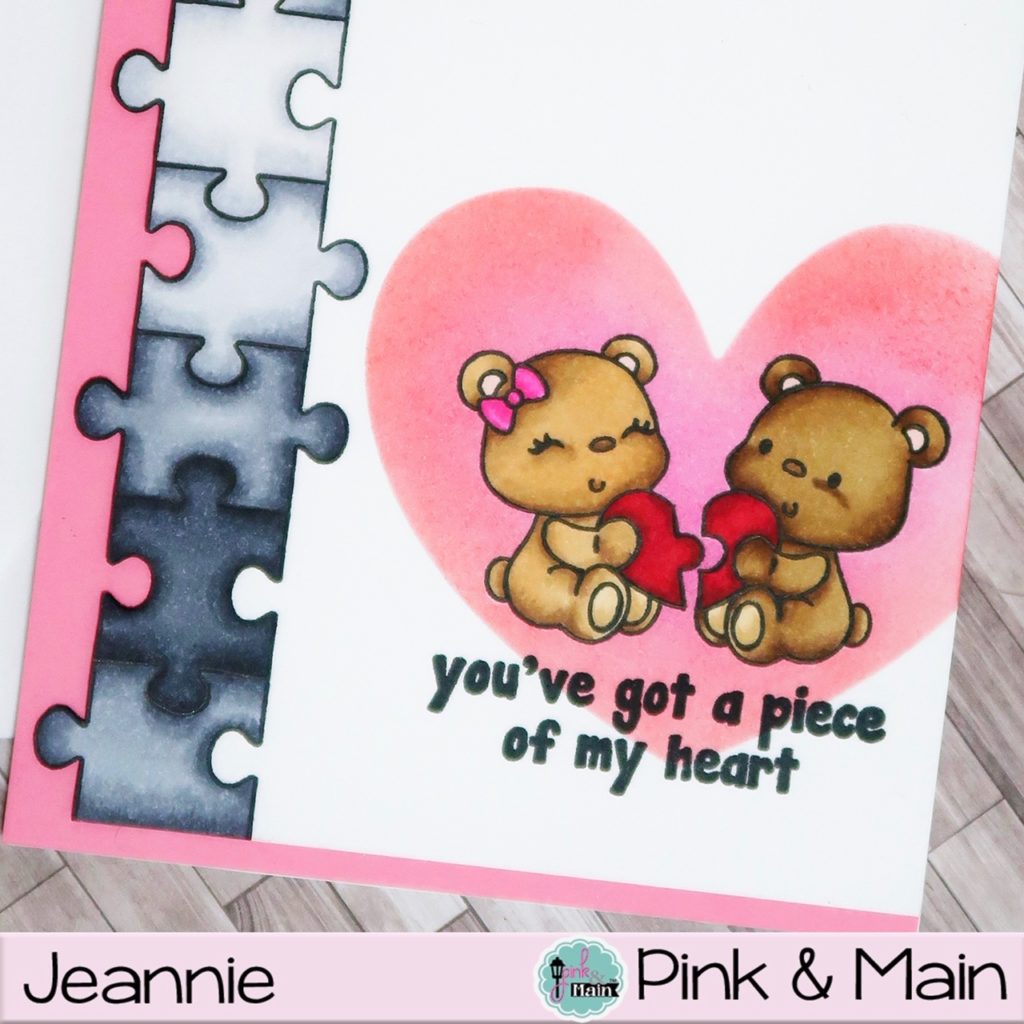 I also stamped the cute bear couple on the bottom right side, masked them, and used distress inks to color up a heart behind them.
I did have some difficulty with picking out colors for the puzzle pieces border but didn't want it to distract from the bears, so I kept it neutral with greys but with enough interest with variants of greys.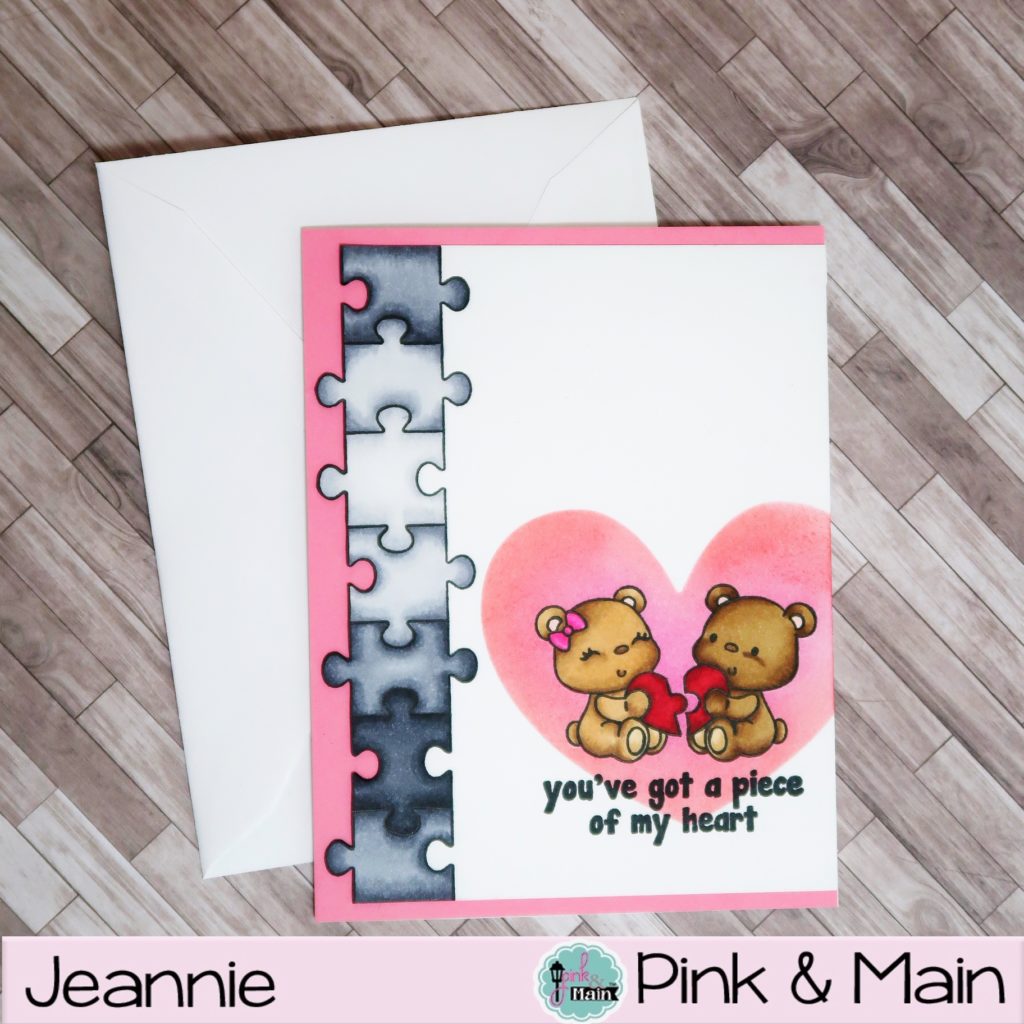 This card is perfect for Valentines day or any day you want to tell someone you love them, don't you think?
Have a great day! Hope you come back soon to see new inspiration for the team.