Hi there!  Kimberly Wiener here with a sweet Christmas Card.   Could it be Santa taking a nibble. ..or.. maybe I decided to take a little bite out of the last sweet cookie for myself. (It is usually me).  Whipping up a small batch of these cards is way easier than baking cookies..less messy too!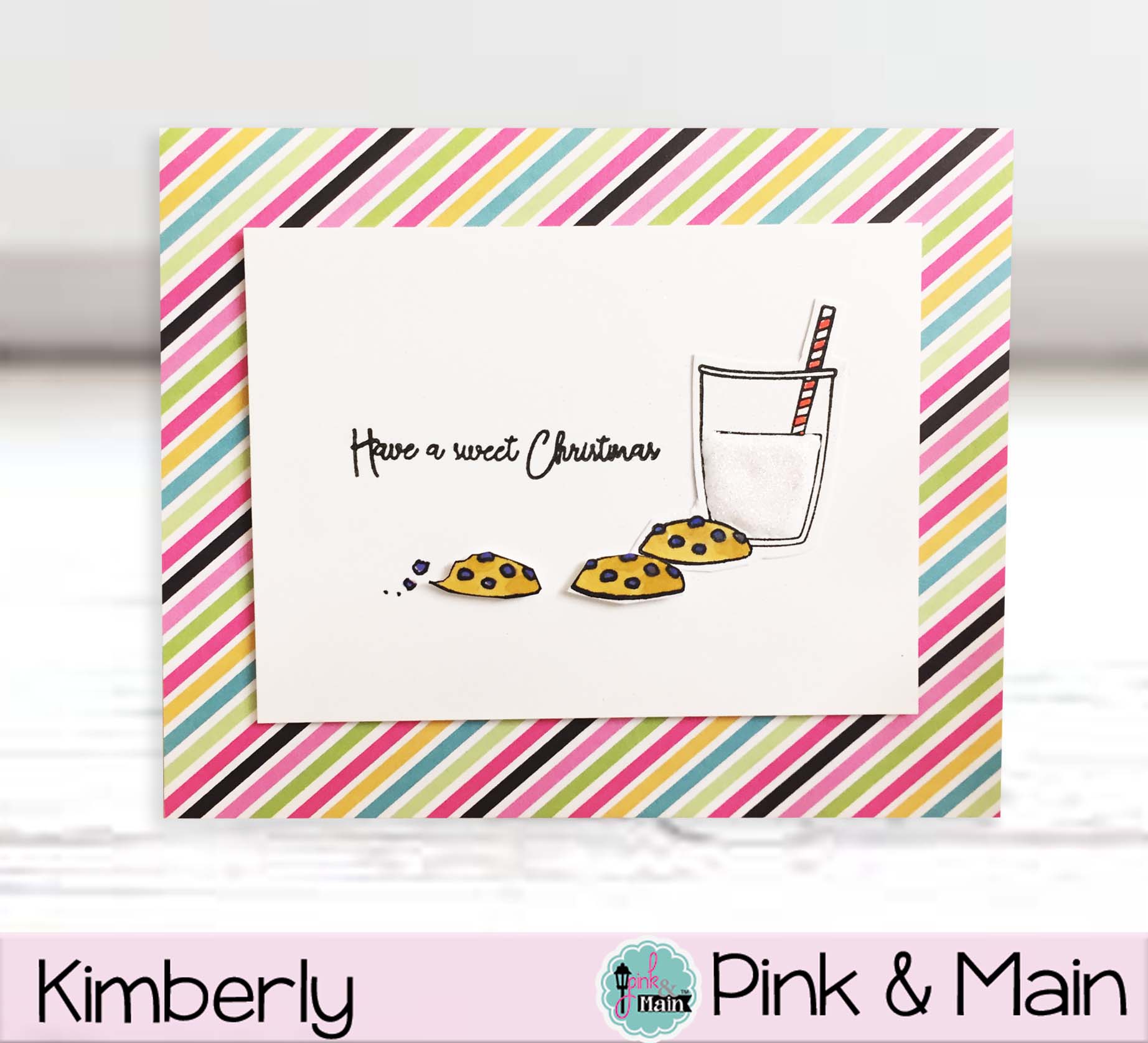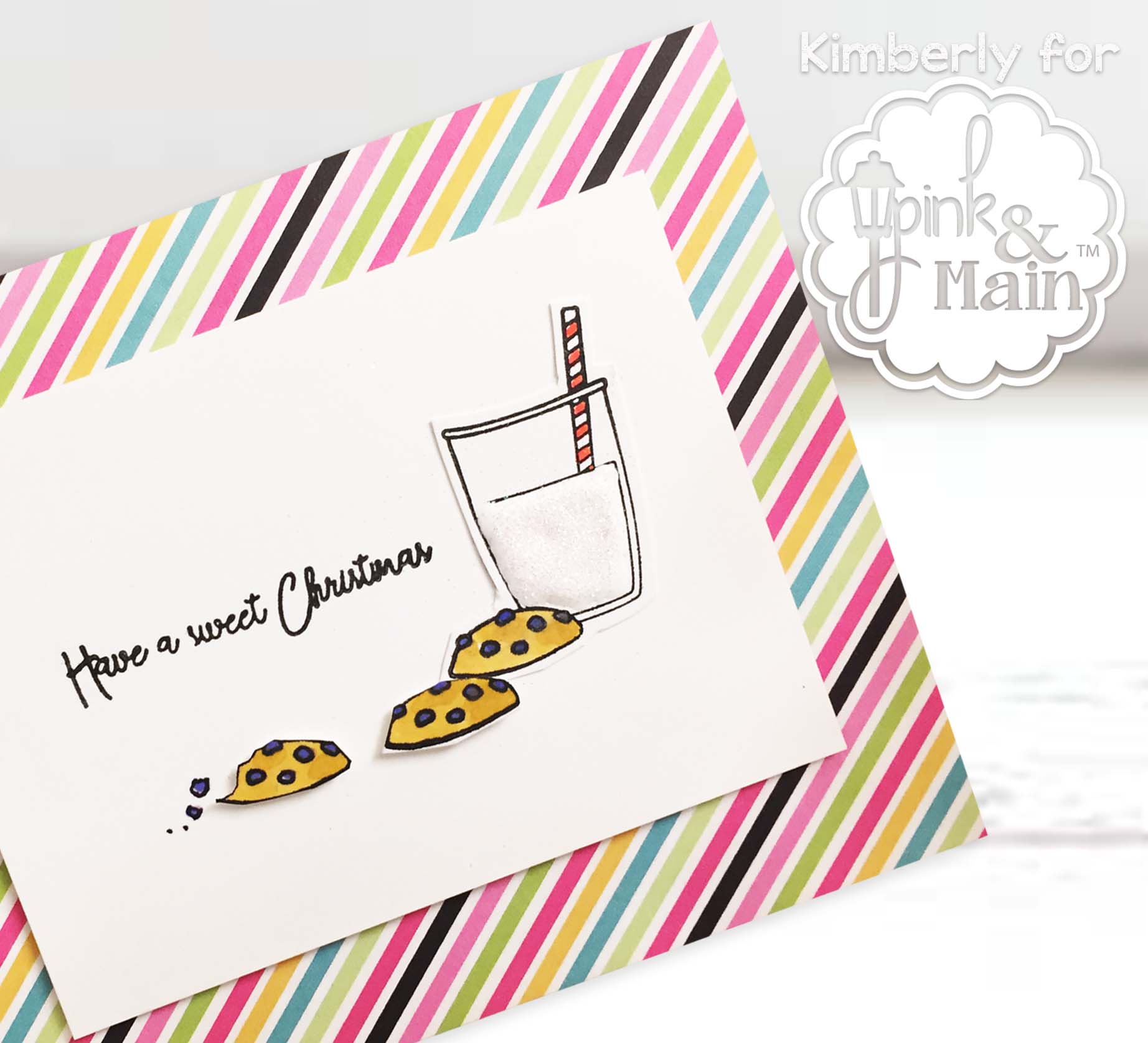 Sweet Christmas Wishes!
 – Trim one sheet 8.5 x 11 white card stock score and fold in half to make an A2 base.
 – Adhere designer paper piece to card base.
 – Cut a piece of white card stock 3 x 4 in.
 – Ink and die cut milk glass and cookies, color with colored pencils or copics.  ( Copics used in sample: B66, YR23, RV25)
 – Add images with double sided foam tape to 3 x 4 card stock, stamp sentiment and adhere to card.
 – Add white enamel and light clear glitter as "magical milk" as desired.  Cut one cookie like a bite is missing.. !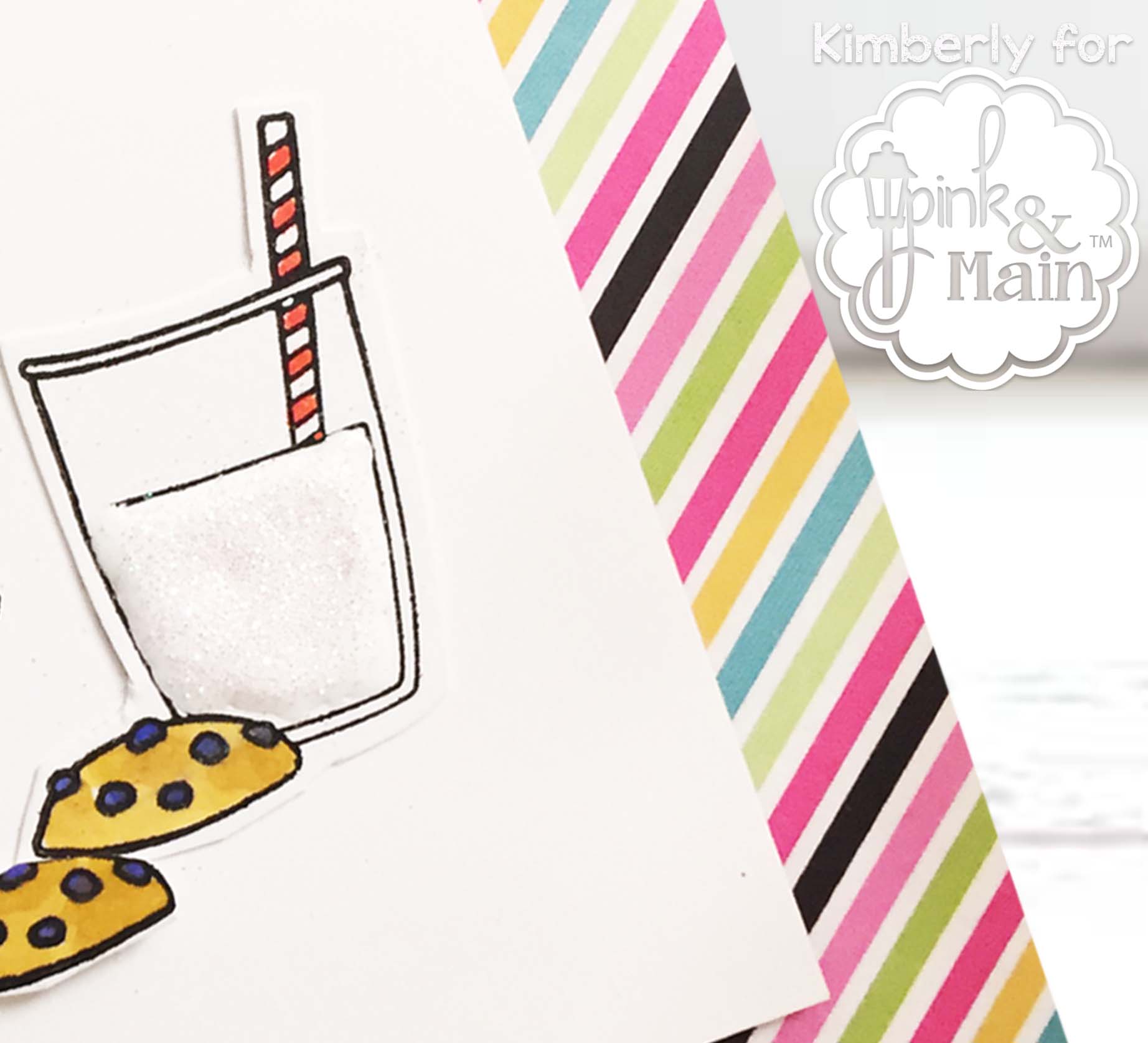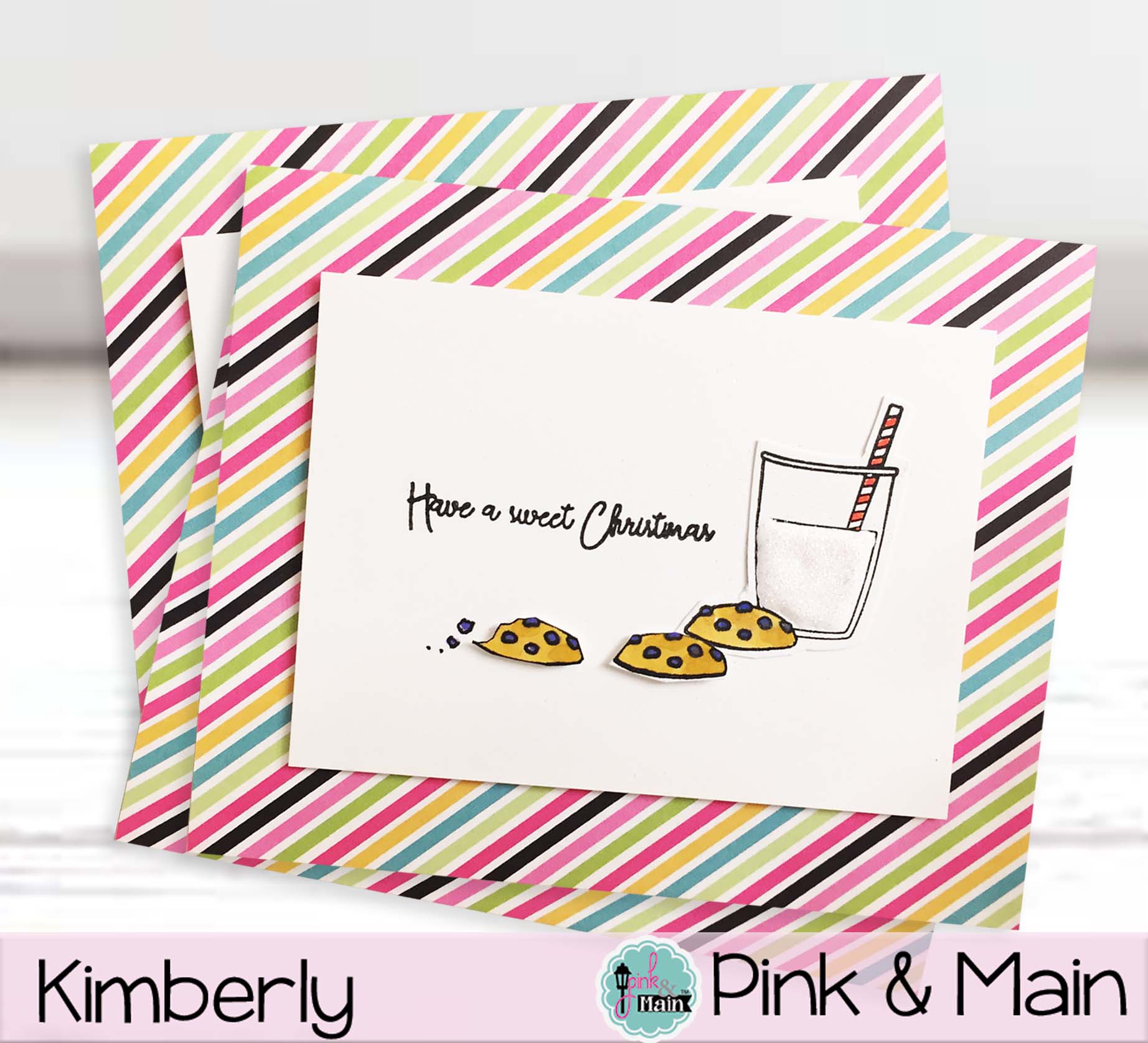 Pink & Main Supplies Used:
Other Supplies Used:
White Card Stock, Die Cutting Machine, Paper Trimmer, Glue Tape Runner, Sided Foam Tape, Acrylic Block, White Enamel Accents, Crystal Clear Fine Glitter, Black Waterproof Fine Liner Pen.
I hope that you are able to share love along the way as these brilliant and creative designers feature the newest Pink & Main "Must Haves" that you will find irresistable!