Hello, Crafty Friends!!
Is every one neck deep into holiday baking yet?? I absolutely love the smell of cinnamon and brown sugar, pumpkin pie, and gingerbread! And, speaking of gingerbread, I have a very sweet card for you today!!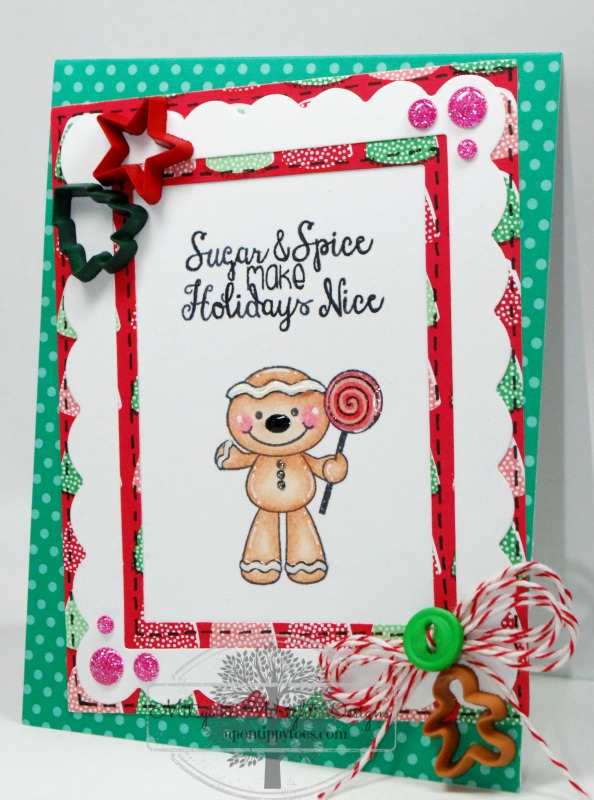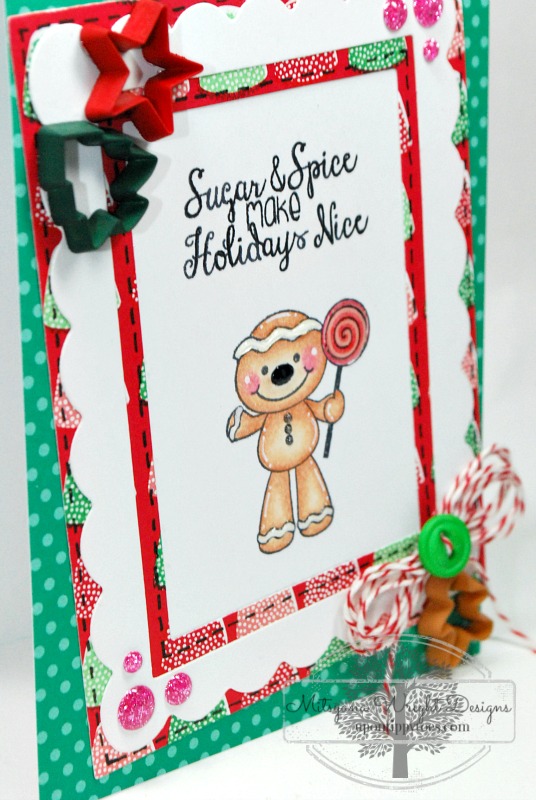 This sweet gingerbread card was made using Pink and Main's Cocoa Kisses set.
Aren't those gingerbread men the cutest?! I love the fact that this set has interchangeable faces and interchangeable cookie and candy toppings!! LOVE IT!! This is such a SWEET set and has to be one of my all time favorites!!
Hope it get's you into a baking mood or at least a stamping mood!!
Happy Holiday Crafting, Friends!!
~ Mitsy