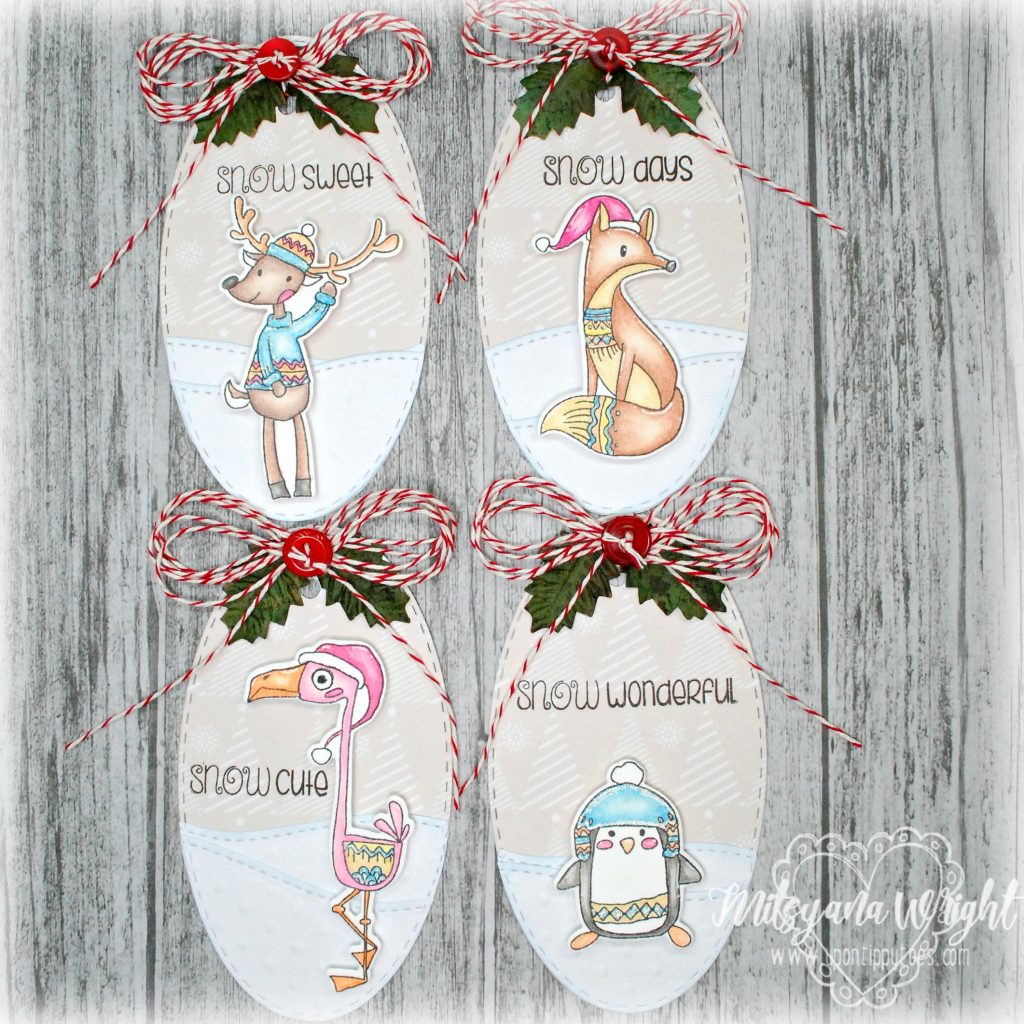 Hello Pink and Main Fans!! DT Mitsy here to share with you these adorable "Snow" tags. I am so over the 90 degree heat here in Texas!! I mean isn't the weather supposed to be cooling down already?  I want snow!! If anyones see any, please send it my way!
Here I made my own snow… well, snow tags anyway. LOL
I used Pink and Main's Oh Deer stamp set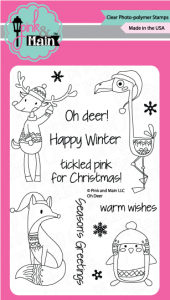 Colored them with colored pencils and blended with odorless mineral spirits.
then cut them out using the matching Oh Deer Dies
For the tags I used the (Soon To Be Released) Stitched Oval Dies.
And for the snow banks I used the Scallop Waves Dies.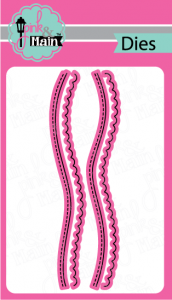 To make the snow, I used the same ovals above to die cut more ovals out of white cardstock .
Then used the stitched waves to make hills. I shaded the edges with light blue chalk. and layered them over each other.
Then used foam adhesive behind my animals and mounted them on top the little snowy hills.
I used various phrase from a retired set called Snow Sweet.
Next, I punched a hole up on top and tied a multi-looped bow made from baker's twine and a red button. I attached two holly leaves around the hole and slightly tucked them behind the behind the center of the bows.
Here's a closer look at all the tags…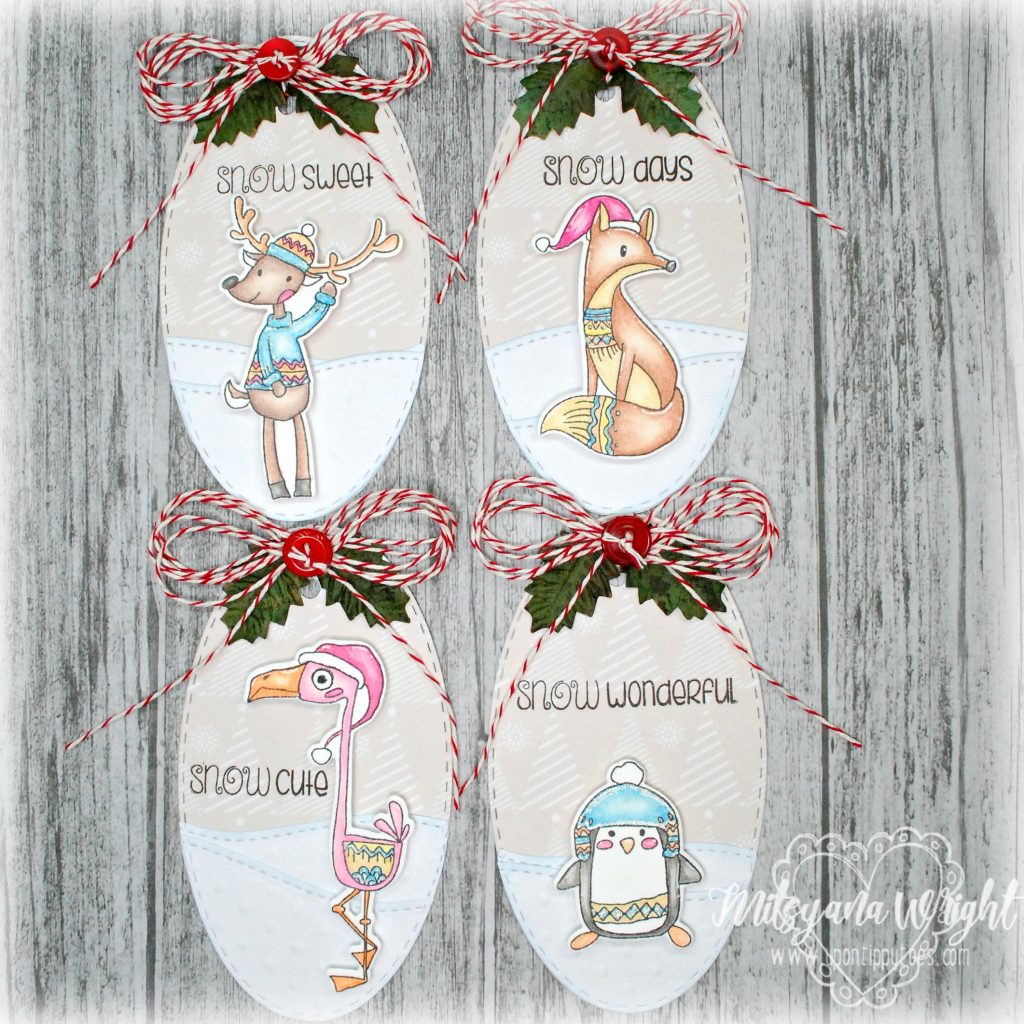 Thanks for stopping by!!
~Mitsy