Hello, everyone! It's Lynnea and I have two cards to share with you using the Pattern Maker stamp set from the July release! I absolutely LOVE this stamp set! There are a bunch of patterns included in the set and I wanted to mix and match a bunch of them together! Of course I did it in rainbow fashion! Haha!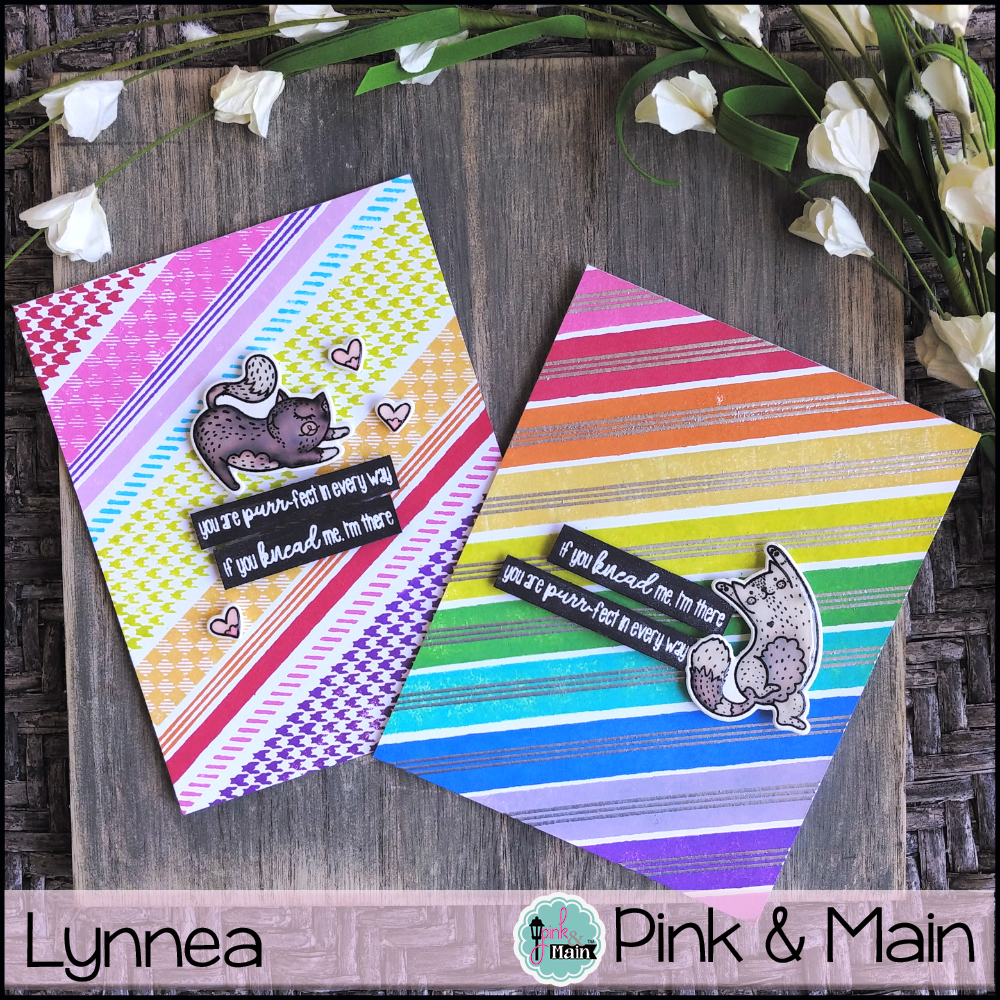 When there are rainbows involved I can never stop with just one card, so of course I had to make two!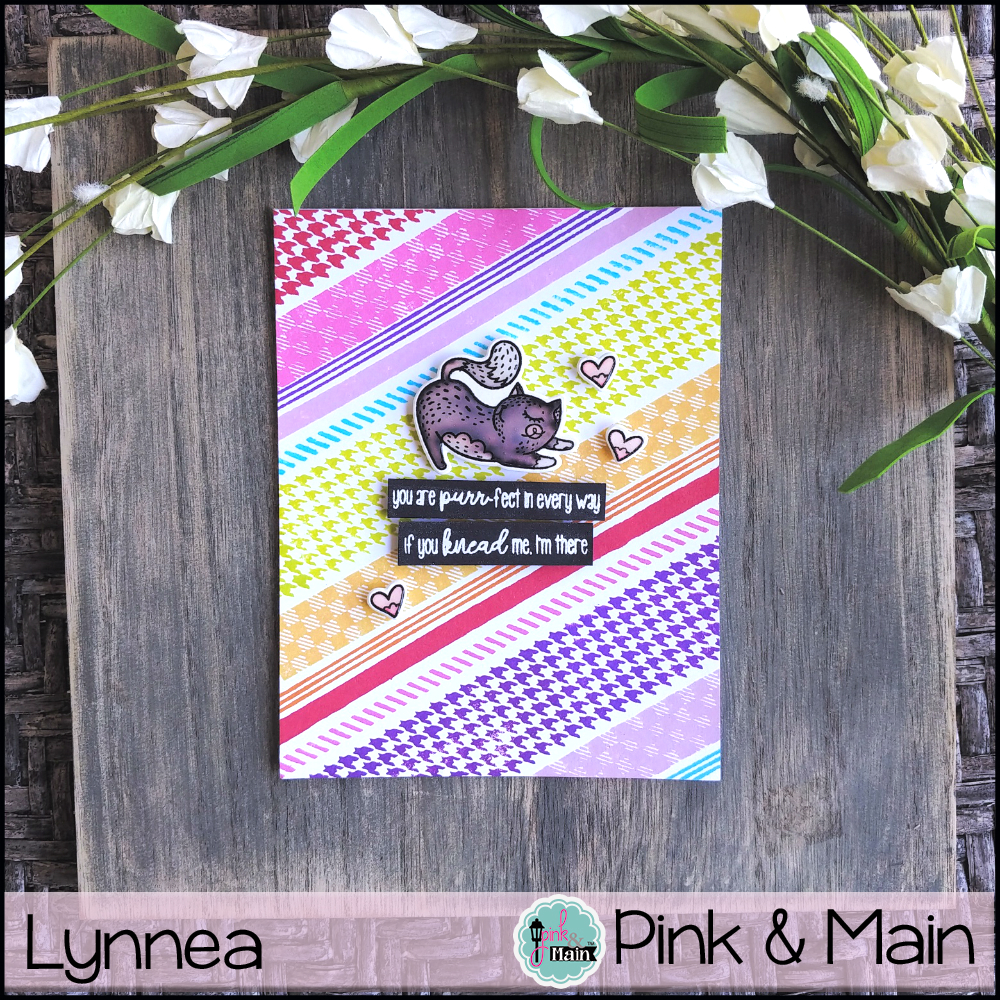 I started by lining up a bunch of images from the Pattern Maker stamp set into my MISTI and I used a rainbow of Surface Inks to create my background! I LOVE that these inks are minis! It makes stamping multiple images at once a BREEZE! and the colors are so pigmented I didn't have to double stamp like I do with regular dye based inks!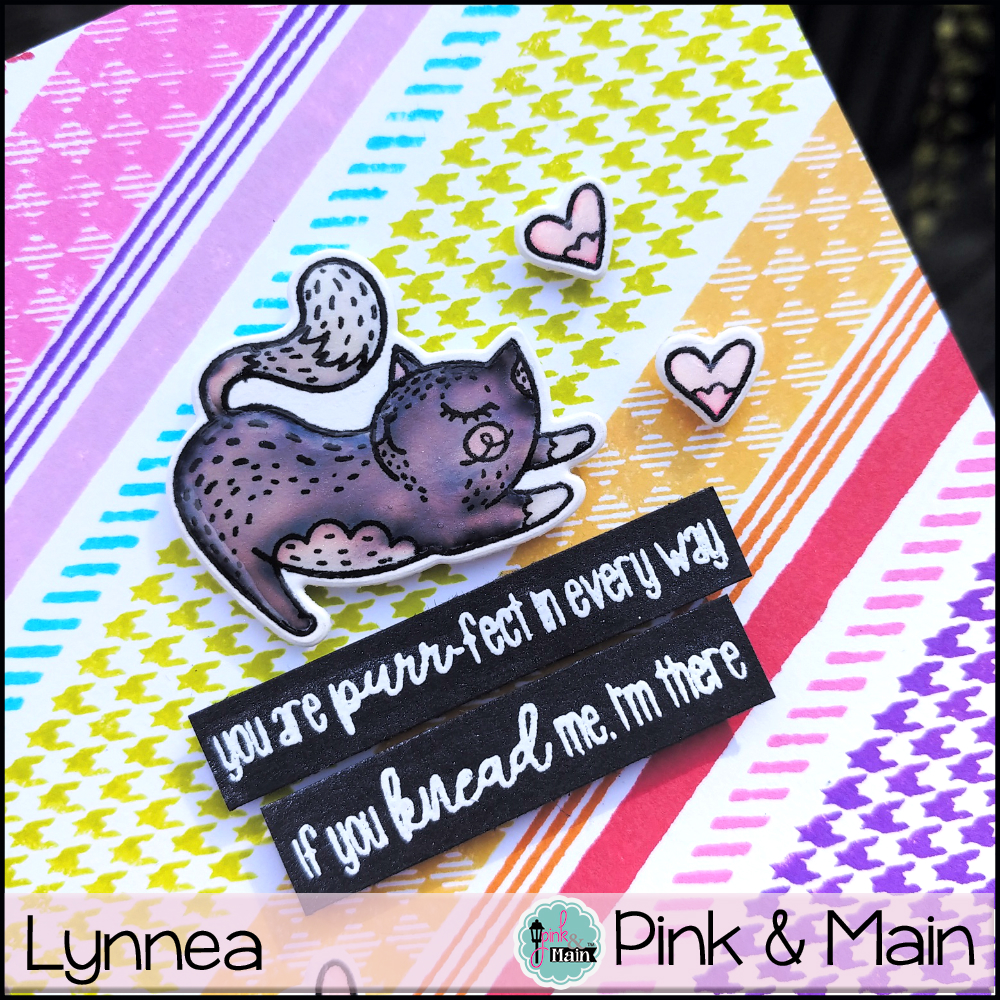 I watercolored a kitty from the Catitude stamp set and stamped out some coordinating sentiments. I added Wink of Stella to everything and a coating of Glossy Accents to the cat. The Glossy Accents did some super strange things to my watercolored kitty…but I kind of like it! She looks pink and gray rather than black!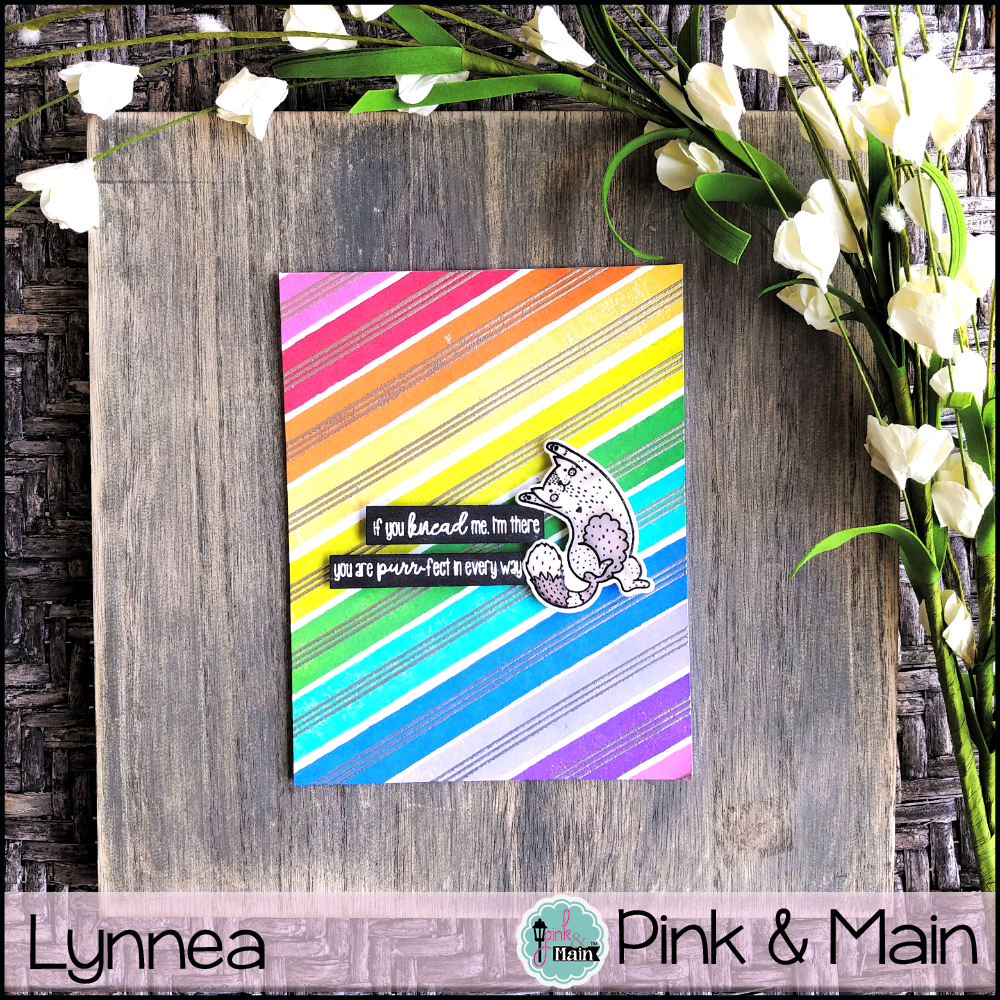 For my second card I decided to just use the thick solid stripe image from the Pattern Maker stamp set. I stamped in rainbow order with a bunch of Surface Inks again, but I wanted to spice up the background! I added a second layer of stamping with silver embossing powder over the top of each stripe!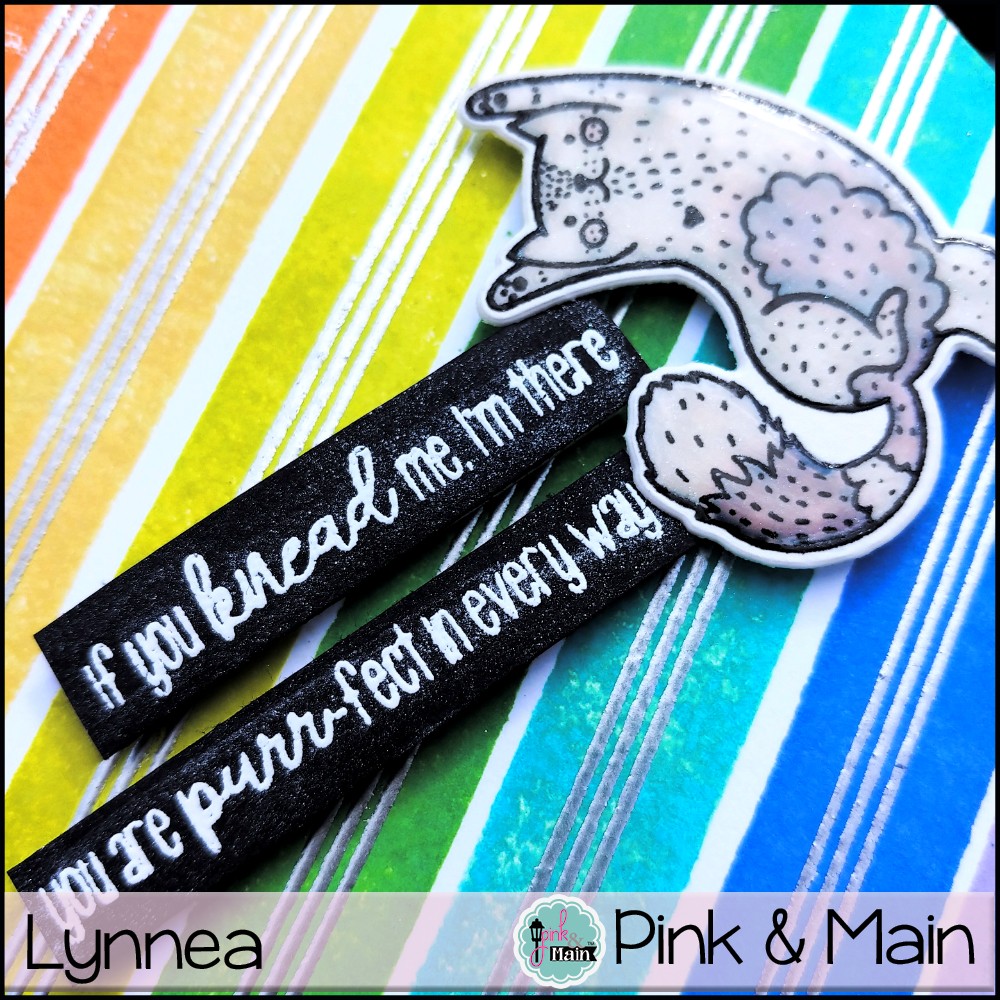 Again I stamped some sentiments and a cat from the Catitude stamp set and added Wink of Stella and some Glossy Accents. The Glossy Accents must be reacting with my watercolor markers because it did the same thing again! It brought out a pink undertone! So strange! But again…I think I like it!
Thanks for joining me for these rainbow stamped backgrounds! See you soon!
Lynnea