Hey everyone, Tracy here with you today sharing a card I have created using the super cute and new stamp set Sweet Snow.
I don't know about you but no matter how much or plan, or how soon I start my holiday card I ALWAYS end up with not enough. This year I decided I would try and work out a quick and easy design so that I could make a bunch at short notice.
The design I settled on is a one layer kraft card.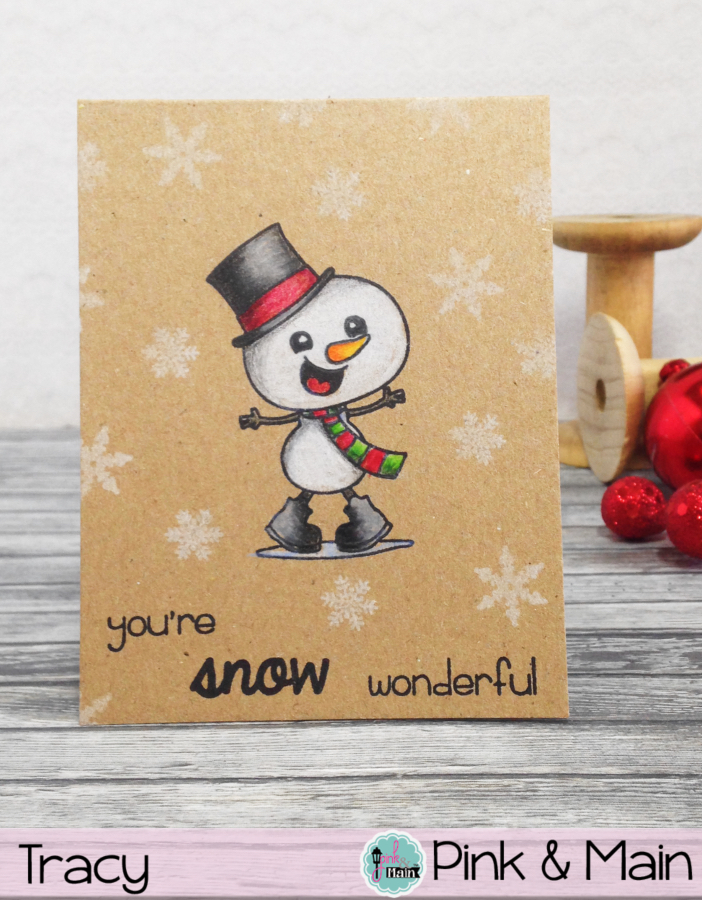 I stamped the image and sentiment onto the card and then used coloured pencils to colour him in, you can go as detailed with the colouring as you want…I find Kraft card is VERY forgiving with coloured pencils..If you want the color to pop a bit more I always add a light layer of white pencil underneath.
To add a little extra something I used white dye ink and stamped a few of the snowflakes from the set randomally over the card.
This card measures 4 x 31/4″ so is also a great size for mailing or for children's cards.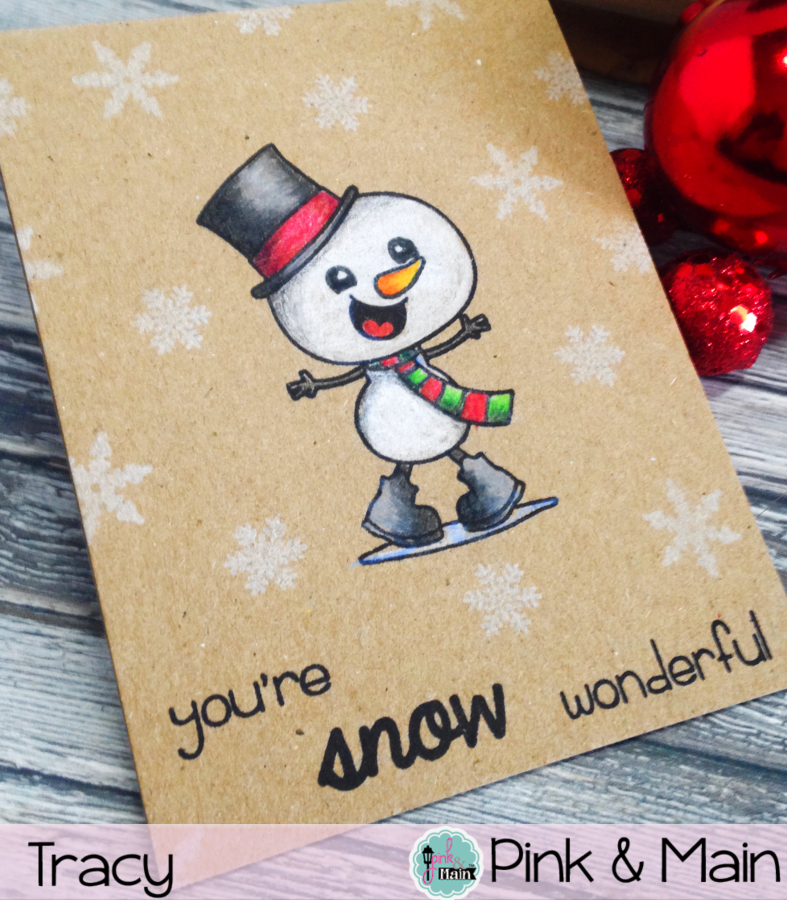 I hope I have inspired you to create some quick and easy holiday cards, this set is a super cute set and perfect for these sort of cards.
Thank you so much for stopping by today, I hope you have a great day
Happy Crafting.