Patterned details on the hand made cards are not only creating realistic images, but are also drawing viewers' attention to your cards.
Good news – you do not need to learn drawing patterns. There is a simple card making technique.
Hello, Everyone!
It is Ksenija here today and I would like to share with you a card featuring one of the just released stamps and dies sets and remind about one simple card making technique.
Paper Piecing is often ignored by Clean and Simple card makers today. Although this is a powerful technique for adding interesting details to your cards.
I enjoy colouring and drawing, however my skills are limited and I would not be able to draw a nice realistic pattern on the cloth covering my strawberry jam jar.
For my today's card I used one of the new stamps and dies sets, which was released just a few days ago – Pretty Jars from Pink And Main.
This set contains two images of jars which you can fill in with smaller images of hearts, a candle, put in a bunch of flowers, decorate with a hanging heart or paper label, as well to cover with a lid or cloth cover. There are so many options with just one set!
To make my card I started with stamping a smaller jar from the Pretty Jars set onto a white card stock panel and covering it with a fussy cut out mask.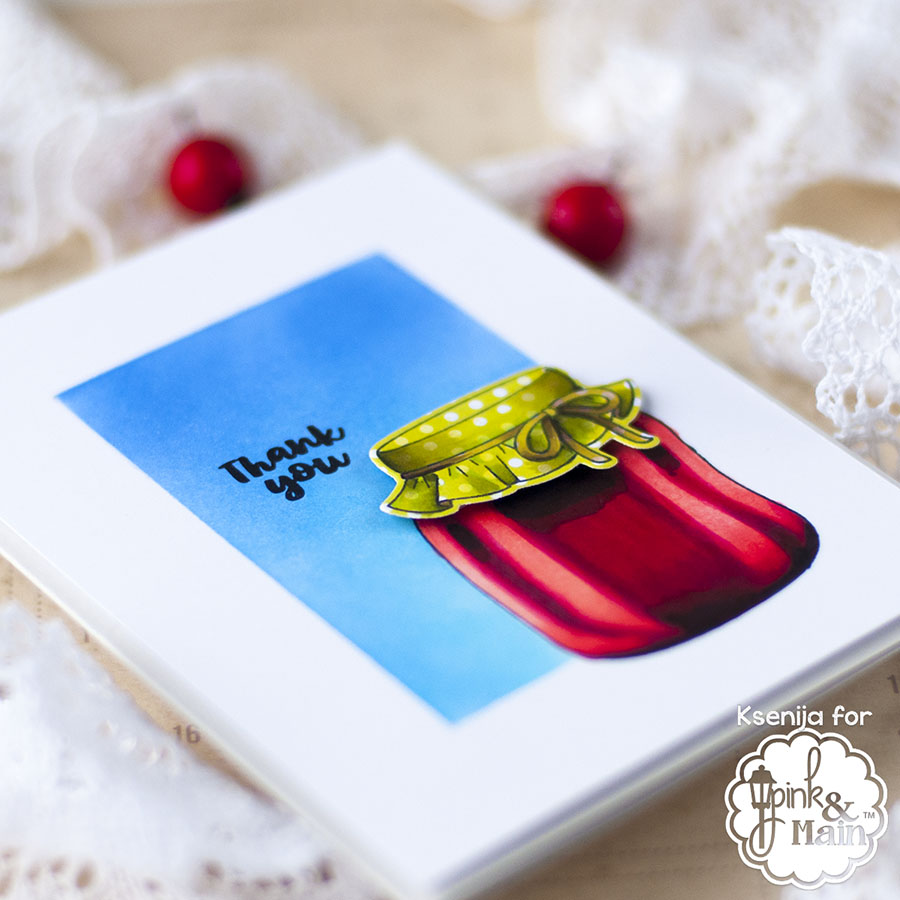 I have a hand made rectangular mask with a window made from a piece of acetate to mask off the edges of the panel.
I applied this mask to the panel and blended two shades of blue Distress ink through the window.
Having removed all the masks I coloured the jar with Copic Sketch markers.
I also die cut a cloth cover from a piece of the Sunset paper and stamped the image onto the die cut. Then I coloured this die cut with Copic Sketch markers.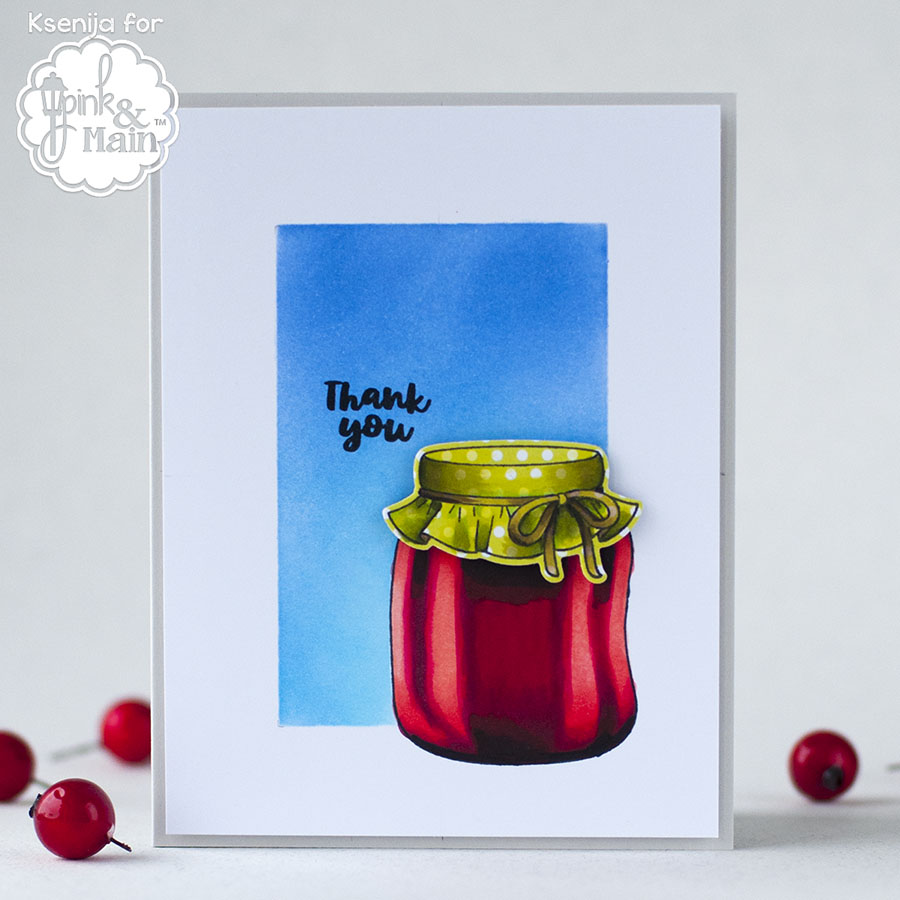 To assemble my card I foam mounted the panel onto a soft grey card note and popped the paper pieced cover with a super thick tape.

I hope you will find my post inspiring and you will play with the Pretty Jars stamps and coordinating dies set using the Paper Piecing Technique and wonderful patterned papers from Pink And Main.
Thank you for stopping by this morning and have a great Friday!