Hello everyone!!  Jackie G here to share a fun little quilting card with you today!! I love to scrapbook and make cards, but my next favorite is sewing.  I find it very relaxing and just plain fun!!  I absolutely LOVE this "Sewing" set, especially when it is paired up with the adorable Quilt Square Die.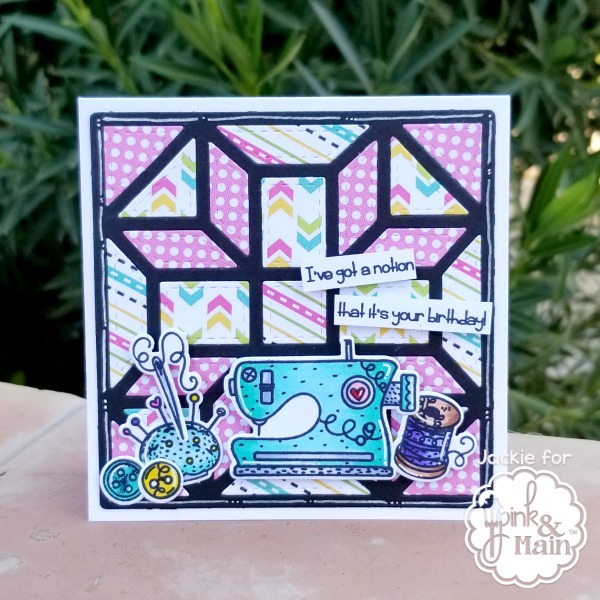 This quilt square die is very easy to use!!  I decided to cut it out in a couple different pattern papers so I could make it look like an actual quilt.  So easy to paper piece together!!  I then used my alcohol markers to color all my notions and arranged them down at the bottom.  A simple and easy card!!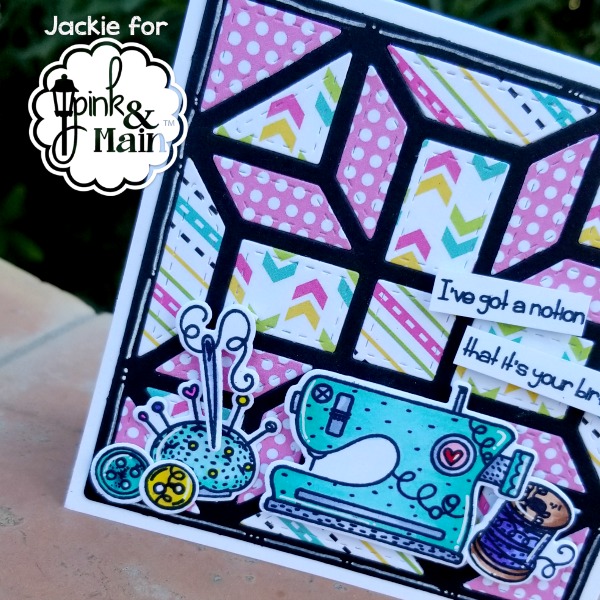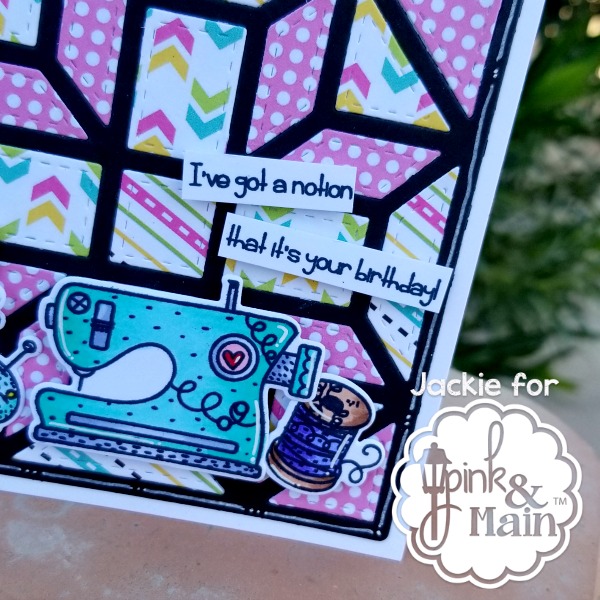 I hope you have enjoyed this card!!  Until next time!!