Hi,
after simple cards I am here again with mixed media card. New released flower stamps are so great for mixed media!
For my card I used Doodled flowers and Hummingbirds (for sentiment) and Banner alpha (for background stamping).
The first step was apply on watercolour paper white gesso  than crackling paste (on some parts of paper) and than structure paste through old wall stencil, than I used Stampendous enamel embossing powder straight onto wet structure. For all quick drying, embossing etc I use craft heat gun.
Than I played with new Tim Holtz crayons, oh they are just perfect! I scribbled colour onto nonstick sheet and applied it with wet  brush, to colour background. Than I took stamps and brown Archival ink and I stamped different images. You really do not need any special mixed media stamps for example stamp set Banner alpha is great for background stamping.
Than I cut some paper stripes from scraps and glued them onto my base. Than I prepared flowers (Doodled flowers stamp set) – stamped images with Archival ink, coloured with Distress crayons and cut it out – easy and very cheap handmade embellishments.
And final step of building base of card was glue everything – paper flowers from my stash, die cuts leaves and flowers, string …
For more mixed media look than I used 3D matte gel and mica flakes and some micro stones etc.
Final splashes were made with Distress mica sprays and white gesso and with Distress crayons (mixed with water on craft sheet).
Do you like mixed media? Did you try some of mixed media techniques? Write me into comments I would like to hear it from you. I was afraid of mixed media I always though : oh I need many expensive toys, but not! As you can see you can play with almost anything.
Do you want me to make video tutorial of some mixed media card? I am not expert but when I will hear from you I will make some next time!
And here is my card and many detailed photos.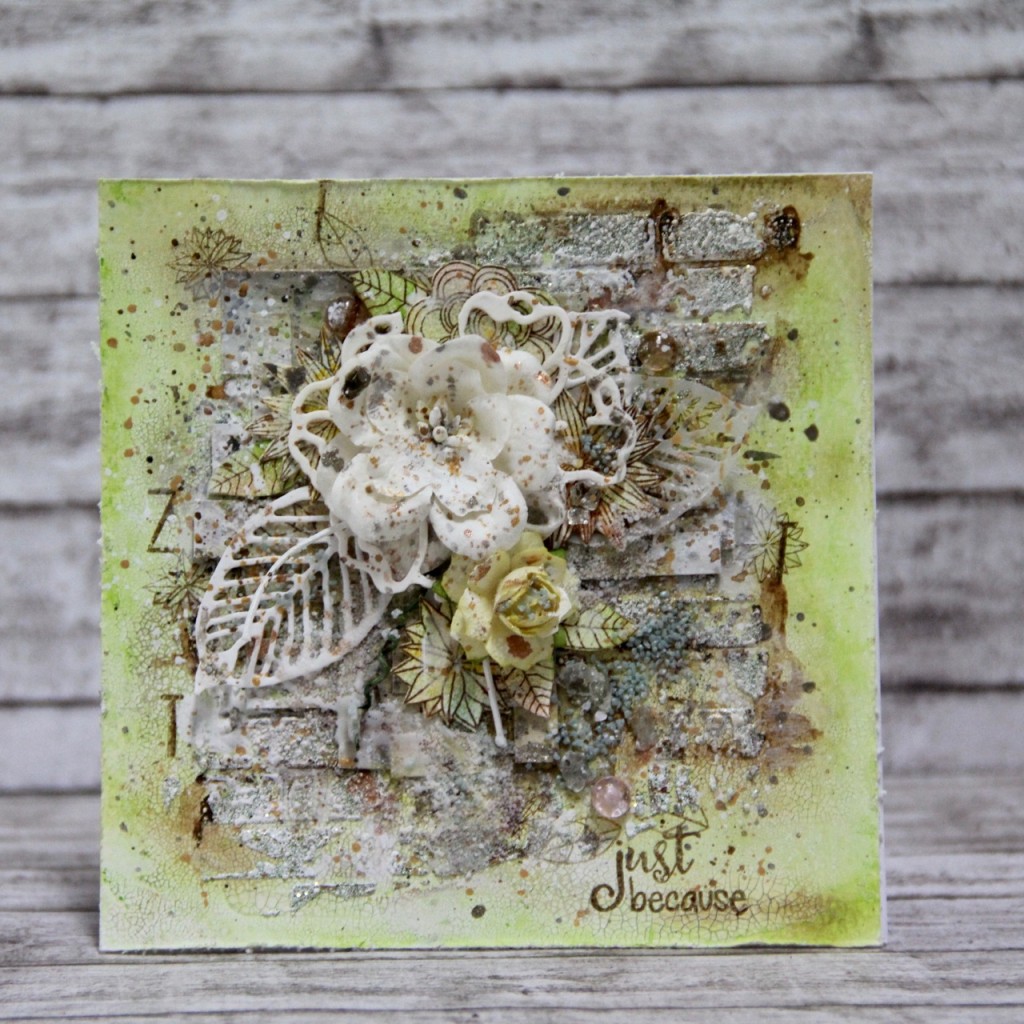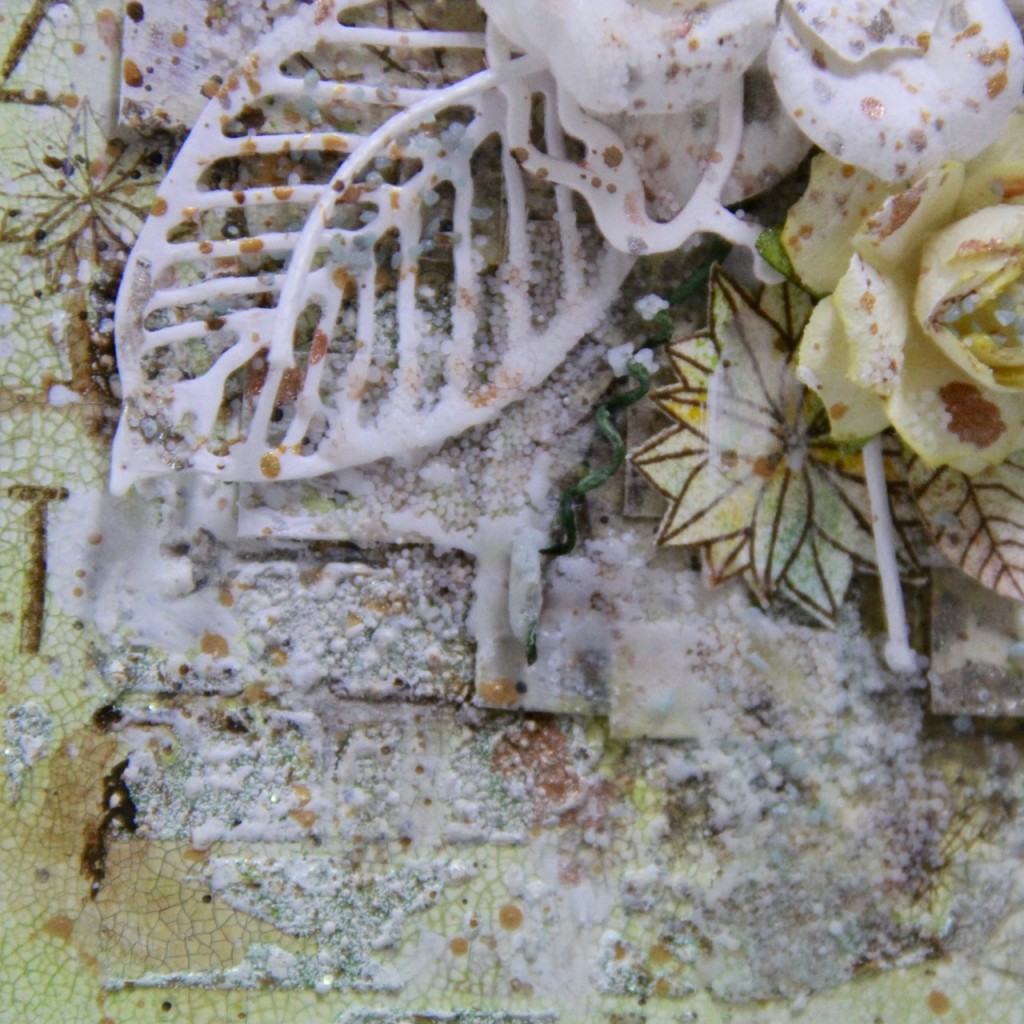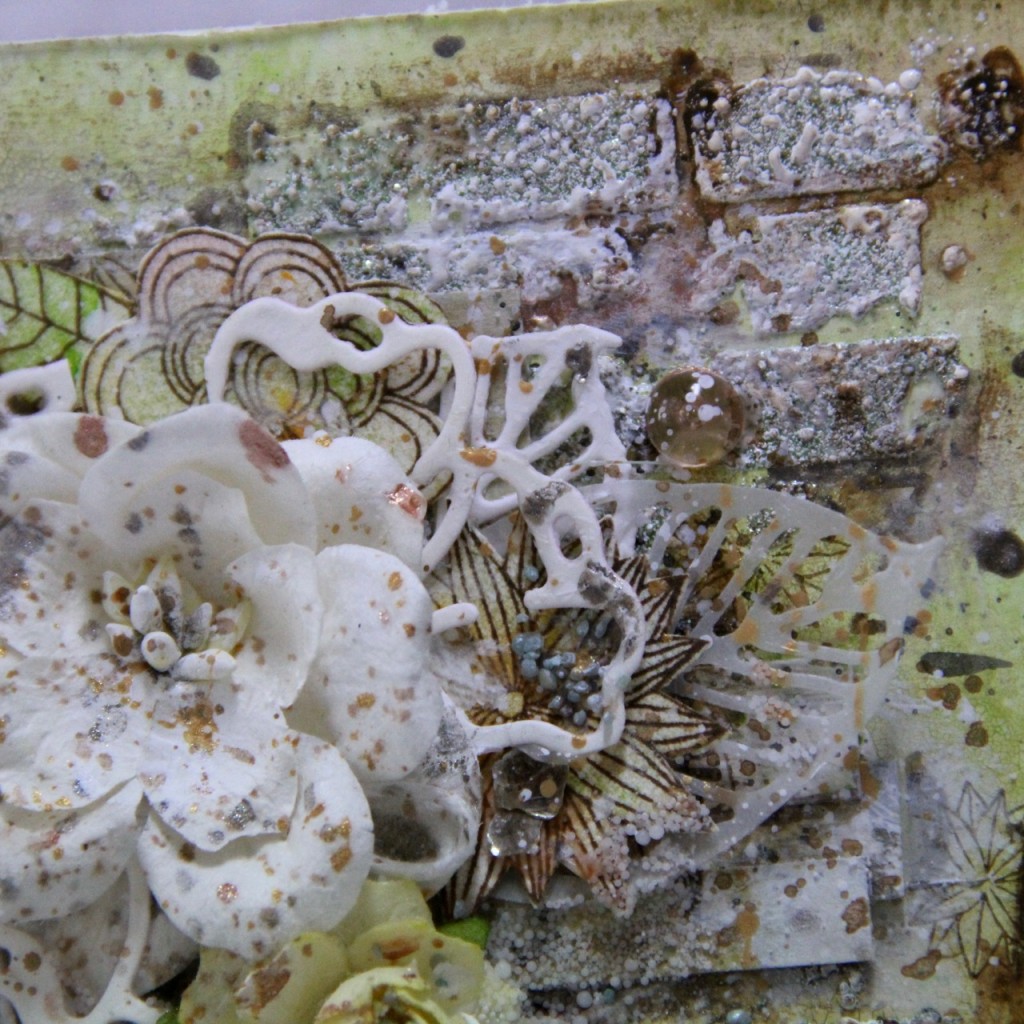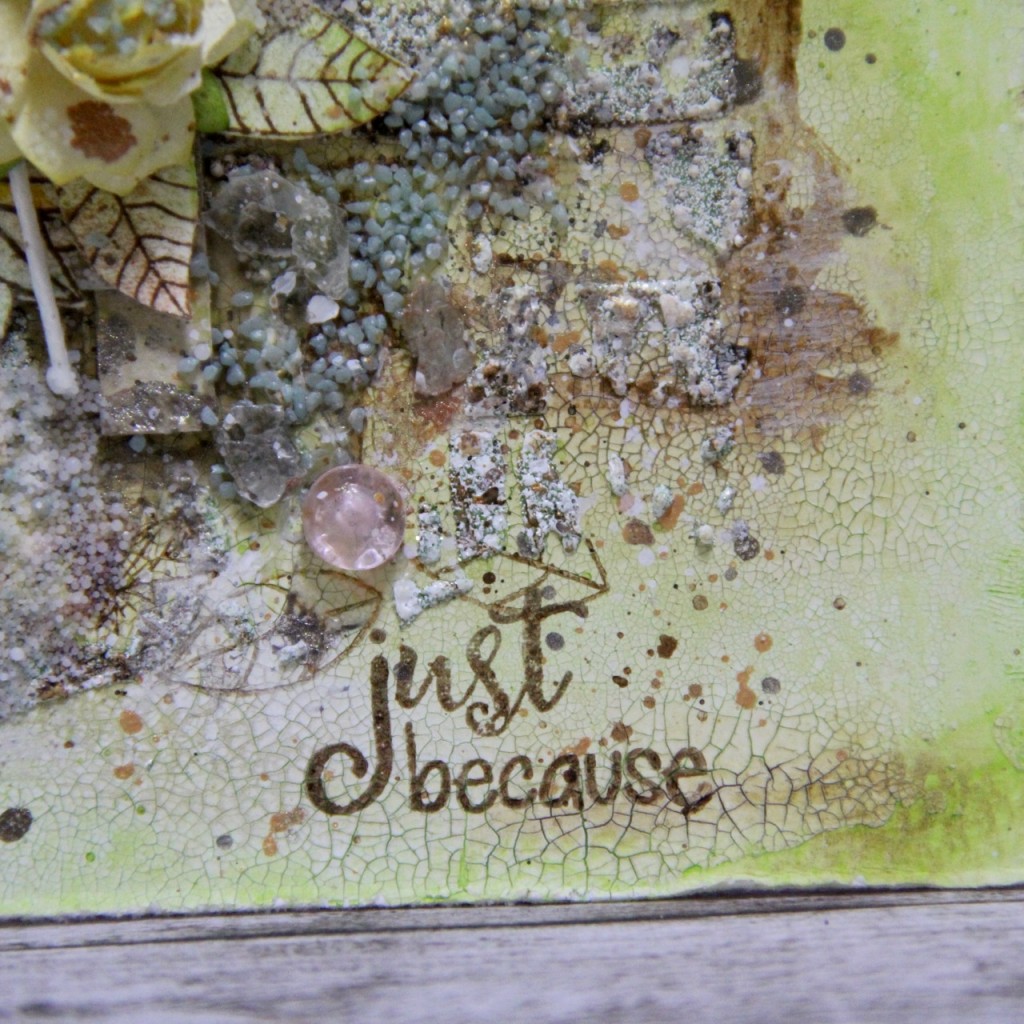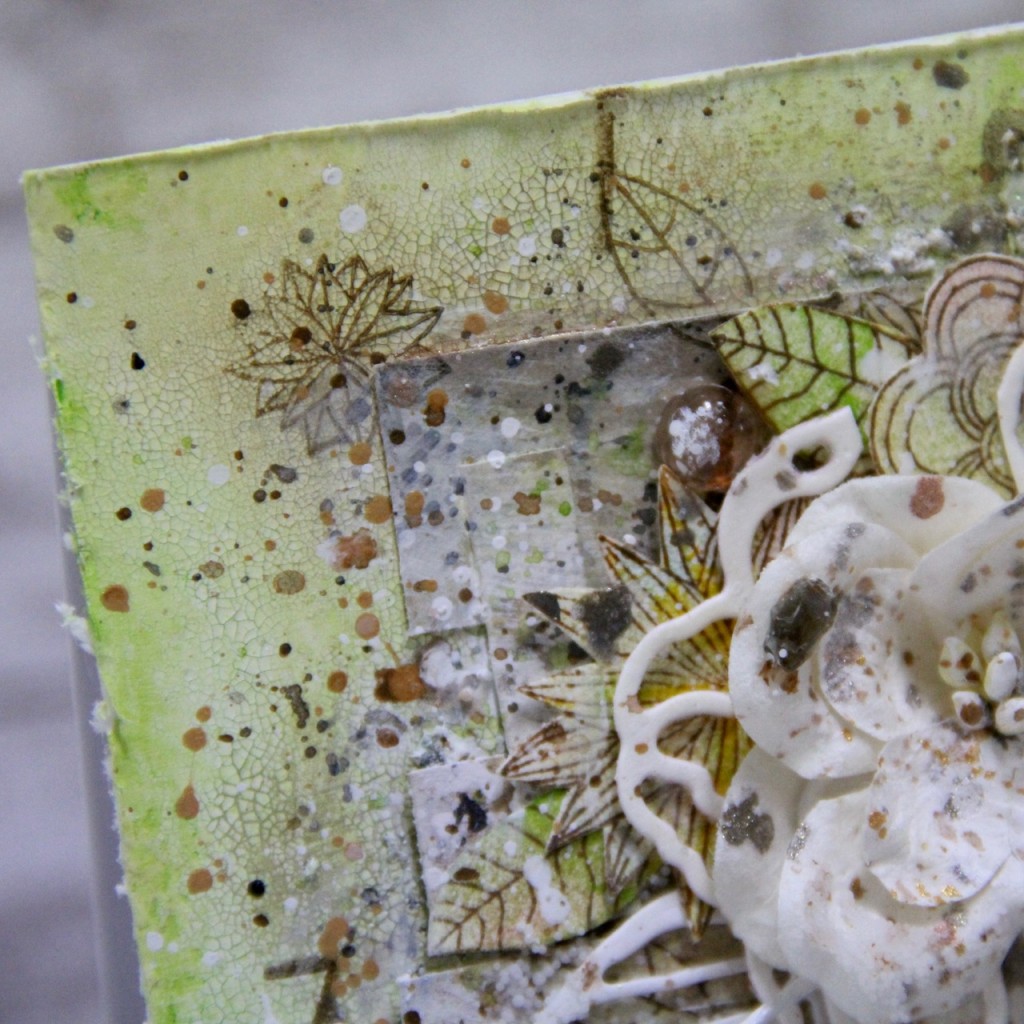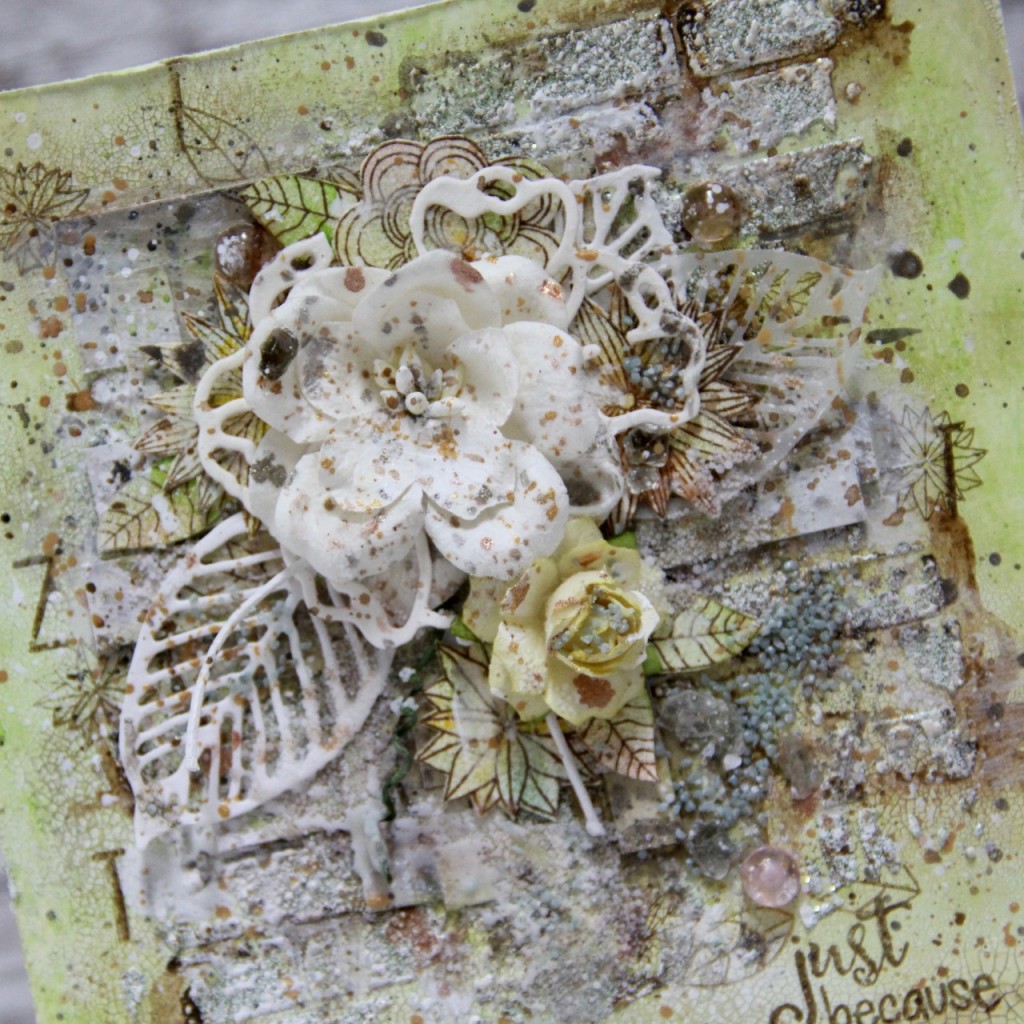 Have a nice day
Kate