Hello, Pink and Main fans and welcome back!! I'm sharing a card that is a little out of my comfort zone. It's a card with…masking!! I love the way masked scenes look but I rarely do it because a) I'm lazy and hate cutting masks, b) it's a lot of work for me to figure out what goes where, first hahaha!
But I gave it a shot today. Nothing too complicated just a simple scene with three images.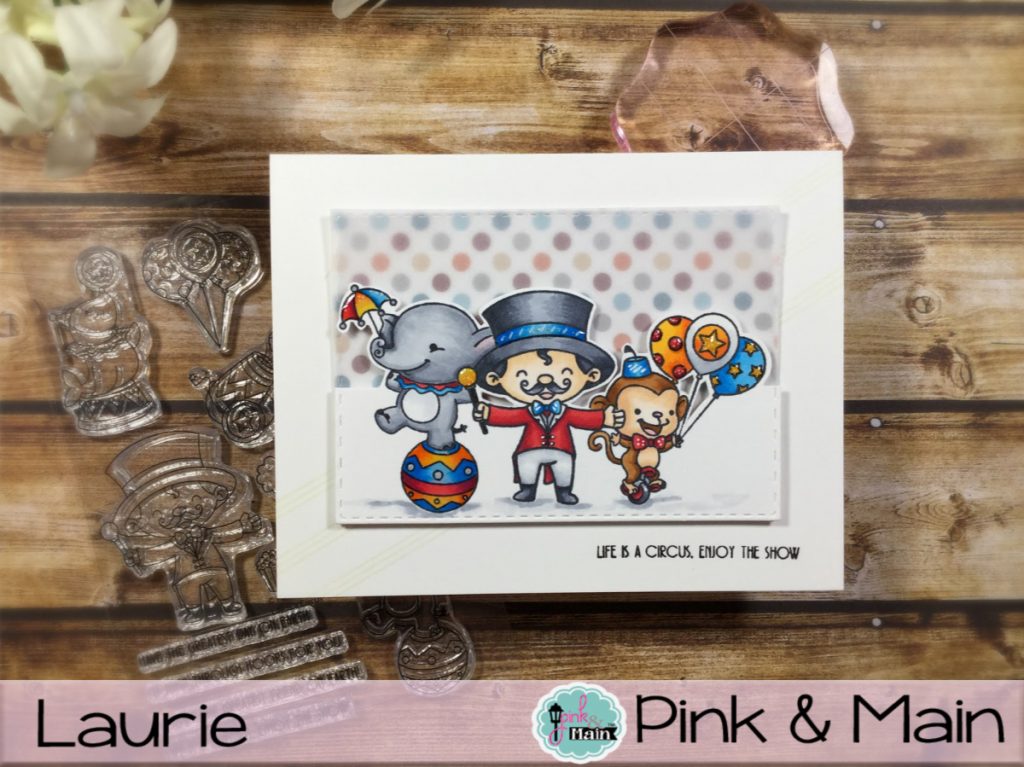 I started by stamping the ring master, masking him off, then stamping the sweet monkey and cute elephant. Only one mask required!! After colouring the images in with alcohol markers, I placed the panel in my trimmer and cut just up to the characters on each side. I then took my scissors and fussy cut around the top.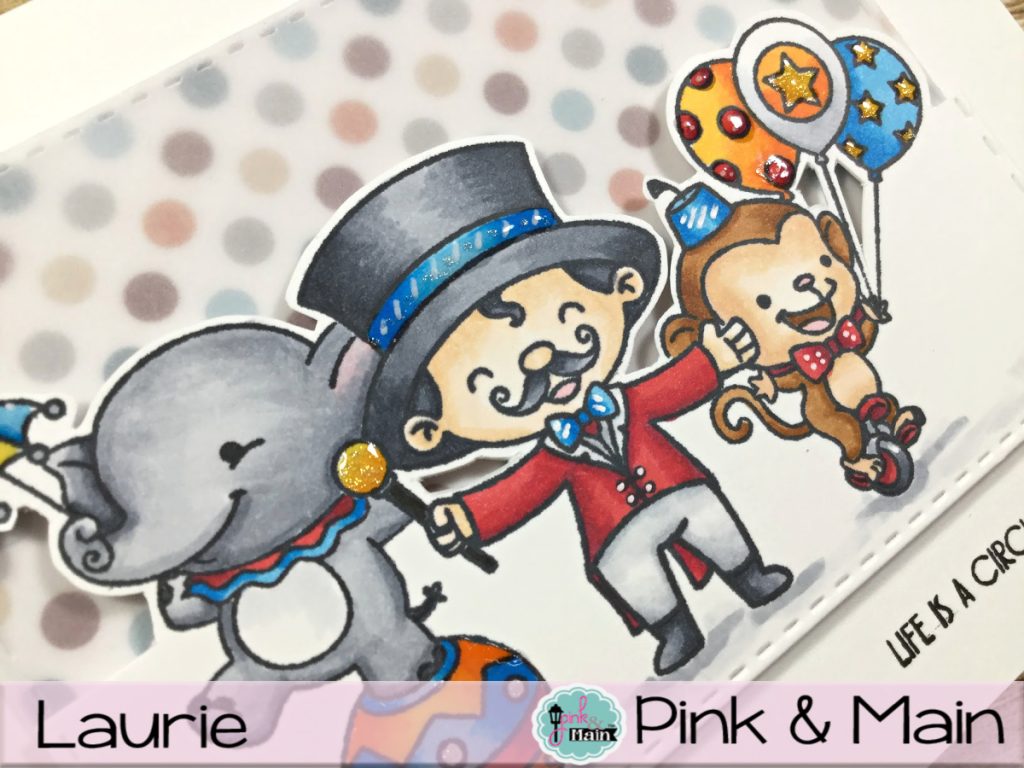 And because I'm a little obsessive, I took a craft knife and cut out under the balloons and by the ringmasters arm! Tedious, but so worth it!! I cut down the stamped panel with the 3rd largest die from the Stitched Rectangles Set 2. This gave a nice stitched edge.
I chose a polka dot piece of paper from the Pumpkin Spice paper pad. The colours were fairly close to the colours I used to colour but slightly off. To hide that, I added a vellum layer. Both the vellum and patterned paper were cut with the same rectangle die used on the focal piece.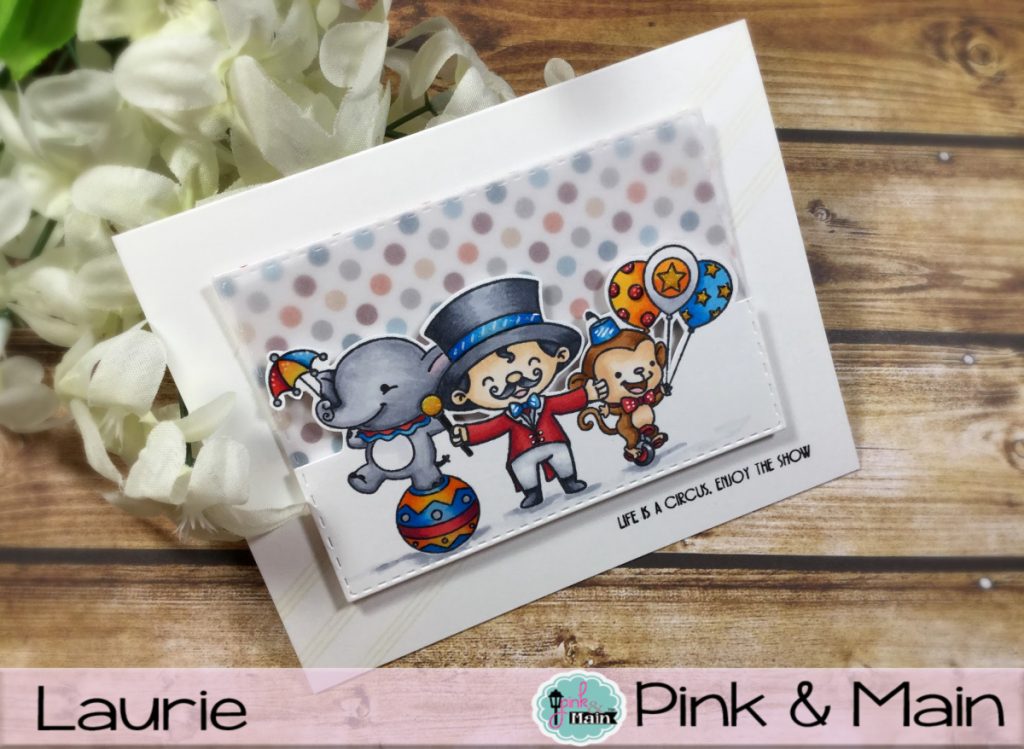 I attached the patterned paper and vellum with tape runner and used foam adhesive to adhere the scene. The whole panel was attached to a white card base. I added some sparkle pen and Nuvo Crystal Glaze to a few areas of the card and called it done!!
Thanks you so much for stopping by today!!
Laurie