Hello crafty friends!
It's Donna here. With Valentine's Day fast approaching, I thought I'd make a card to show my appreciation to my husband, who has been doing double duty this week as I've been down with the flu!
I decided to make the card in two different colour variations- traditional pink and red for Valentine's, and a softer, warmer palette too. Hubby has seen the cards (I'm sooo bad at keeping secrets!) and says he likes the more subtle version.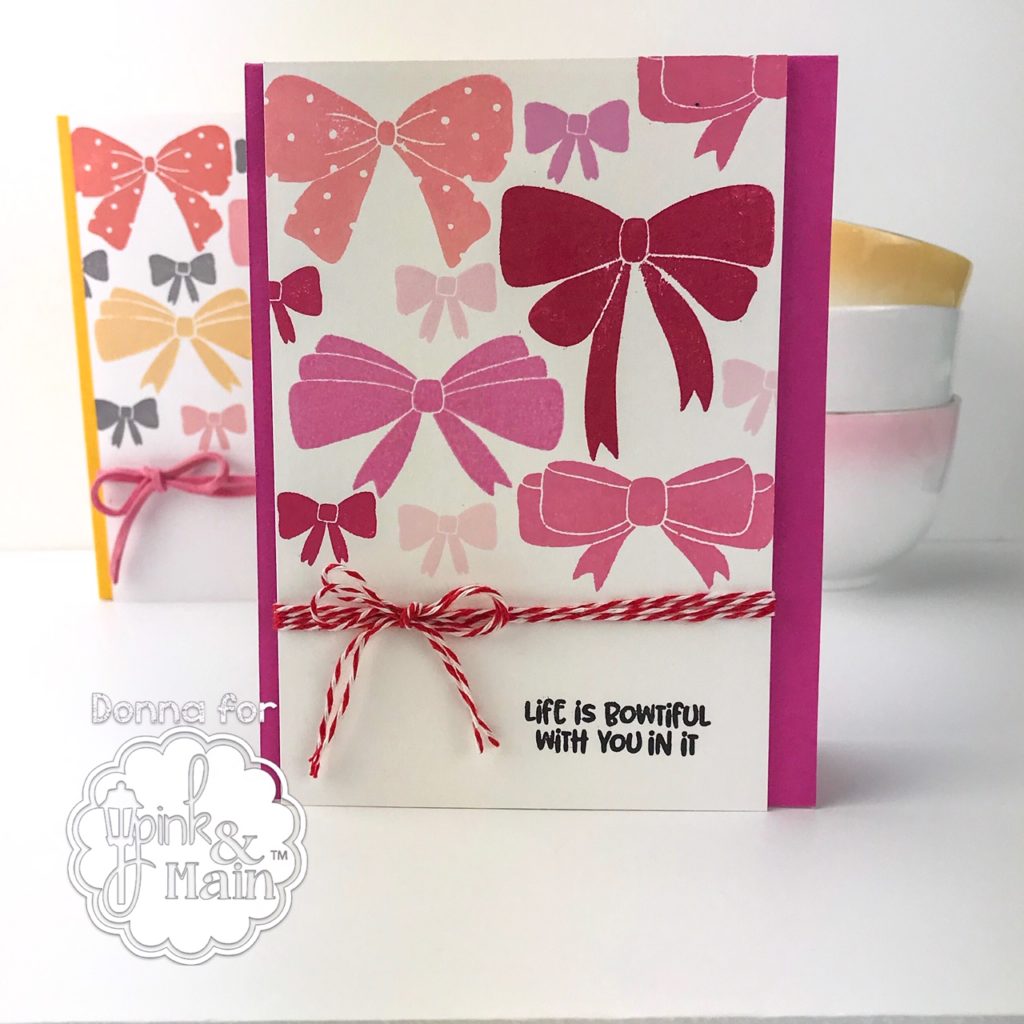 To make these cards, I cut a panel that was half an inch narrower than a regular card, but the same height. I then inked up the different bows from the Bowtiful stamp set and spaced them onto the card, starting with the bigger bows and filling the gaps with the smallest bow. I decided to keep all the bows upright for this card, and leave the bottom of the panel blank, ready for the sentiment.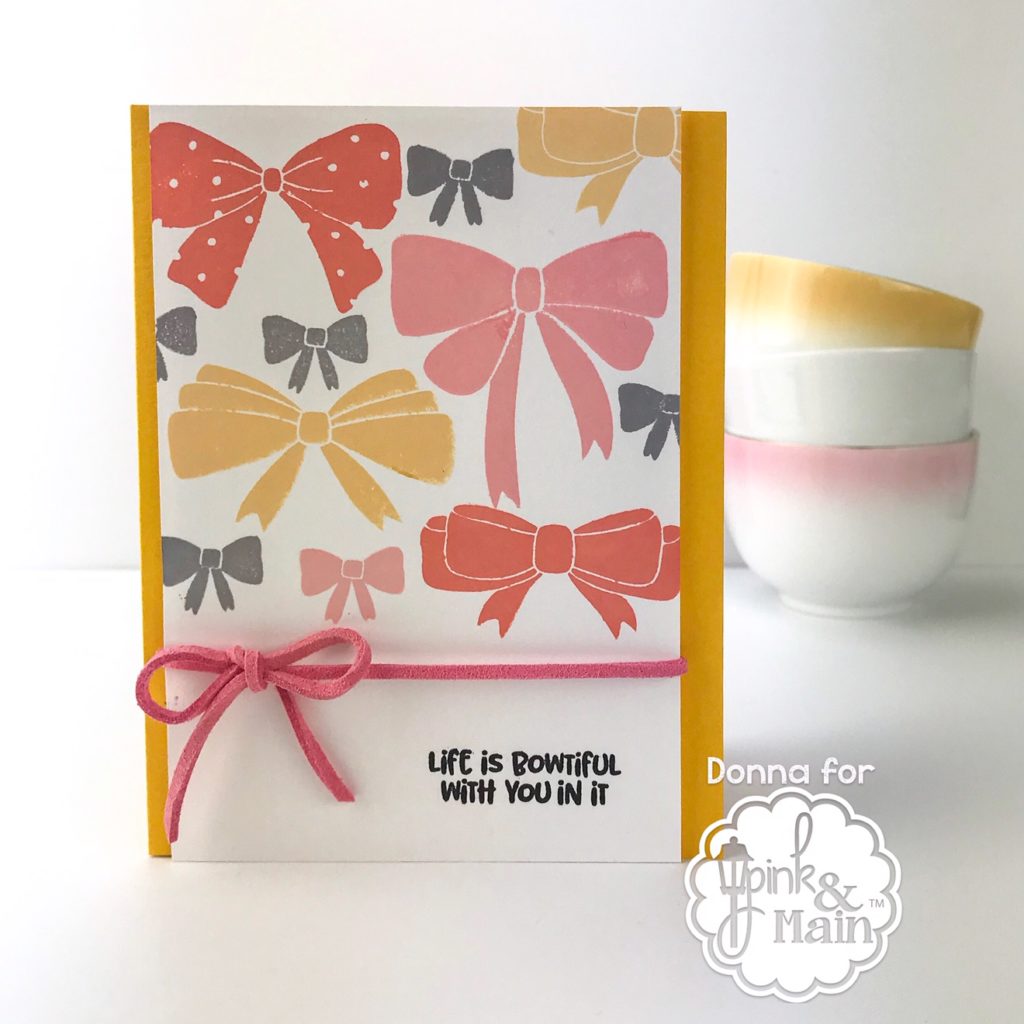 Once I was happy with the arrangement, (that sounds simple, but actually, there were quite a few failures along the way), I stamped the sentiment, and tied a bow onto each panel using twine (the red/pink card) or a leather strip (the yellow/orange card).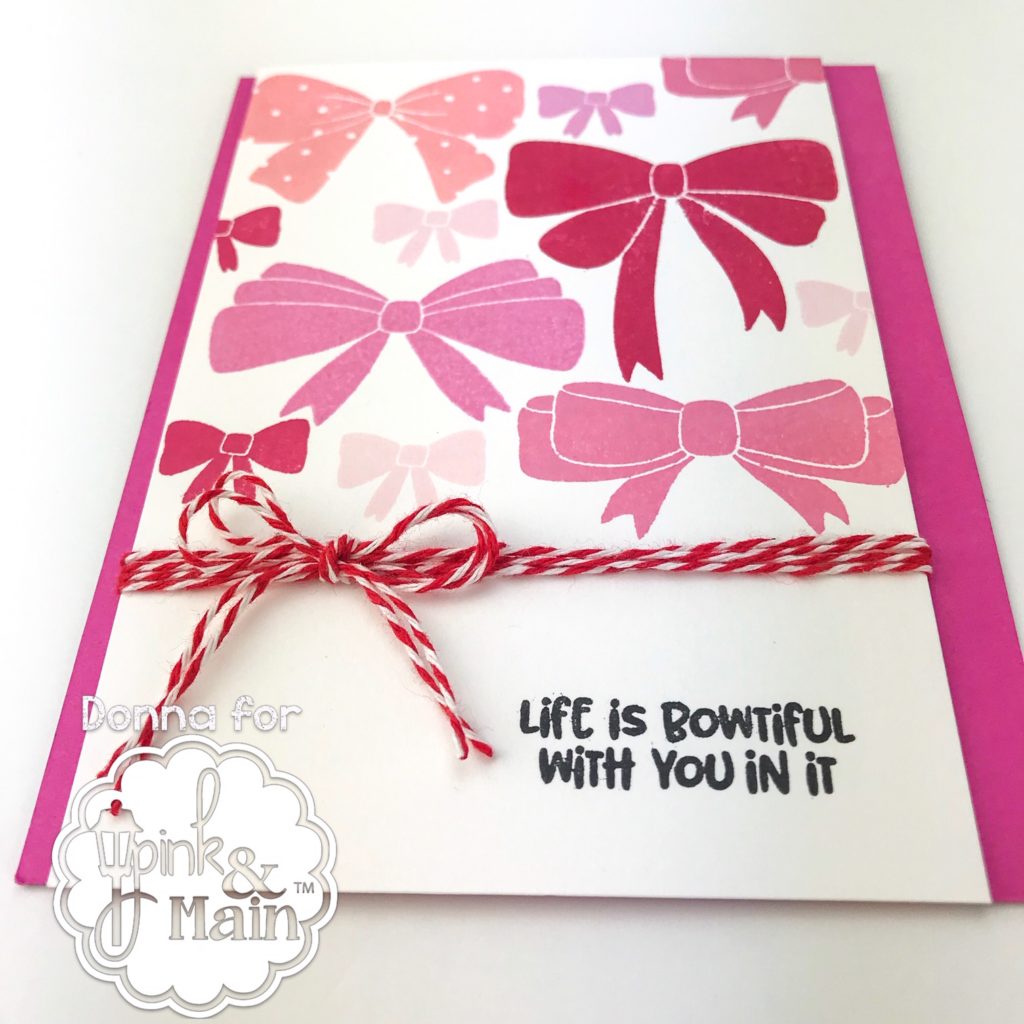 Finally, I popped the panel up onto brightly coloured card bases, placing the panel slightly off centre, towards the left. These bows stamped beautifully, and the fine detail of the white space between the parts of the bow shows up so well. It was a lovely set to play with, and I can see many more bow cards in my future!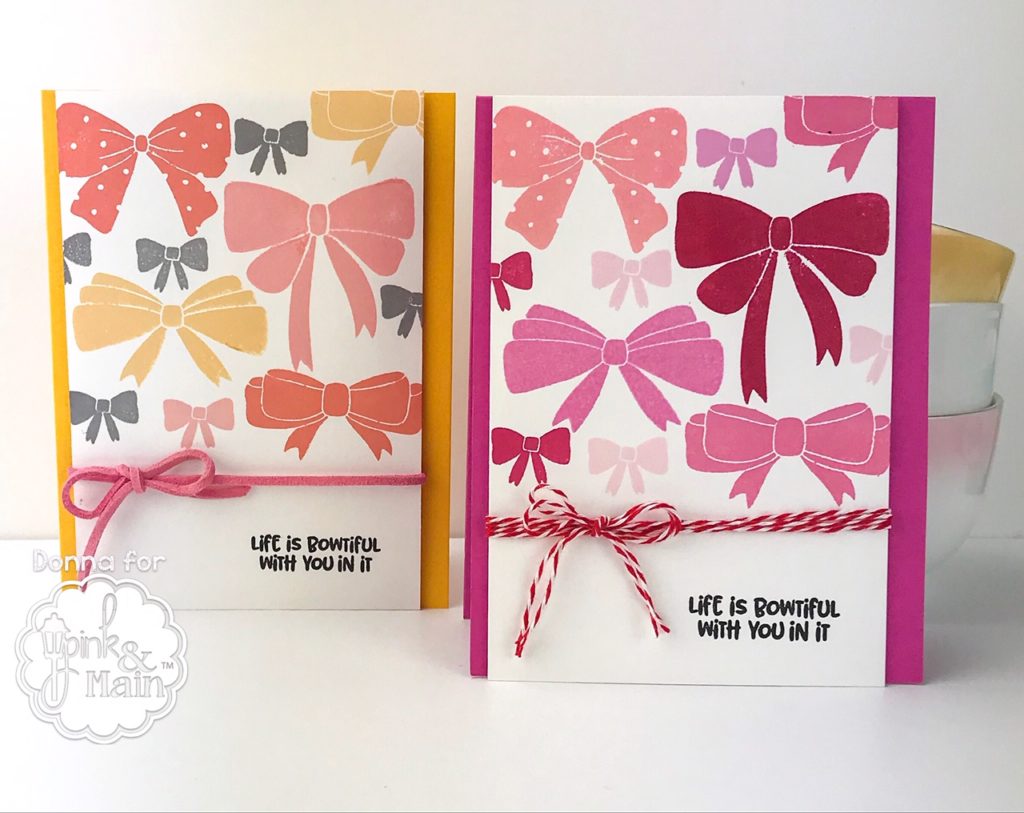 I hope this has encouraged you to grab this stamp set and get creative! The next time I chat with you, I will be using the wonderful January release. You are going to love it!
Until then,
Blessings,