Hello Crafty Friends! DT Member Mitsyana Wright here!! I've been thinking of my BFF lately and all the crazy stuff we used to together. And it's times like this I really miss her. You know you have a friend for life when no matter how far away you live or how long you haven't spoken to each other you always seem to pick up where you left off… as if you've never left each others side. Yup, am lucky to have a bestie like that!
So for today's project I decided to make my bestie a quick note to tell her I miss her and was thinking about her!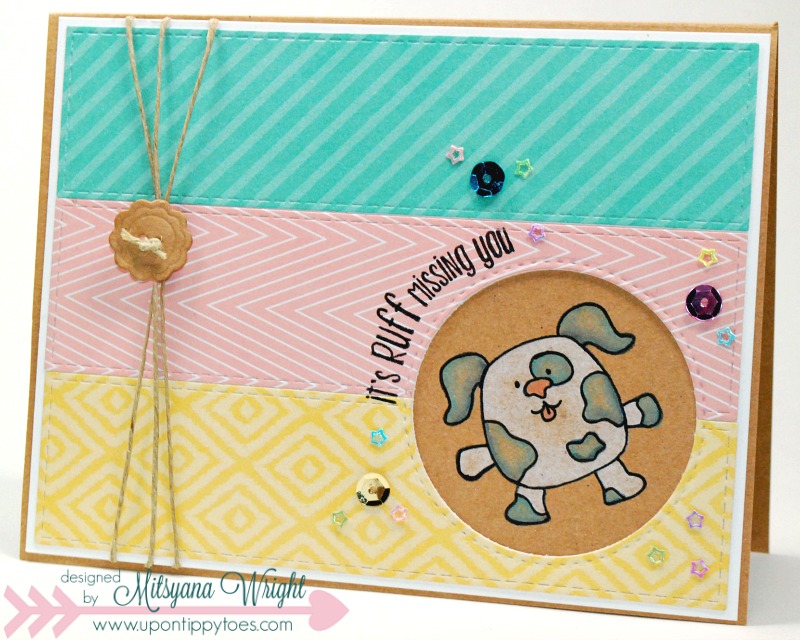 I stamped my image onto craft cardstock and colored with color pencils and low-odor mineral spirits. The set I used to make this card I used a set called Lucky Dog. Ain't that doggy the sweetest EVER?!!
And, it's Pink and Main's FREEBIE of the Month (With purchase of $30 or more). How stinkin AWESOME is that?!! EEEKK!! So all you need to do to get this cutie-patootie is make an order of $30 more (before shipping) and this set gets thrown in with your order for FREE!! But only while supplies last… so hurry and get your order in before they are gone!!
Happy Shopping & CRAFTING!!
~ DT Mitsy