Who is ready for Spring?? Me, me, me!!! Today I am sharing with you a fun card using the newly released stamp set Joyful Easter.
1. I used a pink A2 sized card. Adhered a 4 x 5 1/4 piece of patterned paper (Beach Babe paper stack),
2. Colored the bunny image using my new watercolor brush pens, watercolor paper, and paint brush. I drew in the grass at the bottom for some detail. I actually masked the Easter eggs to apply more on top then stamped just the little chick from the other image right on the tippy top. It's a balancing act! Cut that out using our oval nesting dies. Which, by the way, are a really awesome investment. What I like about them is they are much more narrow then others I have seen. This can make for some cool and different cards.
3. Popped up the oval by running thin foam, three times, in a slightly smaller size through my Vagabond. Layered them on top of each other after running them through my trusty Xyron machine. No better adhesive to get full coverage. Also cut out an additional bunny head for a little pop. Finished it off with our new glossy dots…And voila…?
As always the links are at the bottom of the page.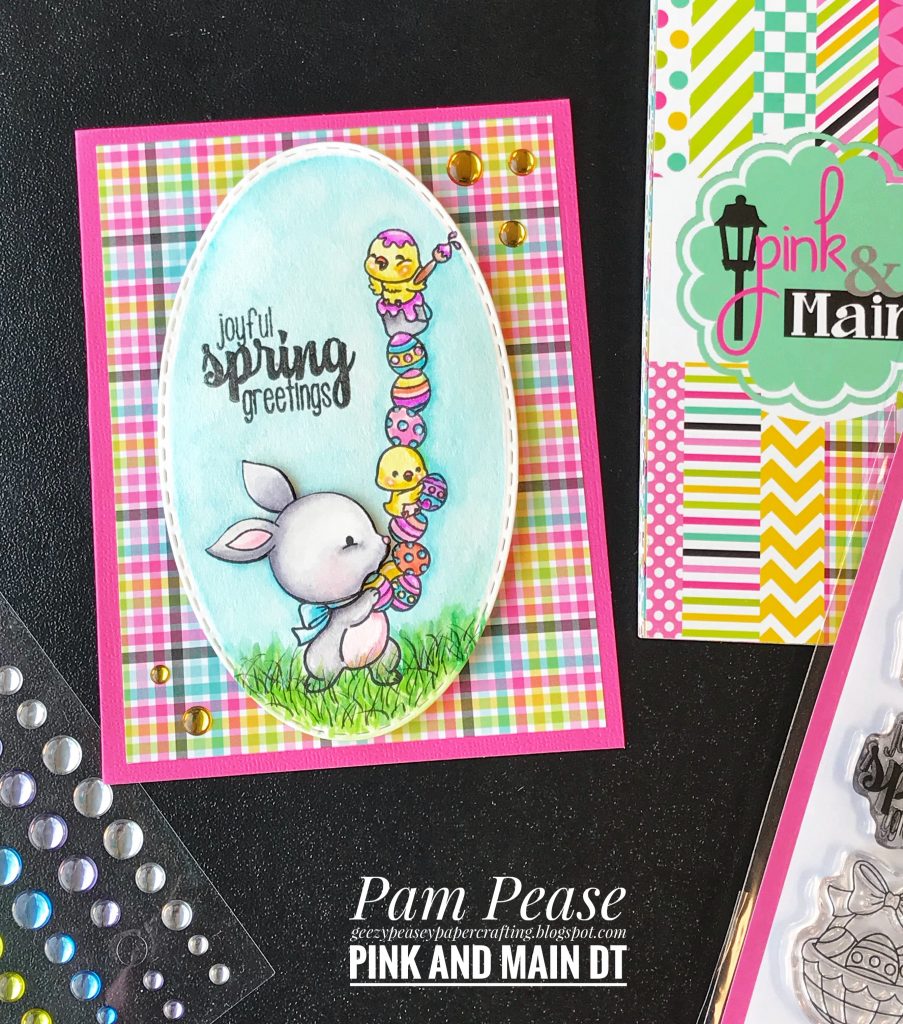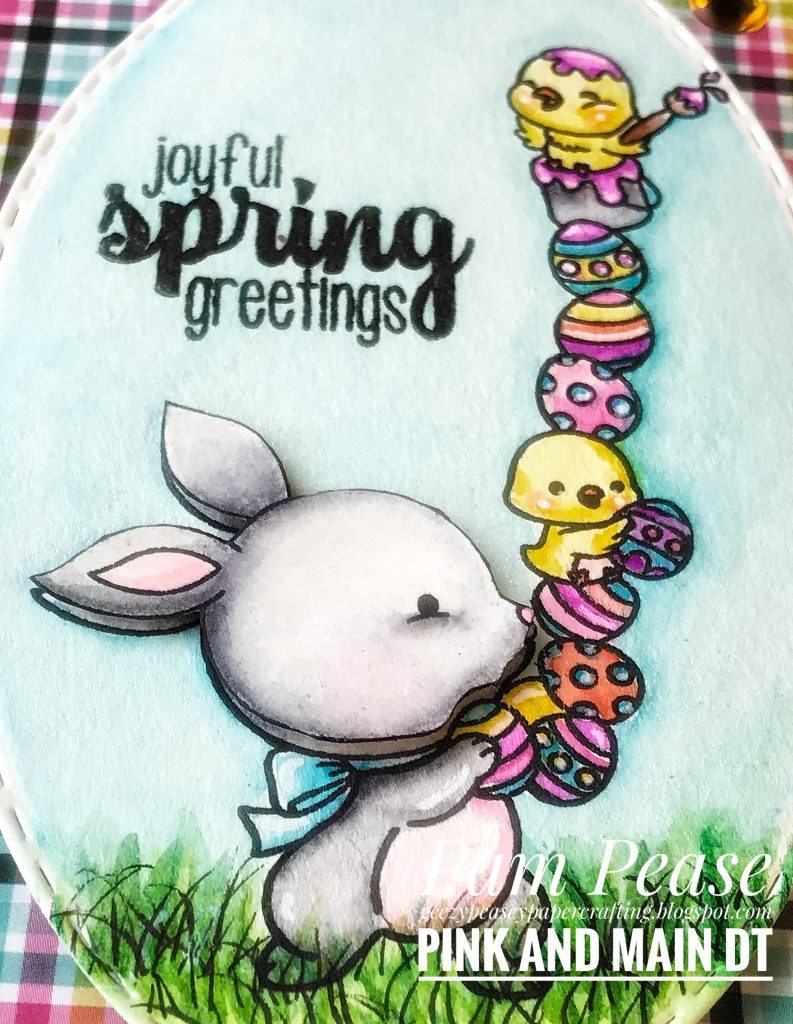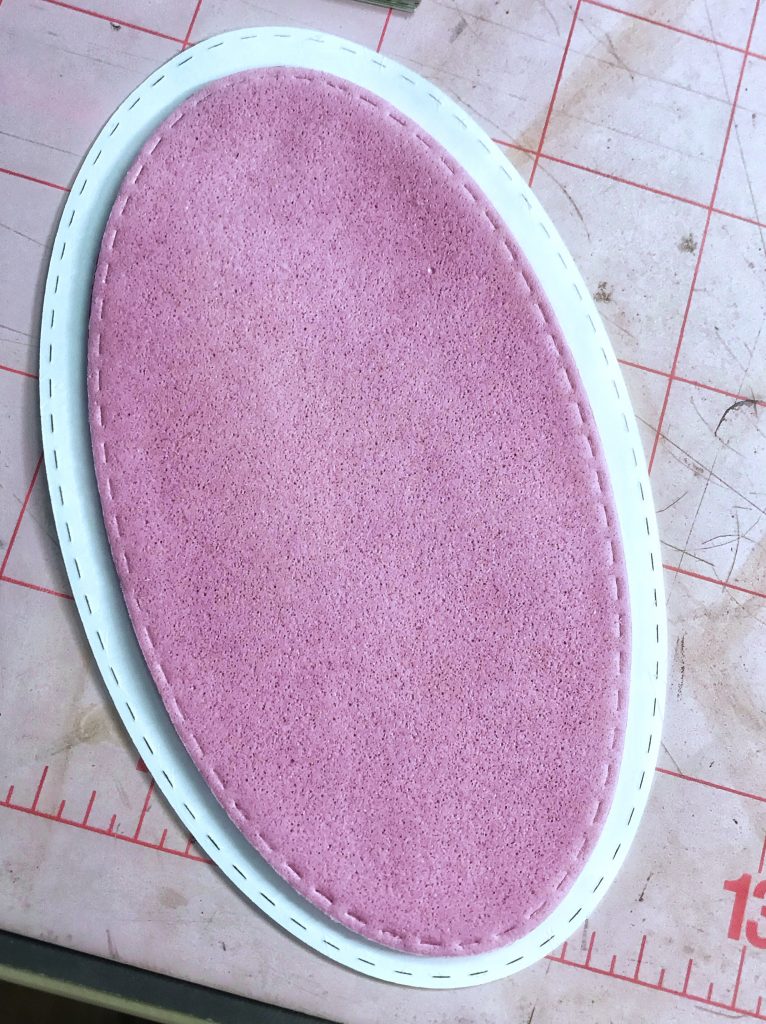 This shows how I cut out several foam ovals slightly smaller to help pop up the image evenly.
Pink and Main supplies used:
Joyful Easter Stamp Set, Joyful Easter Dies, Beach Babe 6×6 Paper pad, Rainbow glossy dots 
Additional supplies,
Hope you enjoyed the project. Please check out this and other projects on my blog MY BLOG
Crafty hugs,
Pam Pease ?