Hello! It's Donna here from donnaisplayingpaper, and I've been playing with watercolours this week.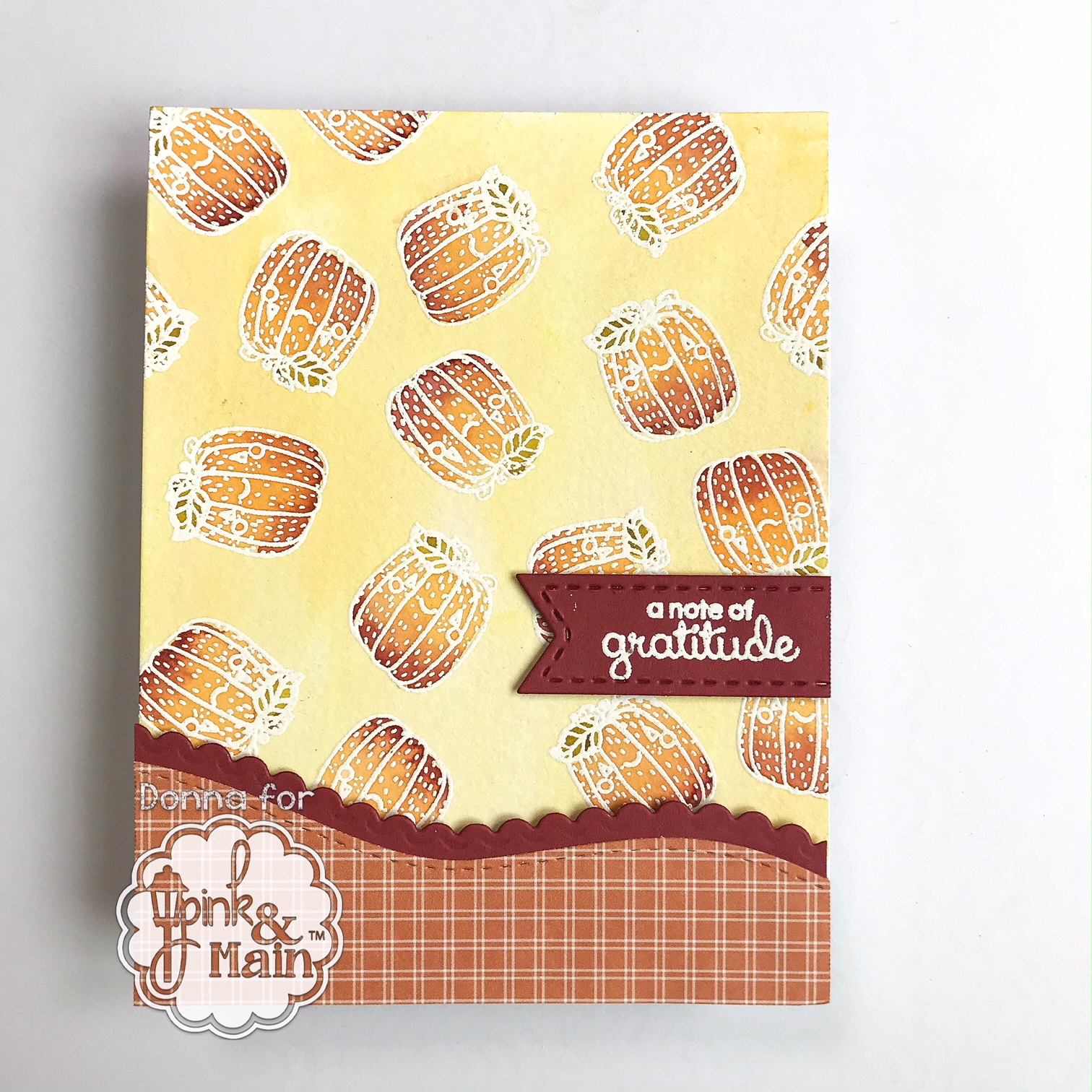 This lovely pumpkin is from the Season of Change stamp set, and it would be a great stamp to use for Halloween pumpkins as it has a cute little face on it. Today, I decided to ignore the face and watercolour a background using this image.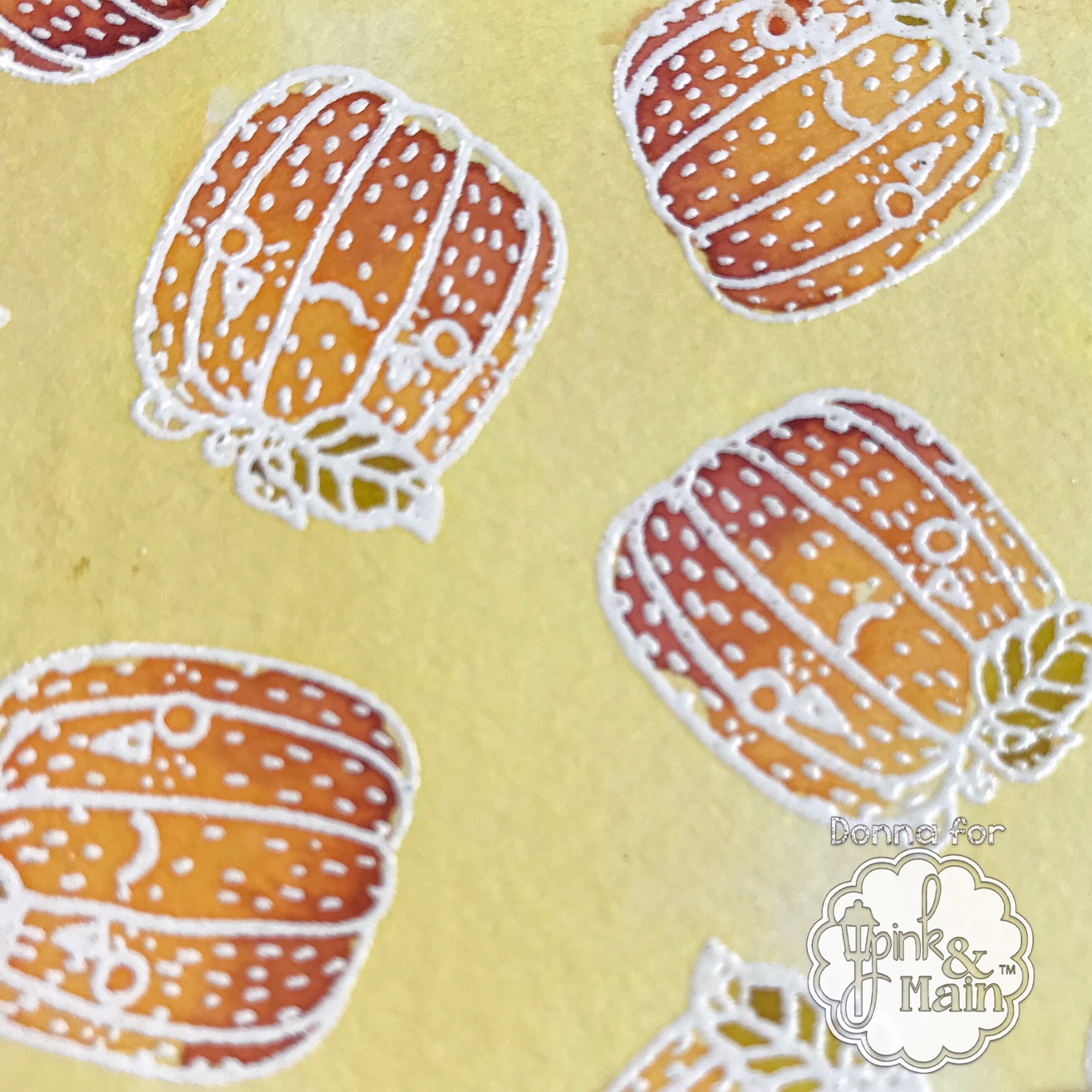 I stamped the pumpkins all over some watercolour paper, changing the angle each time, and heat embossing in white. I found that I had to do a few at a time, because they were very hard to see with just the embossing ink. I first painted the whole background in the soft yellow colour, including the pumpkins. I then went over with a light orange a dark orange, and a deep burgundy colour to shade each pumpkin. The leaves were painted using just a touch of olive green.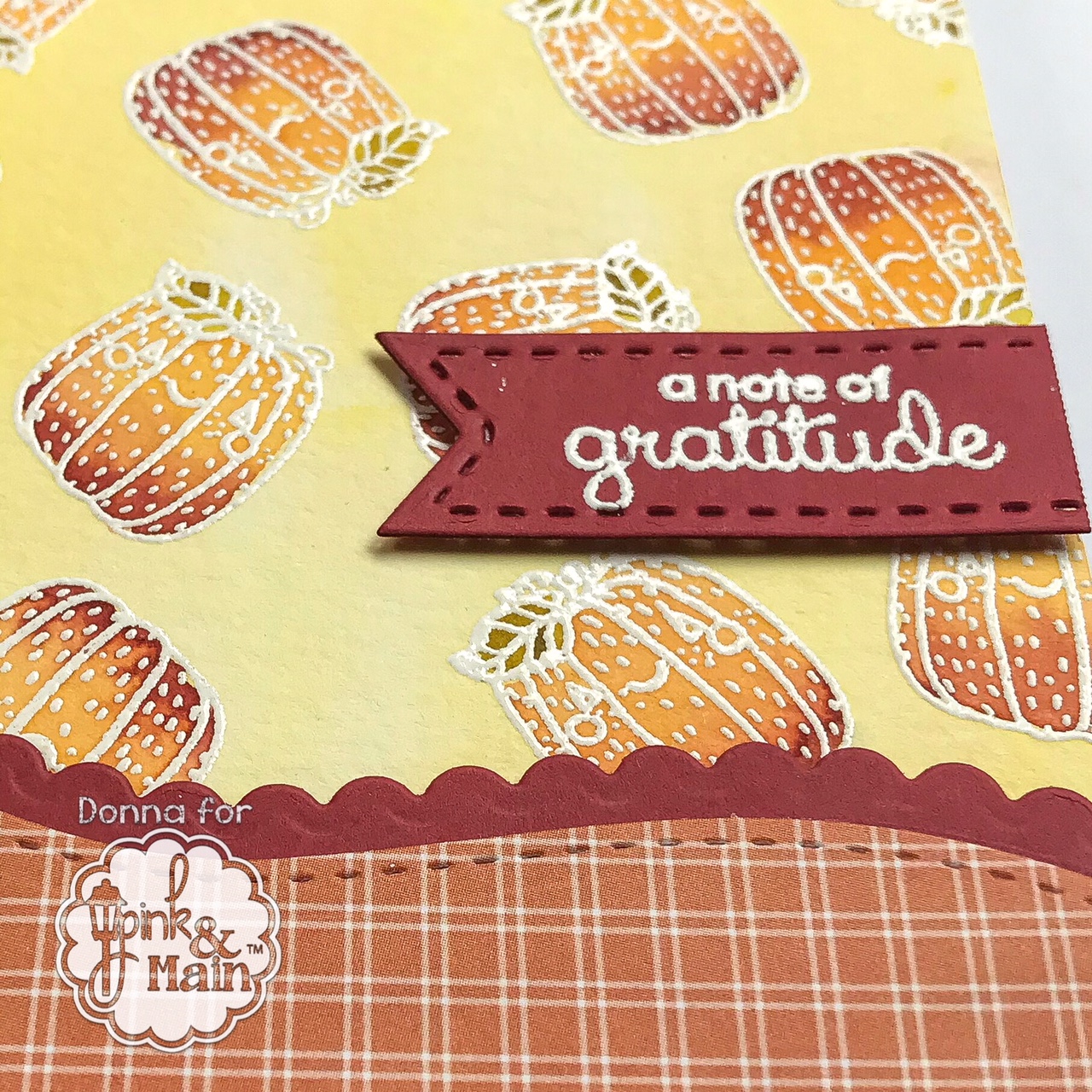 The sentiment comes from the same stamp set, and he banner was cut using the Sunny Cover die.
Finally I added the bottom panel, using one of the checks in the Pumpkin Spice Paper Pad which I cut with the dies in the Scallop Waves die set.
This finished the card. I have plenty of need for thank you cards at the moment, as all our new friends and colleagues in our new country are doing such a good job of taking care of us.
Until next time, happy crafting!
Donna