Hello crafty friends! It's Donna here again. Are you looking forward to Autumn as much as I am?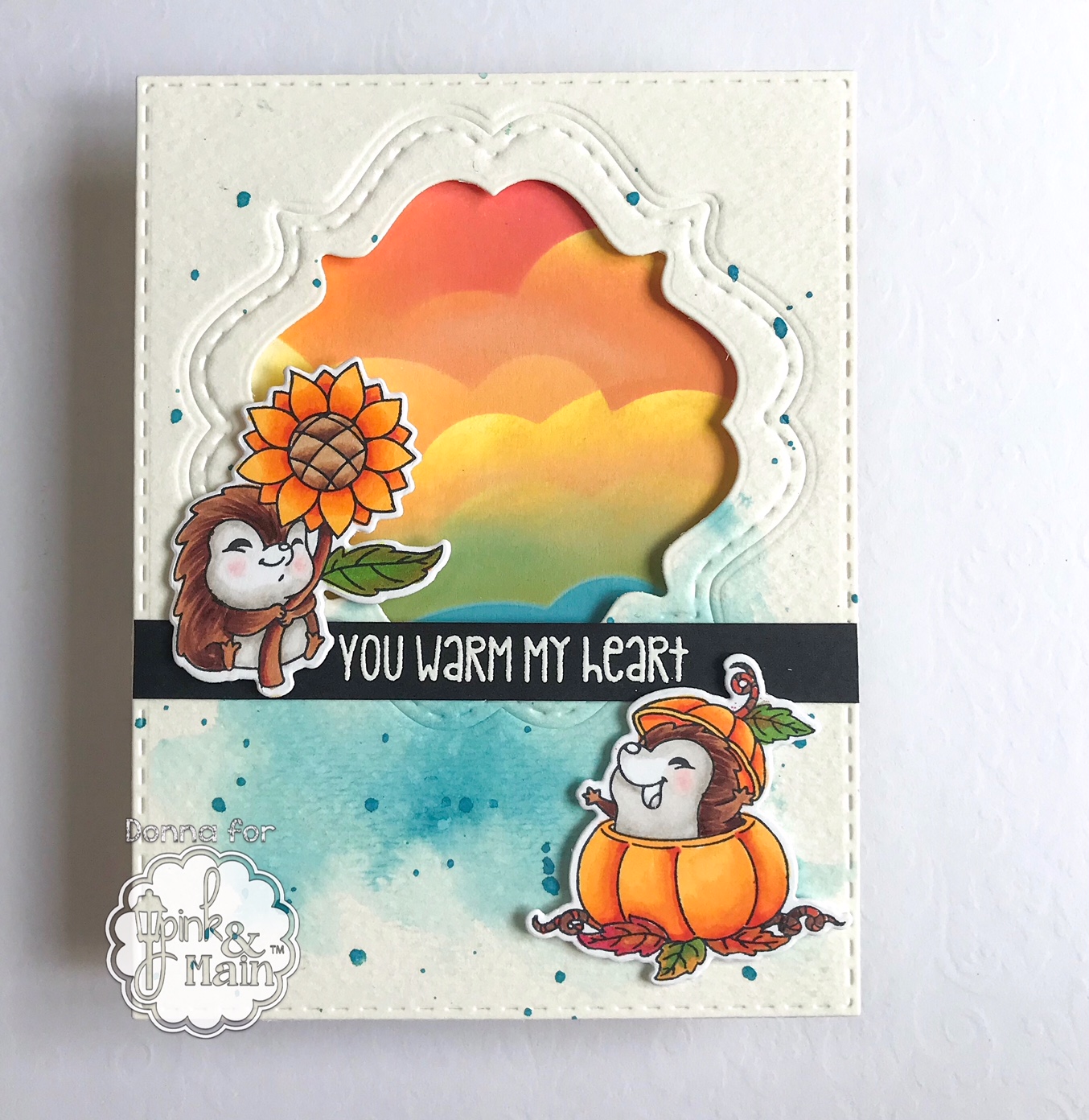 This week, I have used the wonderful Pink and Main cloud stencil but, instead of white or blue, I've made a sunset scene, blending a range of warm colours, as well as a little blue. I had a dream about this stencil before I even saw it – I couldn't believe it when two days after my dream there it was, looking almost the same as what I'd dreamt! (But I don't think I'm obsessed with paper craft, do you?)
I used the  Stitched Top Note Dies to both cut a window, and emboss around it, so that I could frame the cloud scene. The embossing gives such a lovely texture to the watercolour paper. Of course, I used the stitched rectangle die, as I do on almost every card I make!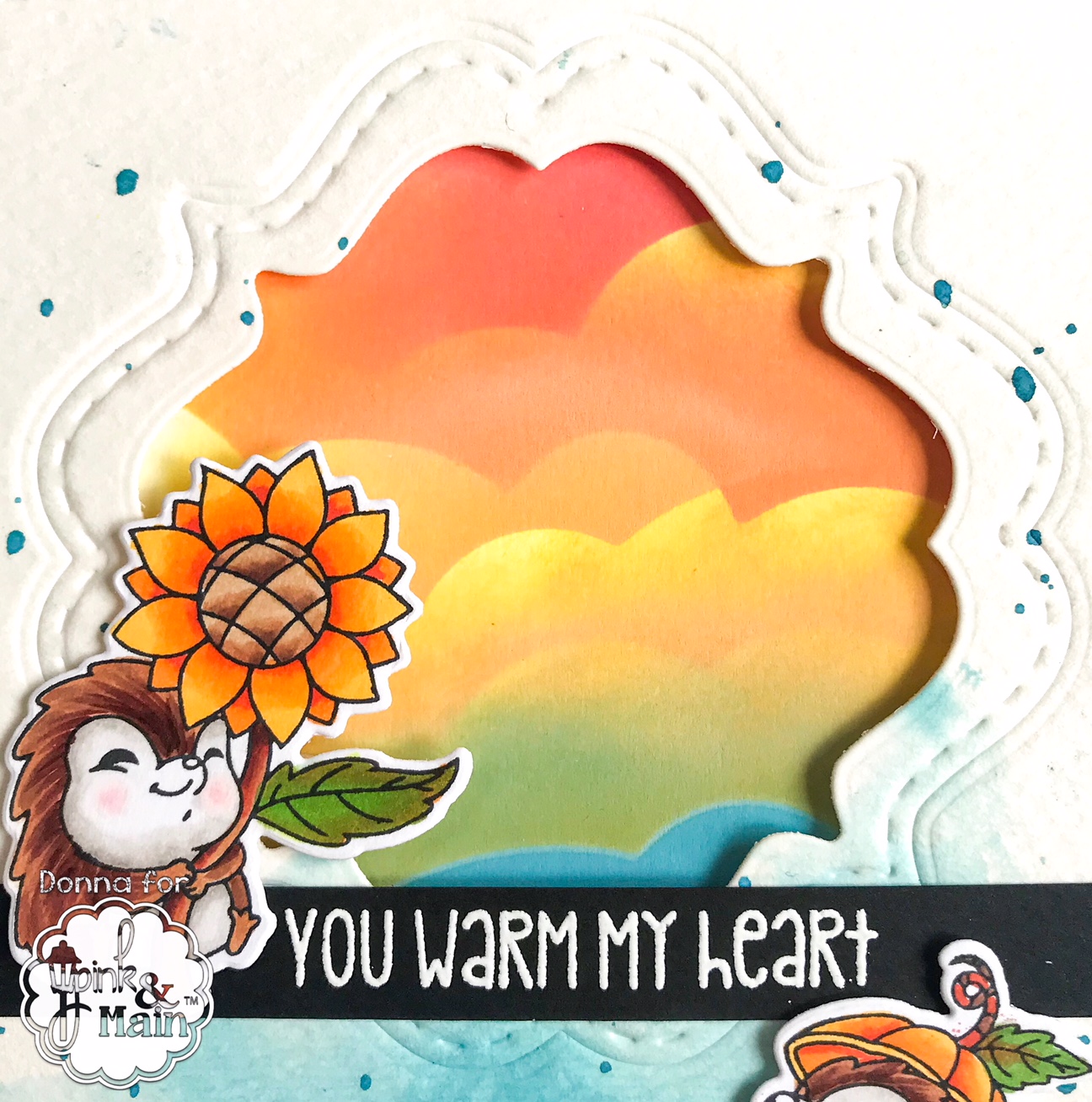 These two little cuties are from the Fall Friends stamp set, and so is the sentiment. I'm so in love with these little critters, they all look so happy with their lives! I did my colouring with Copic markers, which means that this card has ink blending, water colouring and Copic colouring too. Talk about more is more!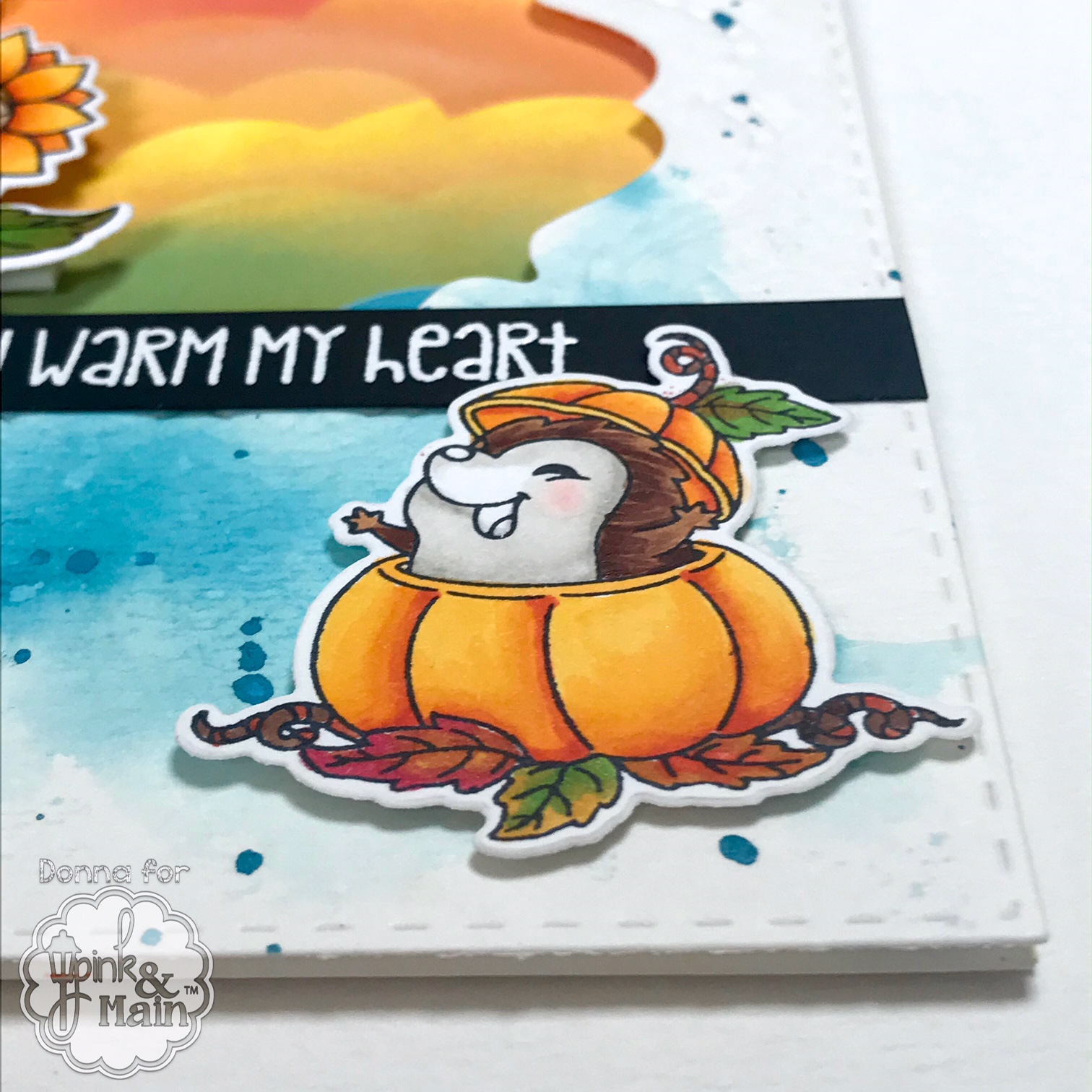 If we could just be as happy as this little hedgehog for a few seconds every day, wouldn't life be grand!
I look forward to sharing with you again soon – the September release is not that far away. Are you as excited as I am?
Until next time, may you be able to squeeze some crafty time into your days.
Blessings,