Hi there! It's Jeannie and I hope you had an amazing holiday weekend! Winter solstice just started and I adore all the amazing wintery stamp sets that have been released. Eskimo Kisses is such an adorable set and I especially love the bear that is included so I wanted the focus on the card to be him.
I wanted him in the bottom left hand side since I wanted him facing the white space to the right. I used the help of masking and ink to ground him. I also wanted to add a bit of interest behind the bear, so I used the Herringbone stencil and used a variety of colors, keeping in mind the colors being blended together.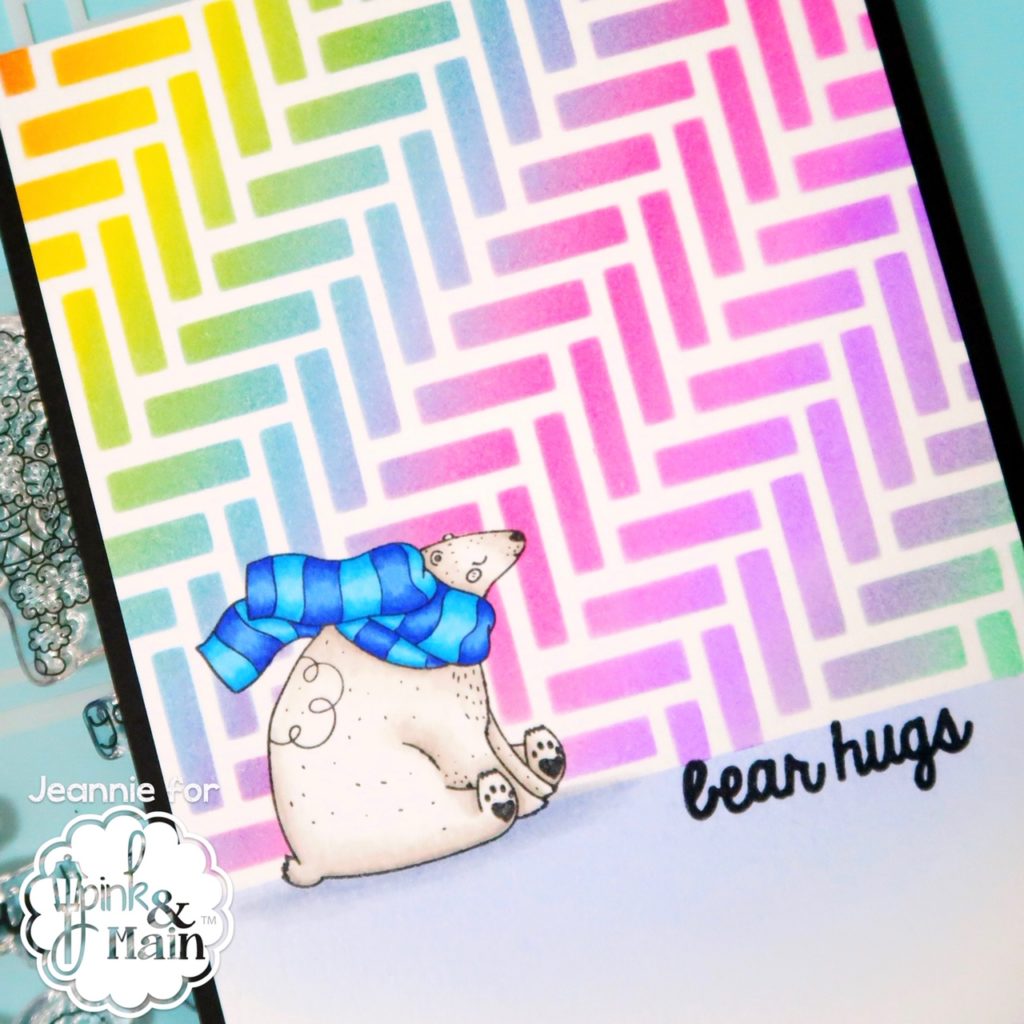 I really love how the background behind the bear looks. I definitely wanted to stay away from Christmas colors and went for a fun, colorful scene instead.
Lastly, I stamped the sentiment on the ground since I didn't want the words to compete with the stenciled background.
Such a simple card, but I just love how it turned out. The colors really make the bear pop since he's colored in white with the pop of blue for his scarf.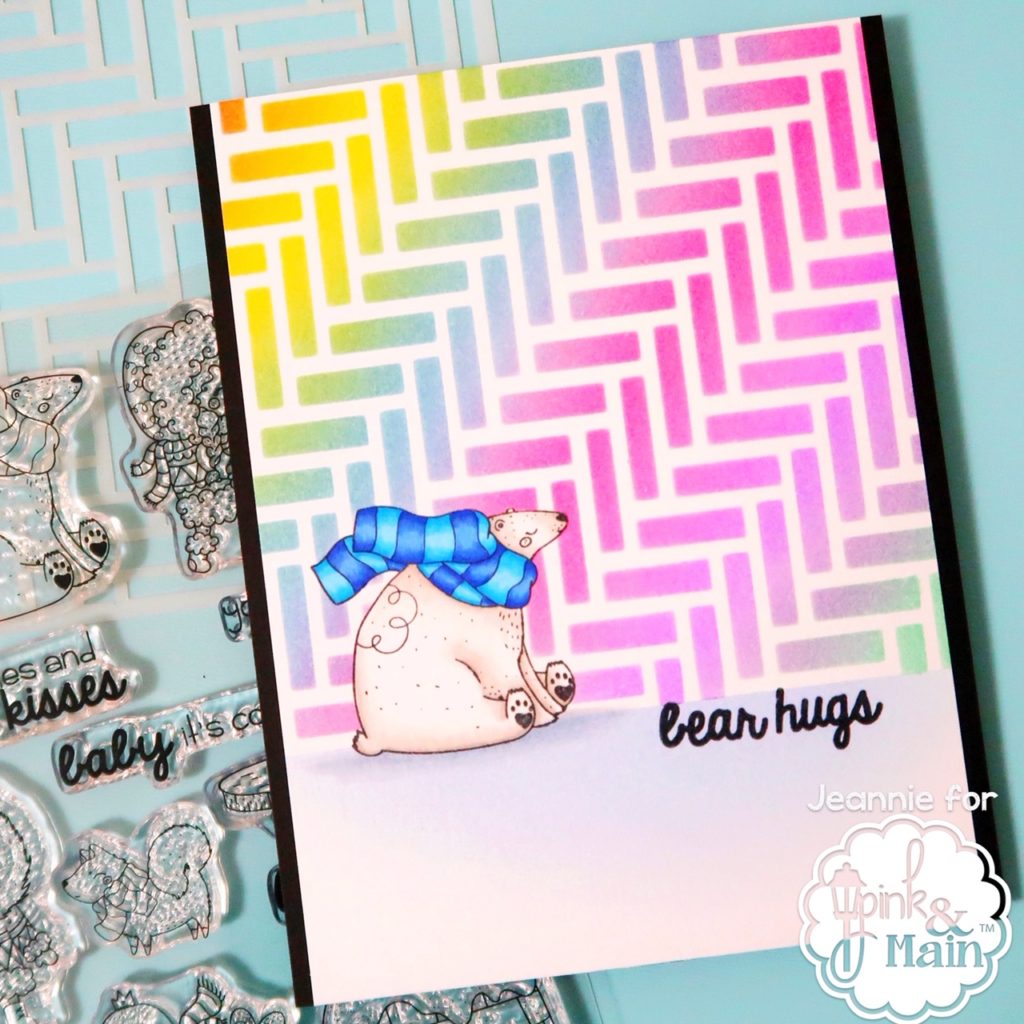 Hope you enjoyed this card as much as I did!