Hello from Japan!!!
It's Donna here, and the move is complete. I have gone from near freezing temperatures to sweltering, and have managed to find my crafting supplies. So here is the first card I've created in Japan.
The August release from Pink and Main is full of fabulous Autumn images, and I'm going to put in my best effort to use every one of them!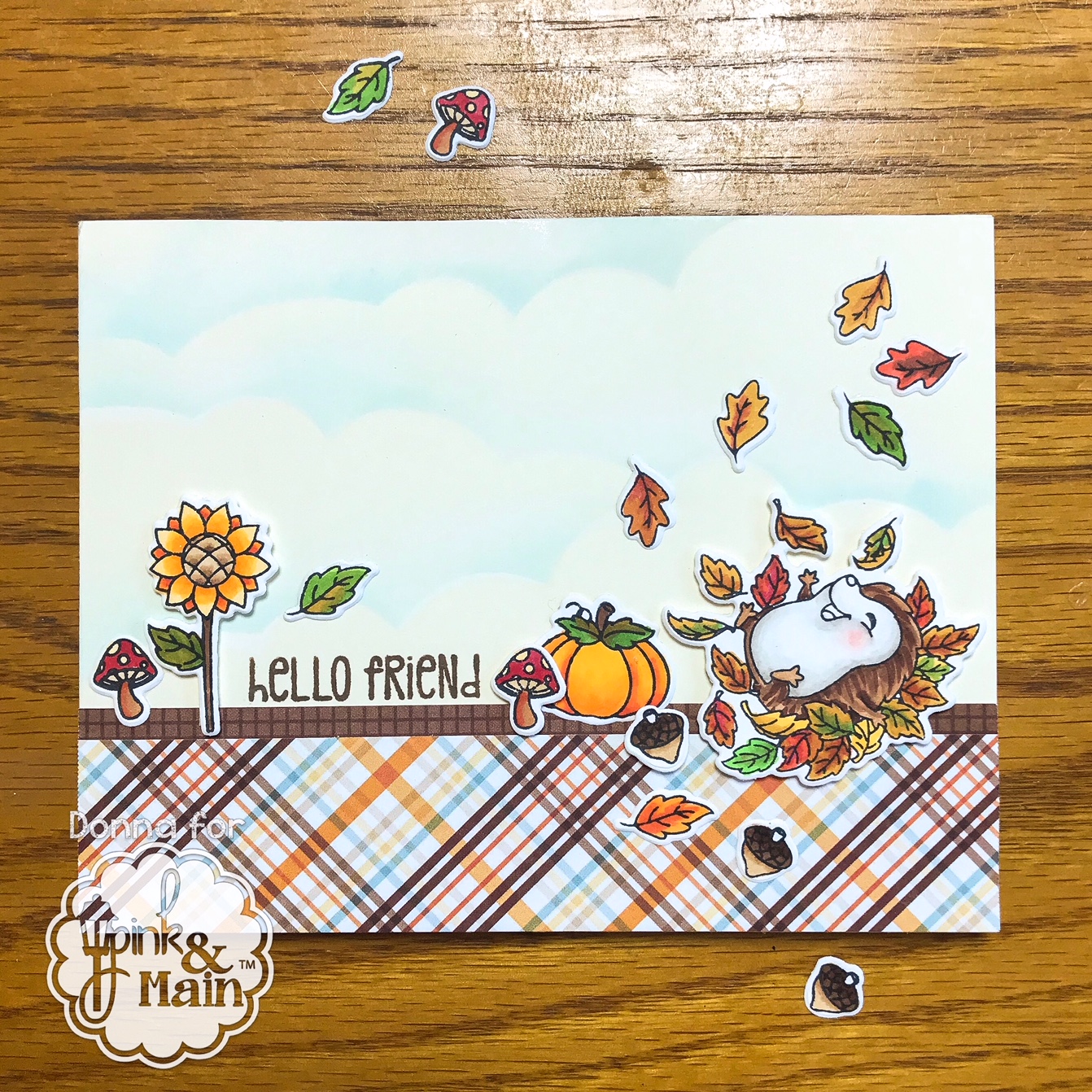 This image from the Fall Friends is so adorable, as is the whole set.
In order to make this card, I stamped a bunch of images from the set on white card using a Copic friendly ink. I coloured them all at once, using the same colours across all the different images so they'd all coordinate. I also made sure the colours would work well with the Pumpkin Spice Paper Pad.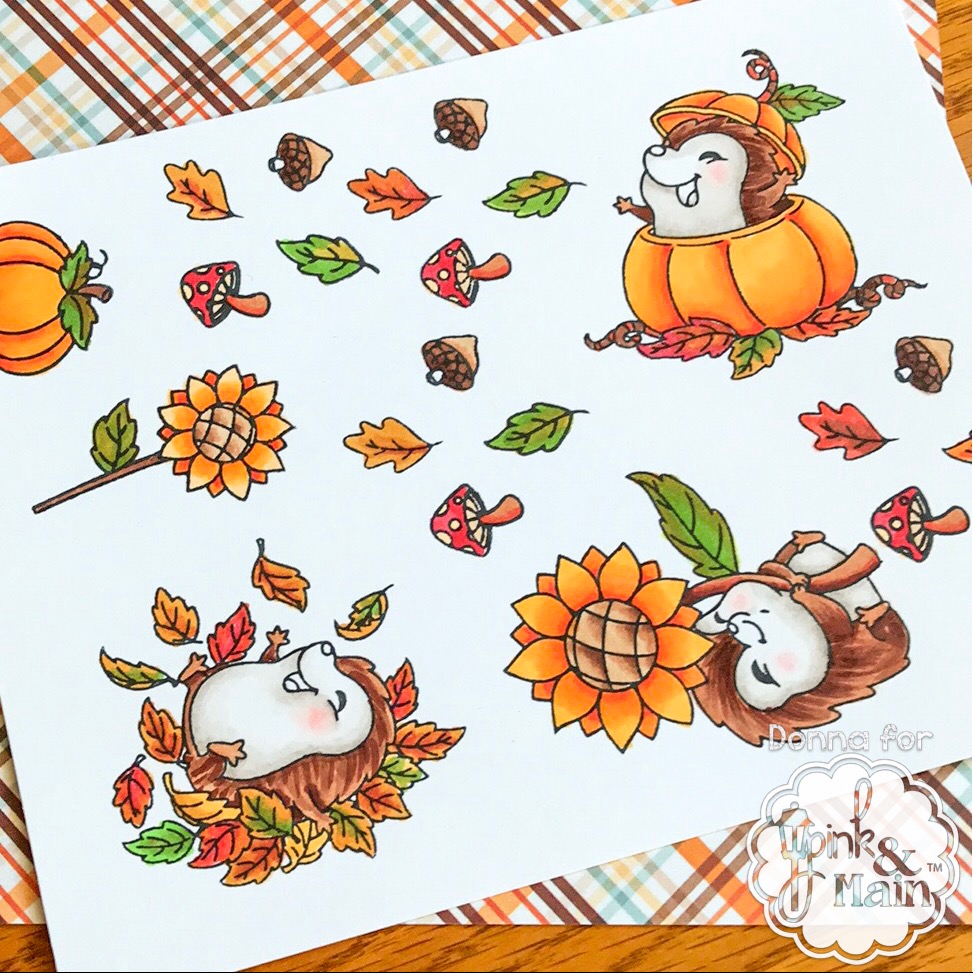 I then used the coordinating dies to cut out all the images, and selected the ones that I would use to create my scene. I love the joy on the face of the little hedgehog in the leaves, so I decided to use that one. Check out that cute little face! While you're at it, check out the wonderful detail of the die, cutting almost all the way around those leaves above the hedgehog. Now that's attention to detail!
I originally planned to stamp the sentiment onto the brown strip and heat emboss it in white, before I remembered that I had left my heat tool back in Australia as Japan has different power levels, and we don't even have a toaster here yet! So, with a small rearrangement, I stamped onto the background with a brown ink.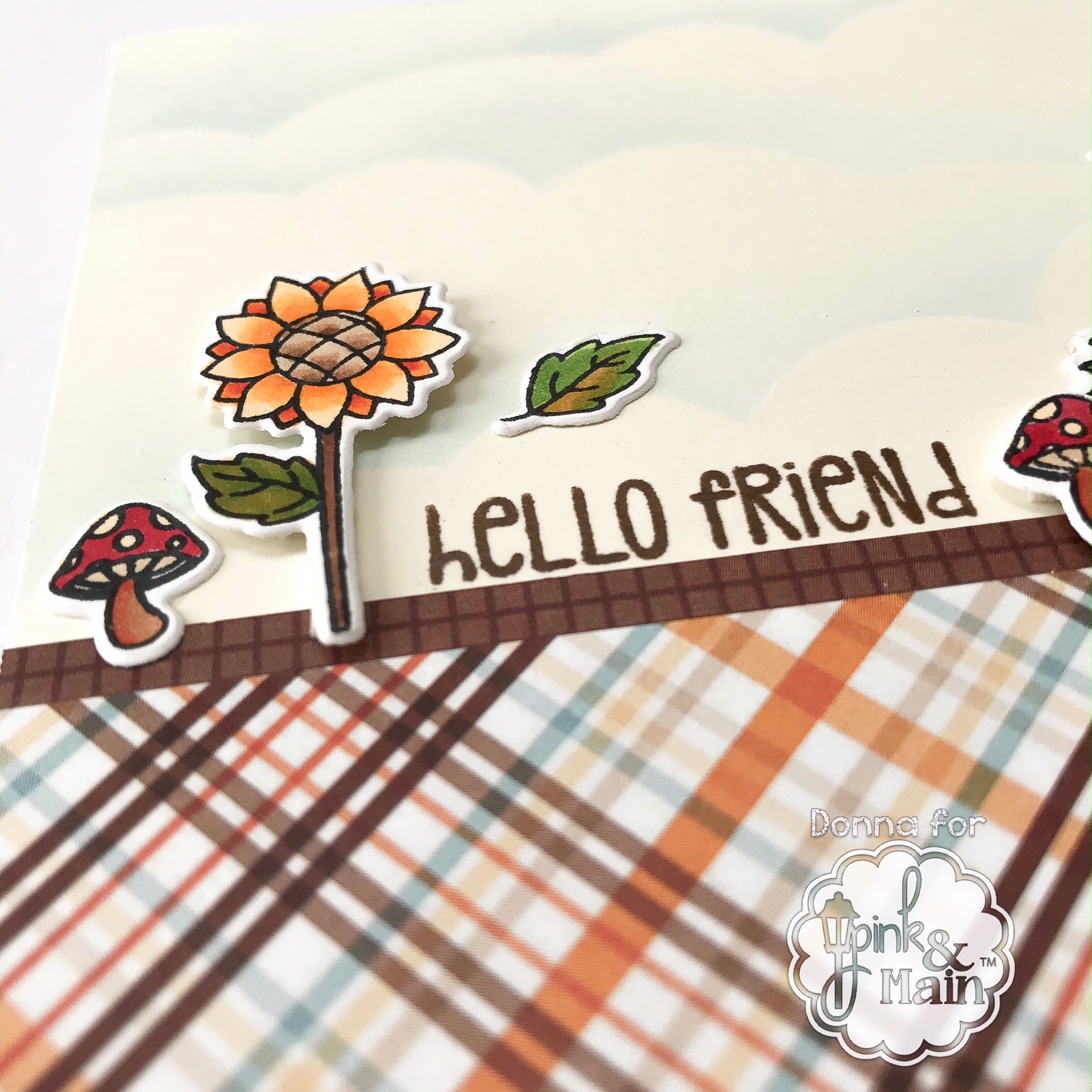 Did you notice the clouds in the sky? I kept them very subtle because the rest of the card was very busy, just blending a little white onto the cream background, and then following this up with a pale blue. The stencil I used is part of this August release, and it's one of the best cloud stencils I've seen, combining borders and individual clouds.
I'm sure you're loving the sneak peeks at this fabulous release, and I can't wait to make more cards to share with you.
Until next time,