Hello crafty friends. It's Donna here, rugged up in Japan, and I've got a post for you that, unusually for me, contains almost no stamping or colouring. BUT… I just had to show you these beautiful sparkly pops of goodness that are part of the January release.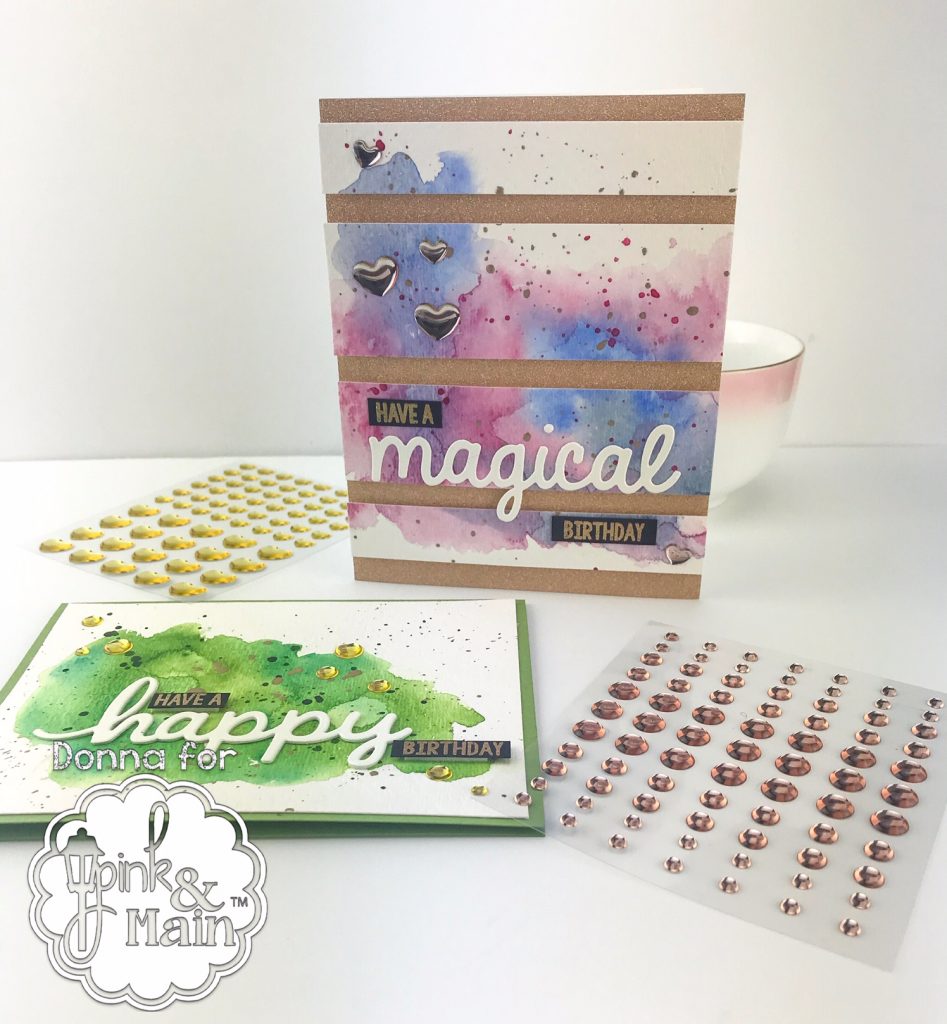 I've made two cards to highlight a couple of the different colours. There are hearts and dots, in gold, silver and rose gold.
For my first card, I've used the rose gold hearts. I first created a watercolour background with pinks and blues, spattered this with drops of my own home made rose gold paint (gold plus silver plus a little copper) as well as the pink paint. I then cut this background into strips of varying widths, and layered them onto a gold card stock.
The 'Have a magical day' sentiment is also from the January release. I combined both the stamp and die from this set to make the sentence, embossing the stamped words in rose gold.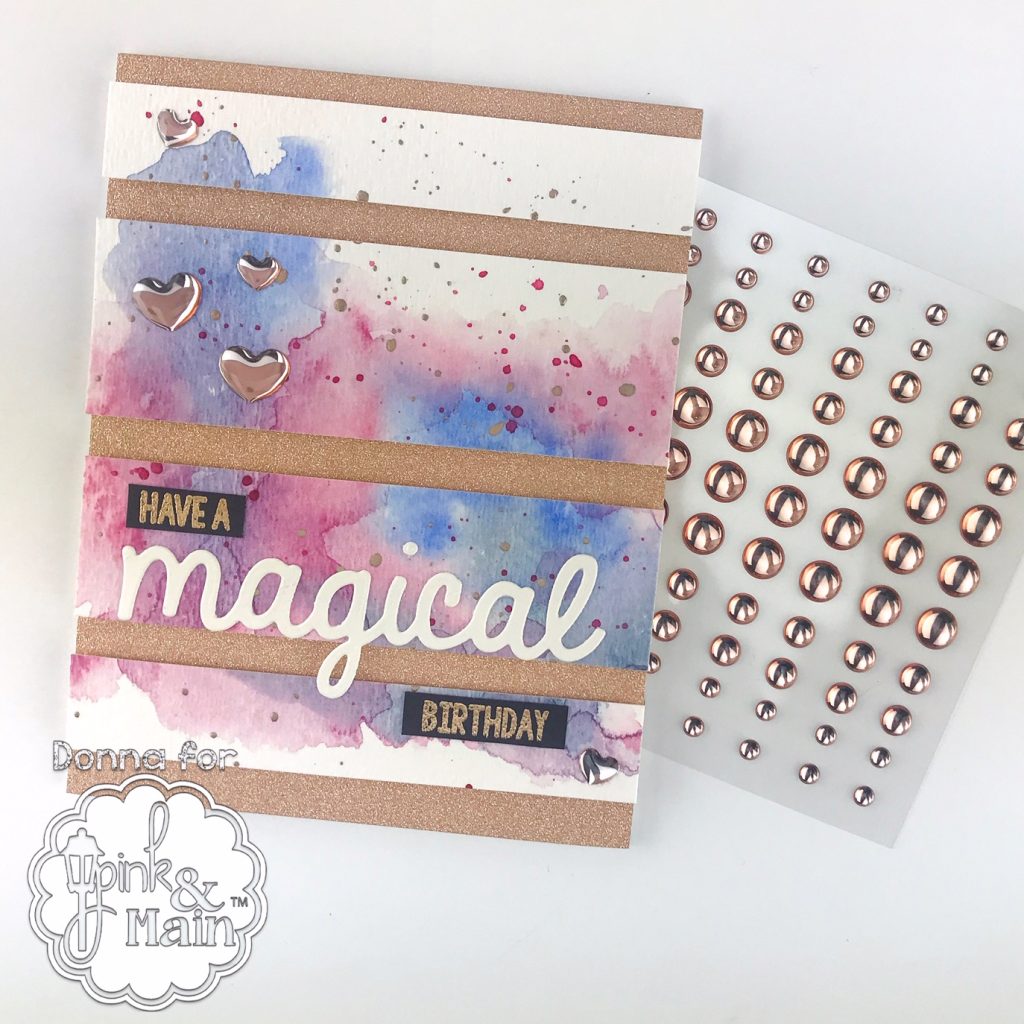 The second card focuses on the gold dots. I used watercolour paints in greens to highlight these. I made the background in the same way as the first card, but this time I left it intact. The sentiment this time is from the Happy For You stamp set and matching die.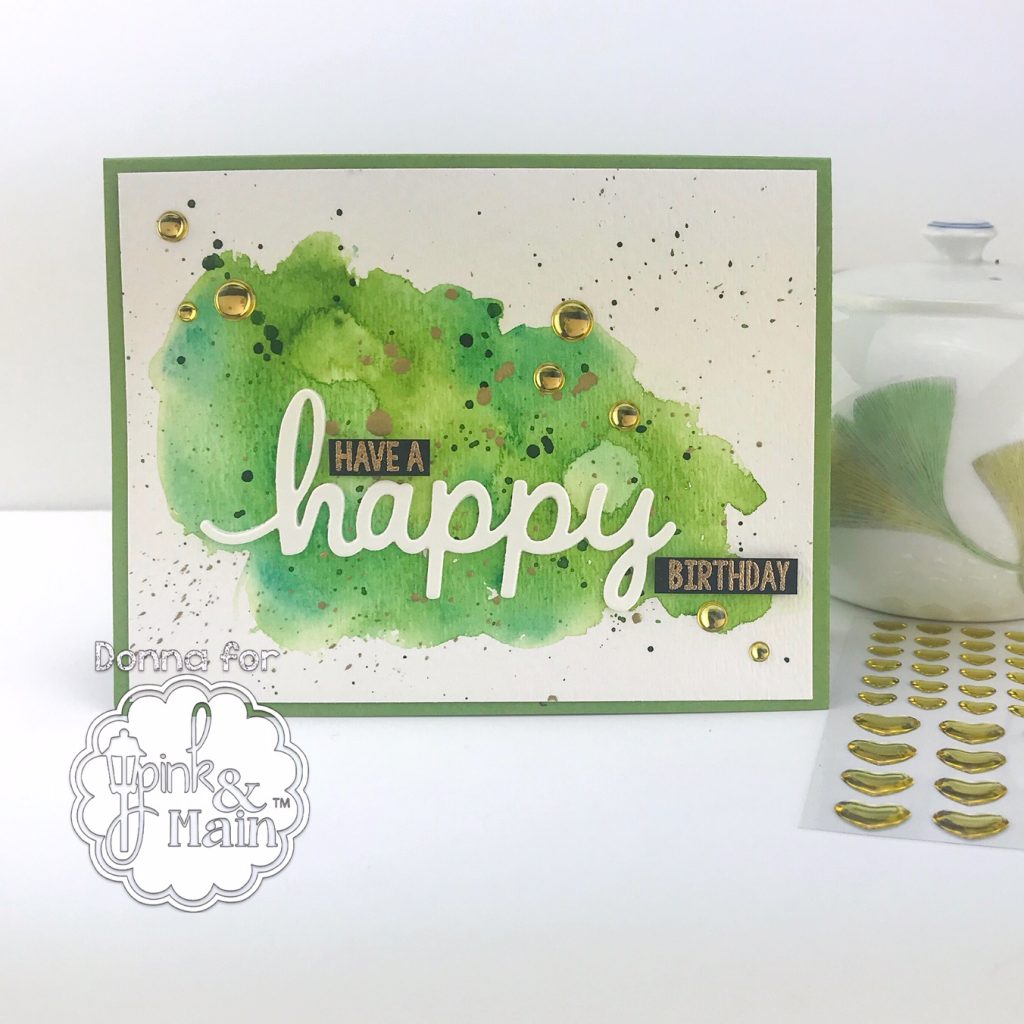 I struggle to make masculine cards, but I think this one fits the bill, and I love the way the gold dots add that extra sparkle to the card. Look at that shine!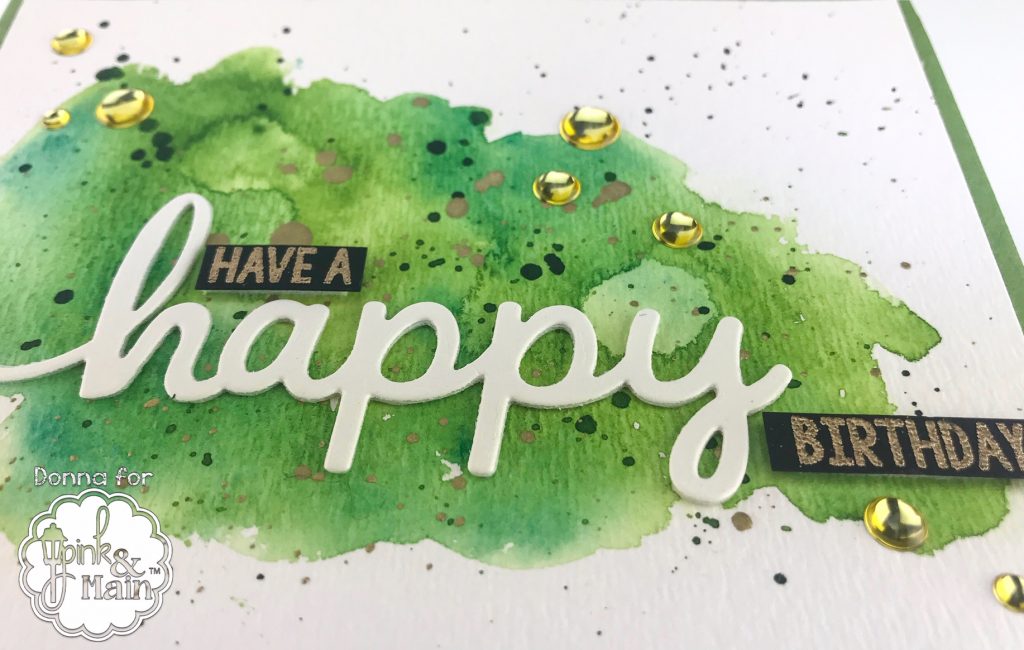 I hope that this gives you some ideas for cards that really highlight the sentiment. I hope, too, that I've been able to share just a little of my excitement about this fabulous January release.
Until next time,